Whether Irish or not, Shamrock shakes are a hit around St. Patty's day. I am not Irish, but love Shamrock shakes. I used to have a few a year when they were out. I then went to once a year as a treat and now I don't remember the last time I had one from McDonald's. This year I may get one because heck it has been forever! If you are considering getting a Shamrock shake from McDonald's, enjoy one during the season but rethink your drink. Here are the details per McDonald's website:
Ingredients within a shamrock shake: Vanilla reduced fat ice cream + shamrock shake syrup + whipped light cream
Vanilla Reduced Fat Ice Cream ingredients: Milk, sugar, cream, corn syrup, natural flavor, mono and diglycerides, cellulose gum, guar gum, carrageenan, vit A palmitate
Shamrock shake syrup ingredients: High Fructose Corn Syrup, Corn Syrup, Water, Sugar, Natural Flavor, Xanthan Gum, Citric Acid, Sodium Benzoate (Preservative), Yellow 5, Blue 1. May contain small amounts of other shake flavors served at the restaurant, including egg ingredients when Egg Nog Shakes are available.
Whipped light cream ingredients: Cream, Nonfat Milk, Liquid Sugar, Contains 2% or Less: Mono and Diglycerides, Natural Flavors, Carrageenan. Whipping Propellant (Nitrous Oxide).
The nutritional value for 1 small shake:
460 calories

13g total fat

55 mg cholesterol

150 mg Sodium

74g carbs

0g fiber

63g sugar

10g protein
As you can see it is the amount of added sugar for 2.5 days (recommended <25g /day). I believe in balance, to enjoy treats every now and then. I am showing this to be aware that having one of these every week (or more) isn't going to lead you to your health goals and will set you back. Instead, you can make your own shamrock shake that will provide you with fruit, vegetables, and fiber.
Healthier Shamrock Shake Nutritional Value for whole recipe:
207 calories

3.7g fat

0g saturated fat

0g cholesterol

205 mg Sodium

43.6g carbs

6.3g fiber

21.9 g sugar

3.8g protein
---
Healthier Shamrock Shake
Directions:
Add all ingredients into blender cup. Blend until smooth.

Top with whip cream (Reddi-whip almond whip cream used for this picture)

Enjoy the O'Shamrock Shake!
Ingredients:
1.5 frozen bananas, chopped

1 cup milk (I combined coconut and almond milk)

1 cup spinach

1/4 tsp mint extract

1/4 tsp vanilla extract

3 ice cubes

toppings:

Reddi-whip almond or coconut whip cream,

cocoa nibs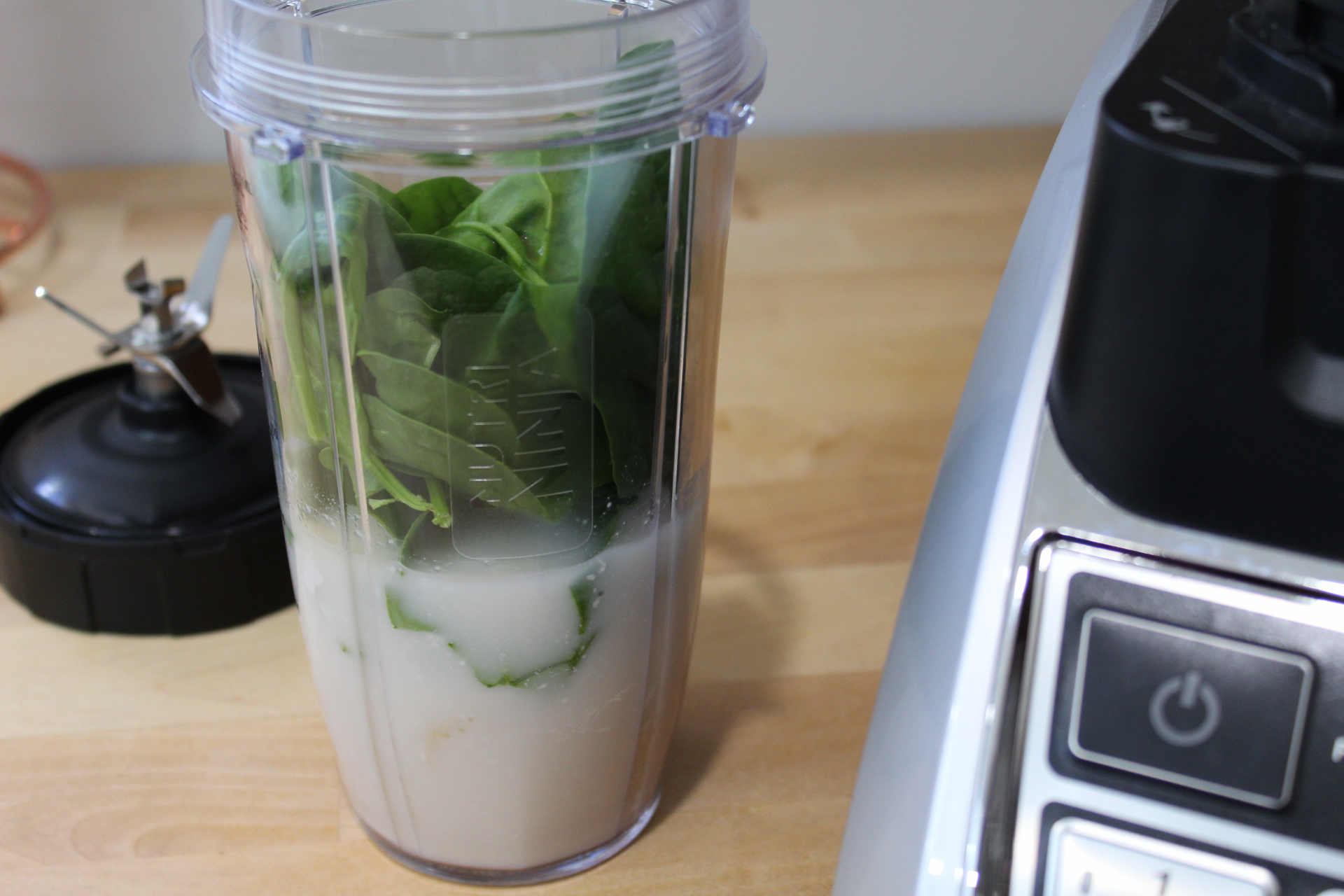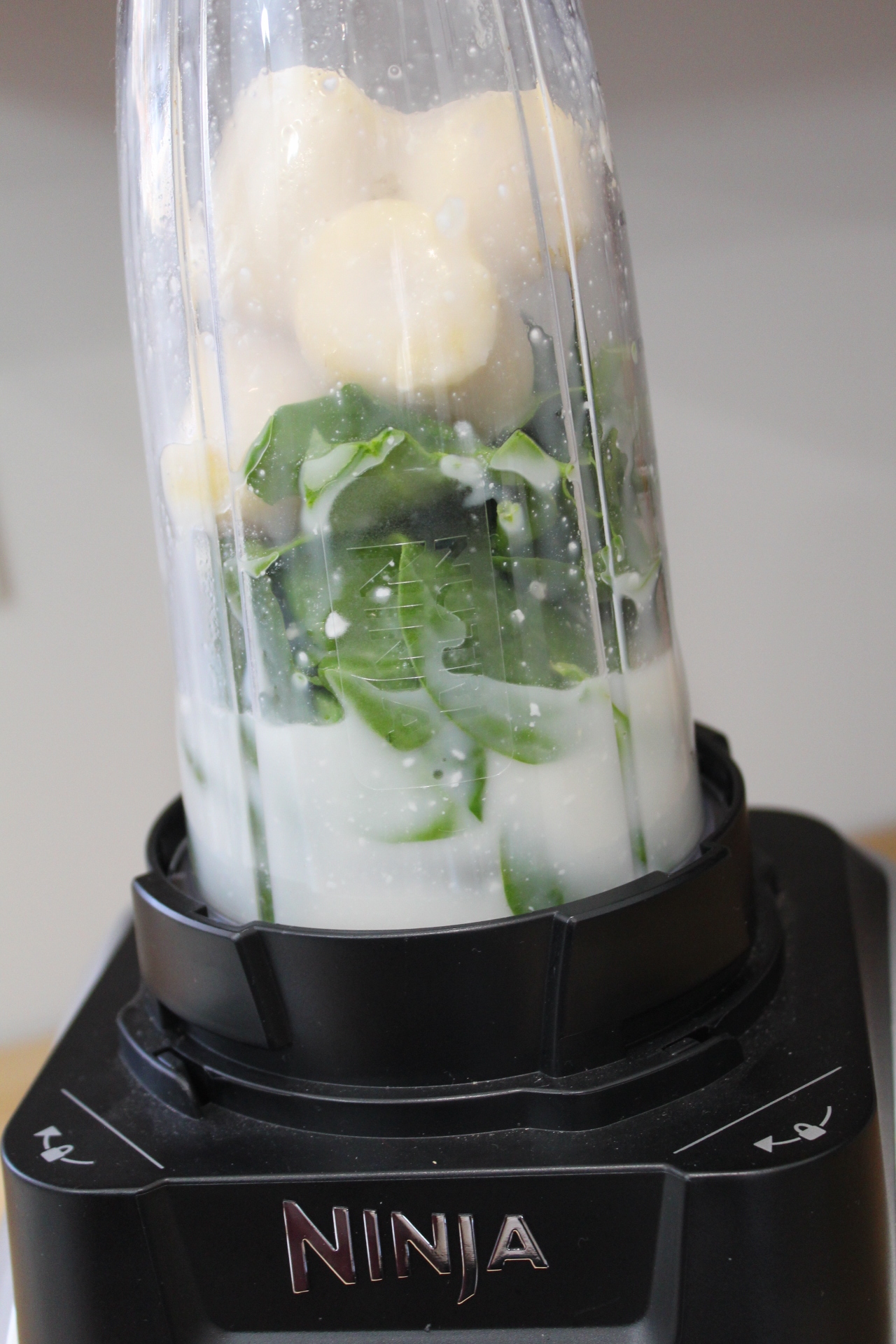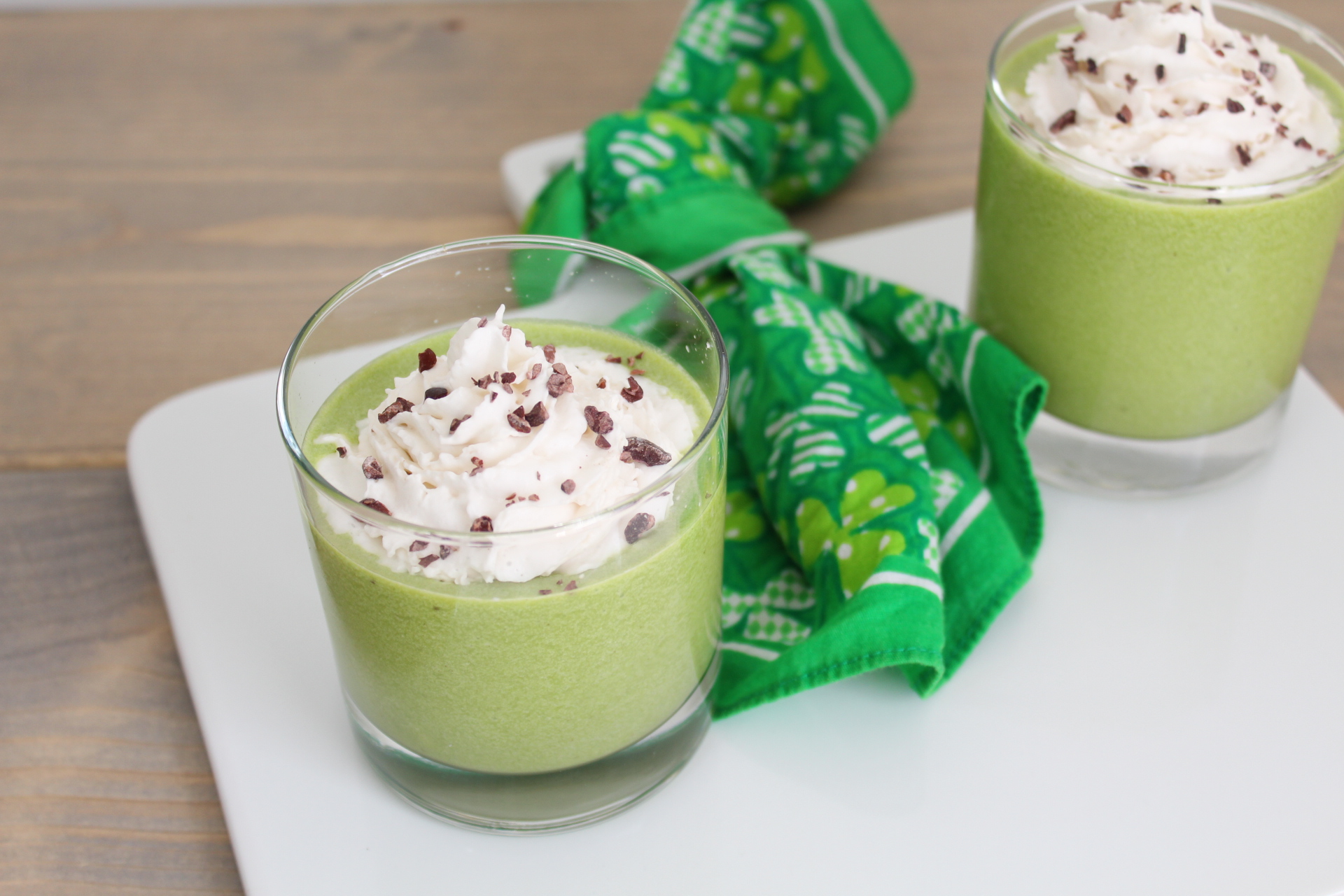 ---