Growing up, Easter morning my brothers and I would come downstairs and have to find our Easter baskets that the "Easter bunny" hid. It was always an adventure and got harder as we got older. We would then get dressed in my floral dress and taking pictures in front of our blooming weeping willow tree. My brothers, parents, and I would all hop in the van to go to early Sunday church. We would sit in the same row, with the rest of the family.
After church, the whole family would head to grand-mom and grand-pop Duff's for Sunday brunch. All I can remember was different breakfast casseroles from my aunts, OJ, bagels and cream cheese, and cinnamon buns… always the cinnamon buns!
Us kids would get our Easter baskets filled with toys, candy, and chocolate. My brother and cousin would have a contest who can chew the most pieces of egg shaped gum balls. Laughing as we watched the droll run down their chins. After they would run in the middle of the busy street and place the big ball of chewed gum onto the road. We would all enjoy watching the cars run over the large ball of chewed up gum.
That was our Easter morning growing up and I adored those times.
Then we got older, life got busier, we all got married and had kids, so only a few would be there Easter morning. Then Covid hit and we all know how that goes. But what I look forward to is family and brunch. Anytime food is involved…count me in!
The past couple years I like to make my brunch a bit healthier.
5 ways to take your Easter brunch up a notch (and a bit healthier):
1. Shakshuka
Shakshuka is a Middle Eastern Dish filled with spices, herbs, tomatoes, and eggs. Delicious when dipped with fresh, toasted bread. This can be used as a dip or provide a spoon for your guest to spoon out into a bowl.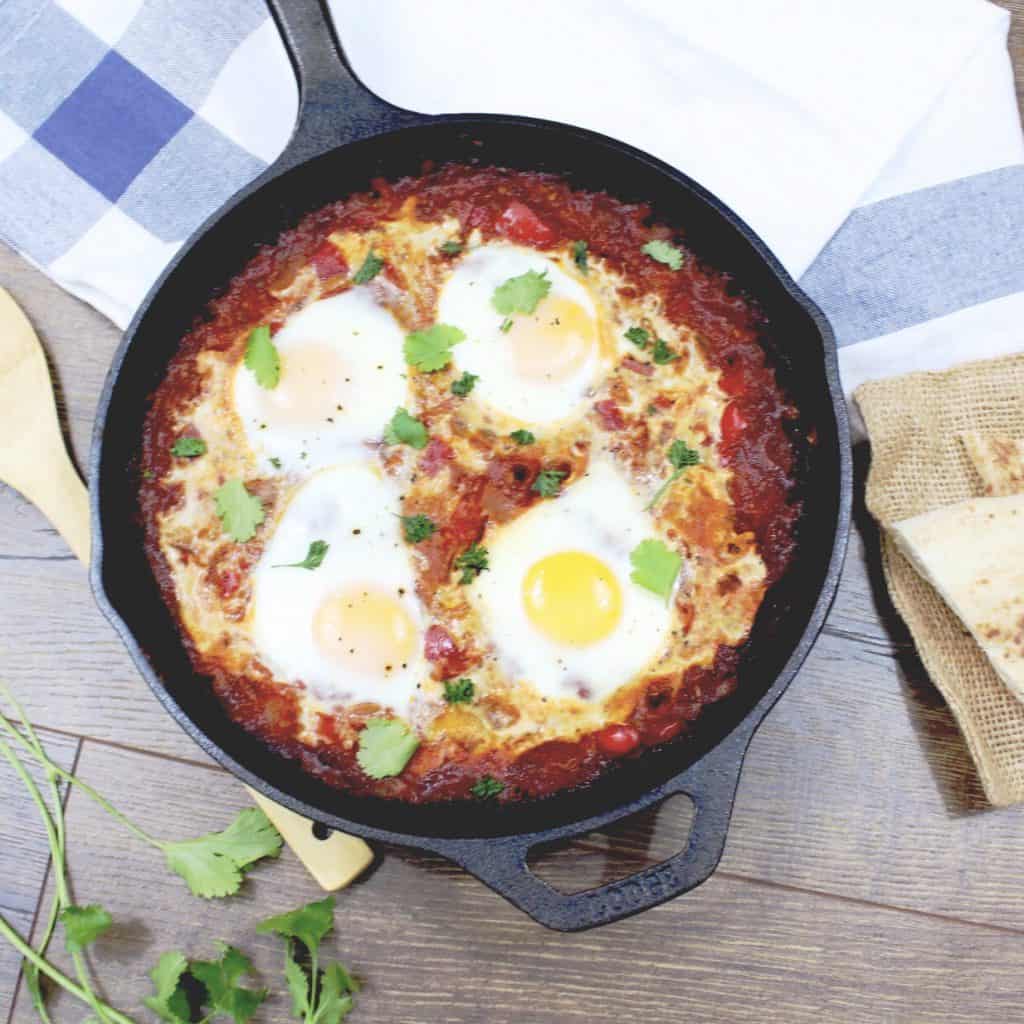 2. Carrot Cake Banana Bread
When I think of Easter food, I think of carrot cake! Carrot cake banana bread is like a mixture of a breakfast and a dessert. This carrot cake banana bread is made with whole wheat, sweetened with honey, applesauce, and bananas, and filled with carrots, and healthy fats from walnuts. The cream cheese topping is the dessert part, which can be left out or place on the side for everyone to put their fair share on.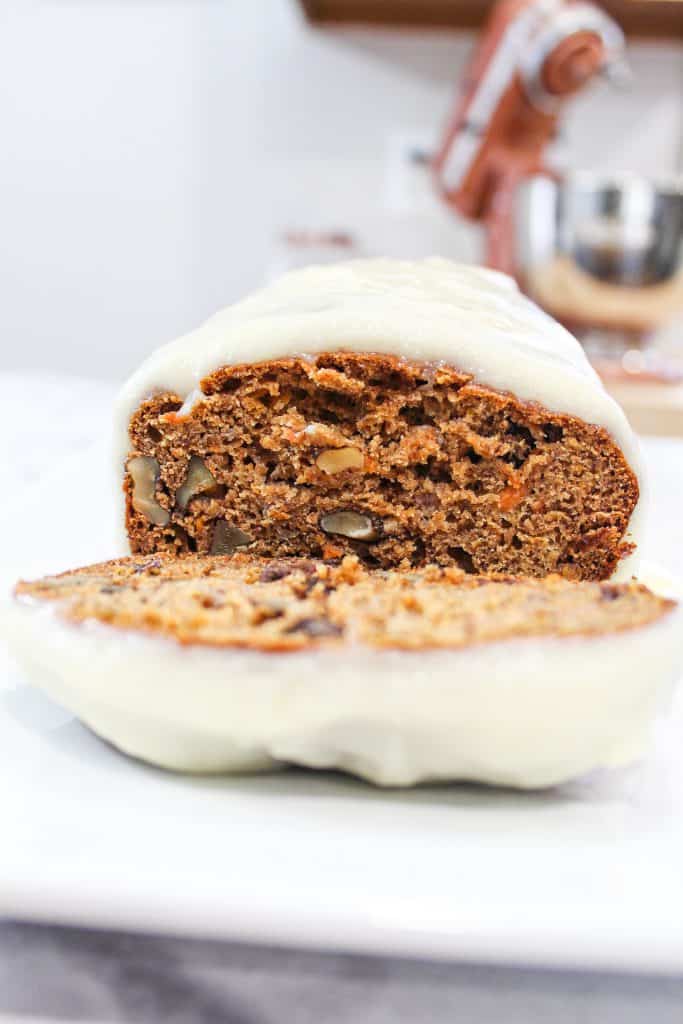 3. Avocado Toast Board
Avocado toast…the new craz! Why not bring a board for everyone to make their own toast with the toppings they enjoy! This is a great way to add some whole grains, veggies, and healthy fats to your brunch table!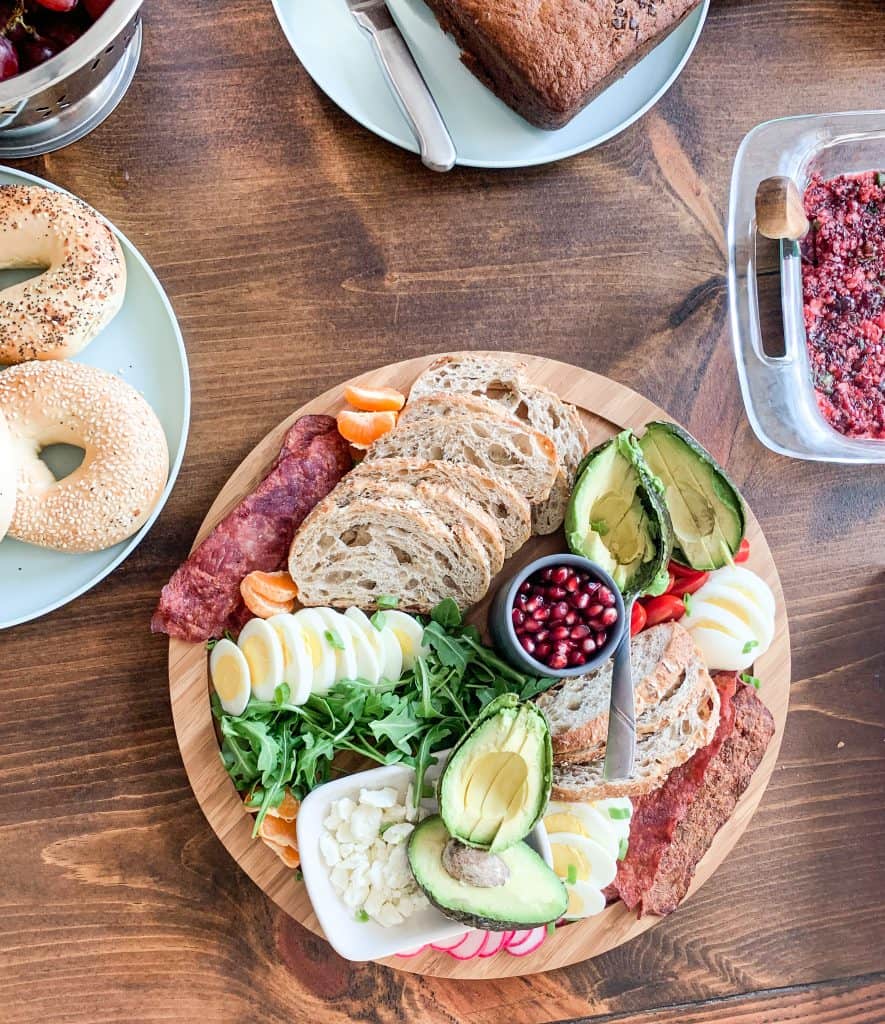 4. Peep & Fruit Shish Kabobs
Make your brunch table look festive, while also healthy with these fun peep and fruit shish kabobs. A way to create balance with a treat that you have to eat your fruit to get to it!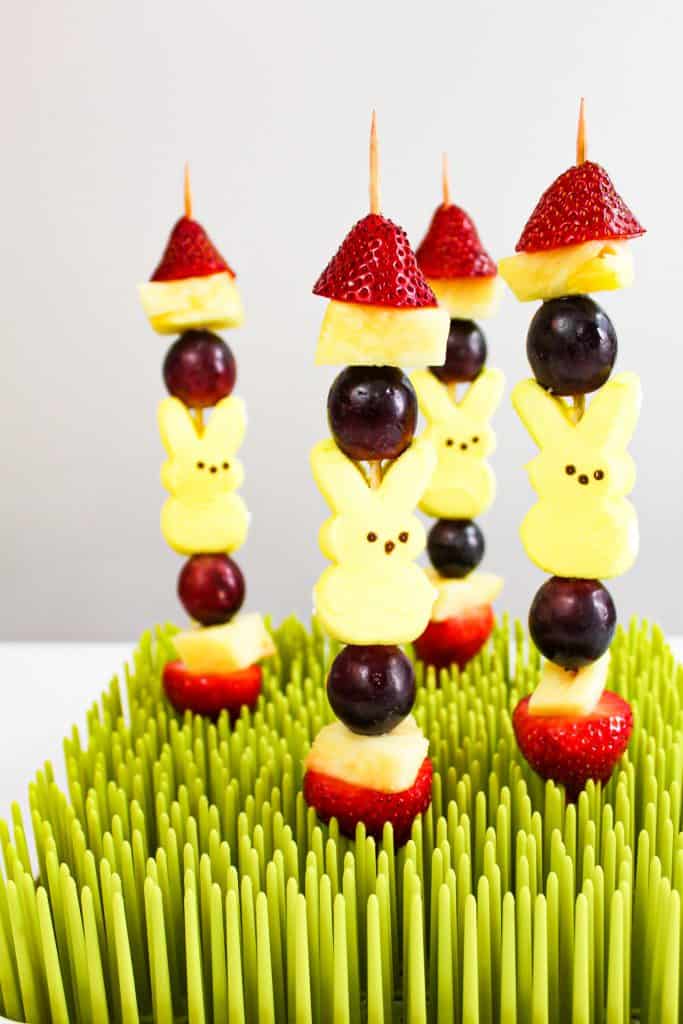 5. Quick & Healthier Cinnamon Buns
These cinnamon buns can be made the night before or about 1 and half hours before you want to eat them. They don't require yeast for rising, just using similar recipe to my easy everything bagel recipe. The key is Greek yogurt, flour, and baking soda & baking powder. The filling is coconut oil, coconut sugar, and cinnamon. You can do any frosting or glaze, I created a Greek yogurt frosting. See recipe below and check out my IG for the video of this recipe!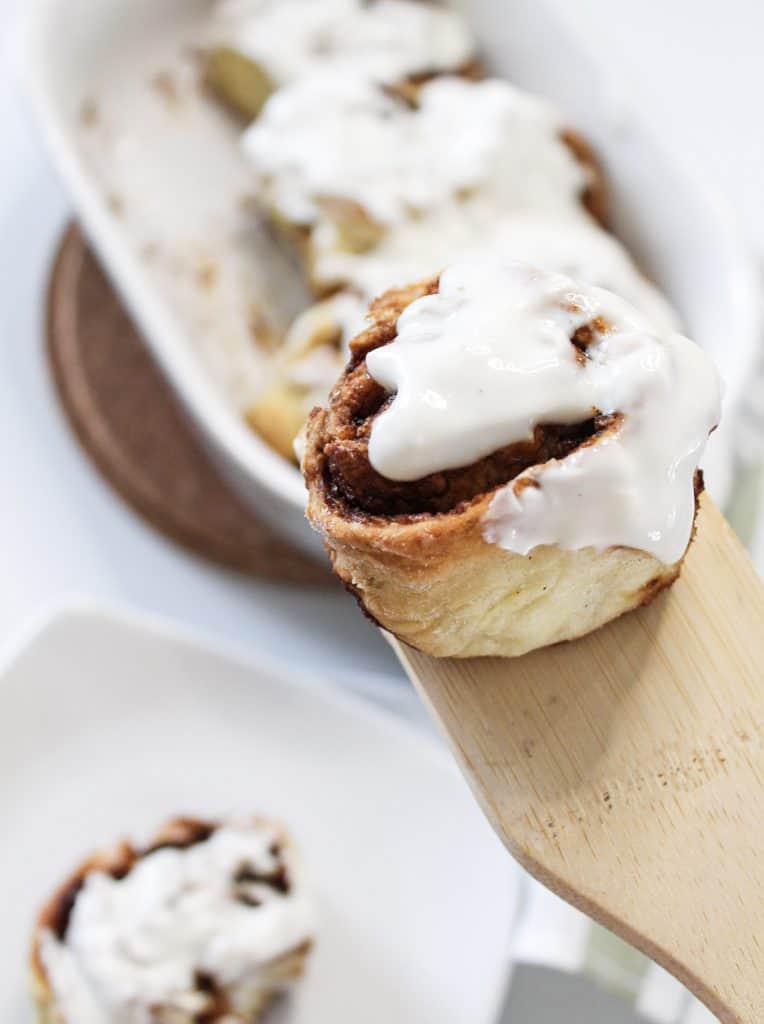 ---
Quick & Healthier Cinnamon Buns
Course: Uncategorized
Lazy girl cinnamon buns that don't require sitting for 2 hrs for yeast to rise. All you need is Greek yogurt, flour, and a few more ingredients to make these delicious cinnamon buns. Don't forget to top it with a healthier frosting made from Greek yogurt!
Ingredients
1 cup flour (extra for surface)

1 tsp baking soda

1 tsp baking powder

1 cup plain non-fat Greek yogurt

1 tbsp melted coconut oil

1/4 cup coconut sugar

1 tbsp cinnamon

Frosting

1/3 cup plain non-fat Greek yogurt

1 tbsp maple syrup

splash of vanilla
Directions
Preheat oven to 350 degrees F.
In a medium bowl, combine flour, baking soda, & baking powder. Add Greek yogurt and with your hands, kneed into a ball of dough.
On a floured (a lot of flour) surface, add dough ball and roll out to desire thickness. (I did mine too thin, which was hard to roll up).
In a small bowl, mix the cinnamon and coconut sugar.
Spread the melted coconut oil over flattened dough, sprinkle with cinnamon sugar mixture to coat all the dough.
Slowly and carefully start rolling the dough to create the swirl. (This is the hardest part, so make sure you have enough flour around and maybe a spatula to help prevent the dough from ripping.)
Once rolled up, cut into 6 pieces.
Place in greased baking sheet.
Bake for 25-30 minutes.
Create frosting by mixing together the Greek yogurt, maple syrup, and vanilla extract.
Spread frosting over baked cinnamon buns.
Enjoy!
Notes
Inspired by @lilsipper on IG
---