Happy 4th of July!
This day represents the birth of United States as an independent nation. I am so happy to live in America. I hear to many citizens complaining about the country. But, when you ask someone that came over from a different country, they are so joyful to be living in this country. Just to have FREEDOM is a huge benefit. Yes, politics are not always the prettiest thing, but it is better than the government controlling our healthy system, electric, internet, our freedom in our children we want, our the religion we want to practice, and much more. So lets stop complaining and realize how good we have it in this country!
I am taking a spin into FOOD FREEDOM. Have you ever felt that food and your negative thoughts around food were controlling you? Do you want to feel relax around social events surrounded by food? OR be able to eat something and not feel guilty? I want all of this and it is even hard for me! I have been there and I am a work in progress toward FOOD FREEDOM! Working with my clients, I see this struggle. One client told me, "I just will skip those parties so I don't feel tempted." This made me so upset to hear! We are working on how we can navigate our feelings around food and social events with food (because that is ALL THE TIME!). I don't want my clients to feel trapped in their own mind and body that they can't enjoy their family and friends.
Now every client is different in the way they are motivated or how they will handle situations, so there is not one road to FOOD FREEDOM. I am very interested in psychology and food, which is why I became a dietitian. So for me, I want to help my clients to have freedom in their mind and their relationship with food. One of my favorite mind experts is Dr. Caroline Leaf. I listen to her podcasts and follow her on social media. Her focus isn't on food, but it is on your mind and they all connect! The mind is a powerful tool!
So today as we remember our freedom, remember that food and your negative thoughts don't control you. If you have had past experience with over eating at parties, look at this day as a fresh start. Don't deprive yourself of what you enjoy, that is where the most over eating occurs. Have a few bites of your favorite treats, but also fill yourself up with fruits and veggies. Continue to eat well balanced, as you would all day week. If you over indulge, no problem, pick back up in your next meal! Enjoy the people and the day we are celebrating, instead of focusing on the food!
---
Granola Cups
Filled with Yogurt and Topped with Fruit
Serves: 6
Directions:
Preheat oven to 350 °F. Coat muffin pan with oil.

In a food processor, blend dates, walnuts, flaxmeal, and coconut oil.

In a medium bowl combine oats, coconut flakes, and cinnamon.

Combine the date mixture with the oat mixture.

Place into the muffin pans, press to shape with a spoon to prevent it sticking to your hands.

Bake for 10-12 minutes, until golden. Let it cool while in the pan.

Mix yogurt, vanilla extract, cinnamon, and honey (OR buy vanilla yogurt).

Remove granola cups from pan, add yogurt, and top with fruit.

Enjoy the fireworks in your mouth with this dessert or breakfast!
Ingredients:
5 dates, seeds removed

1/4 cup walnuts

1 tbsp flaxmeal

2 tbsp coconut oil, melted

2 tbsp unsweetened coconut flakes

1 cup old fashion oats

1 tsp cinnamon

1 cup plain yogurt

1/4 tsp vanilla extract

1/4 tsp cinnamon

1/4 tsp honey

Toppings: blueberries, raspberries, kiwi, any fruit!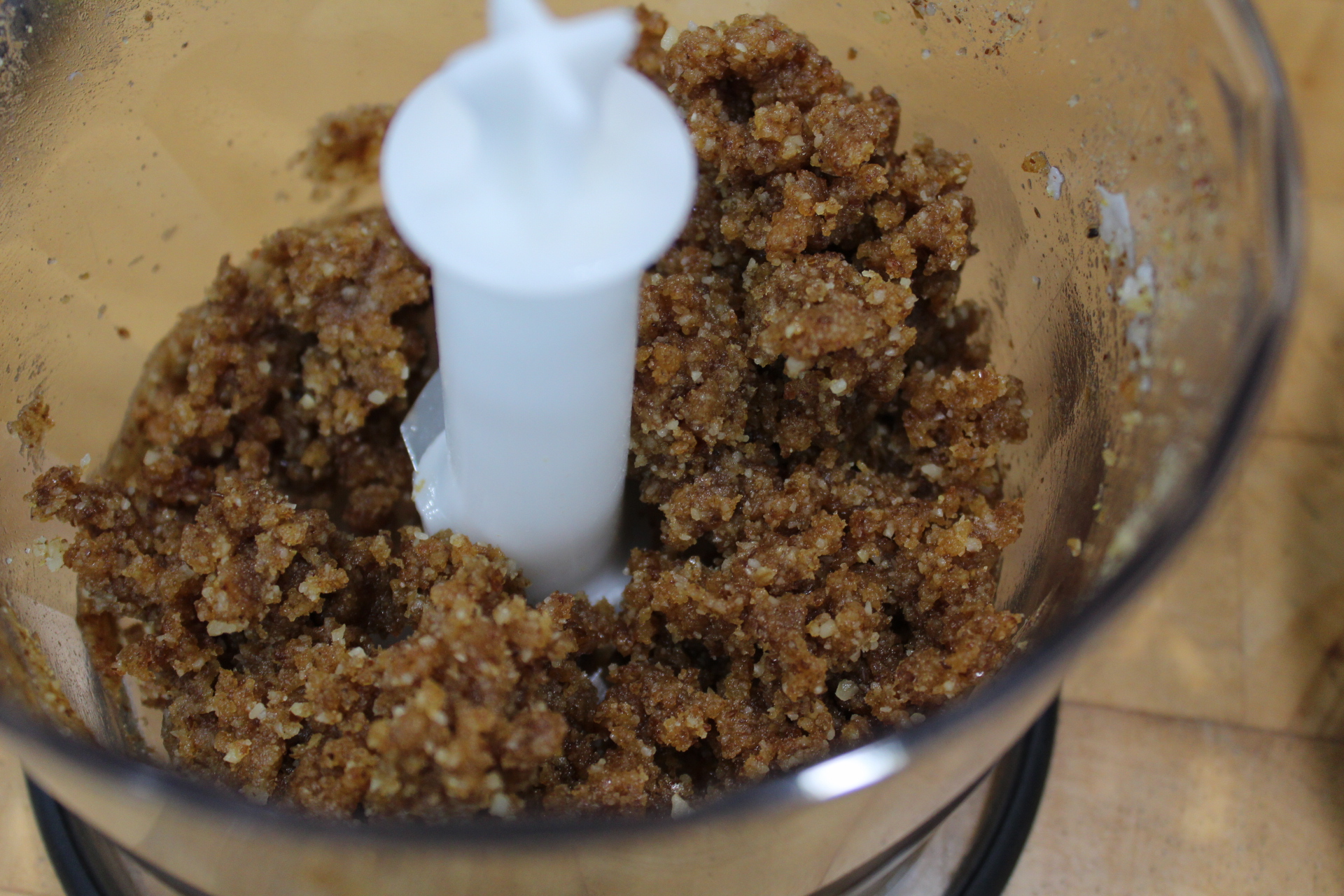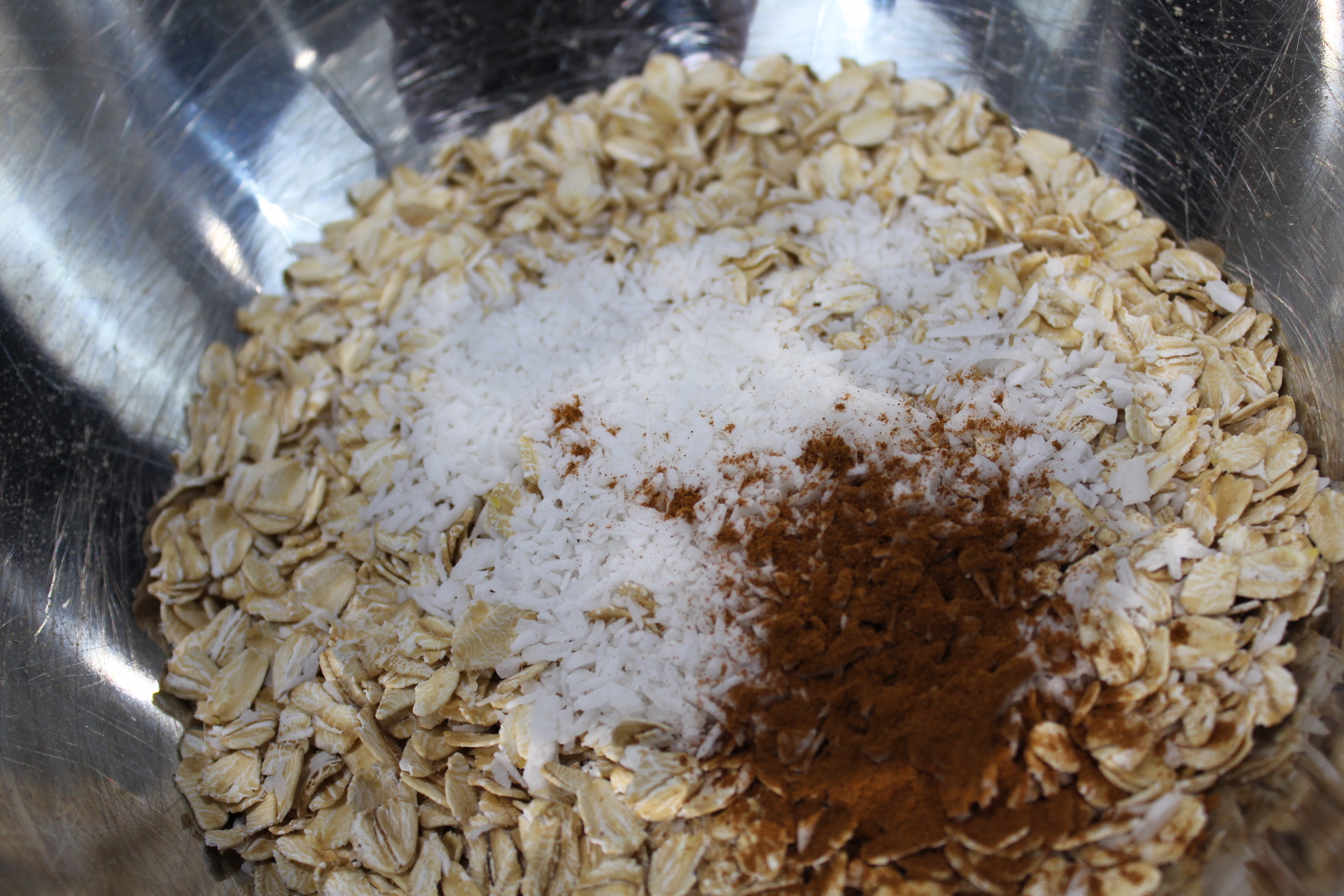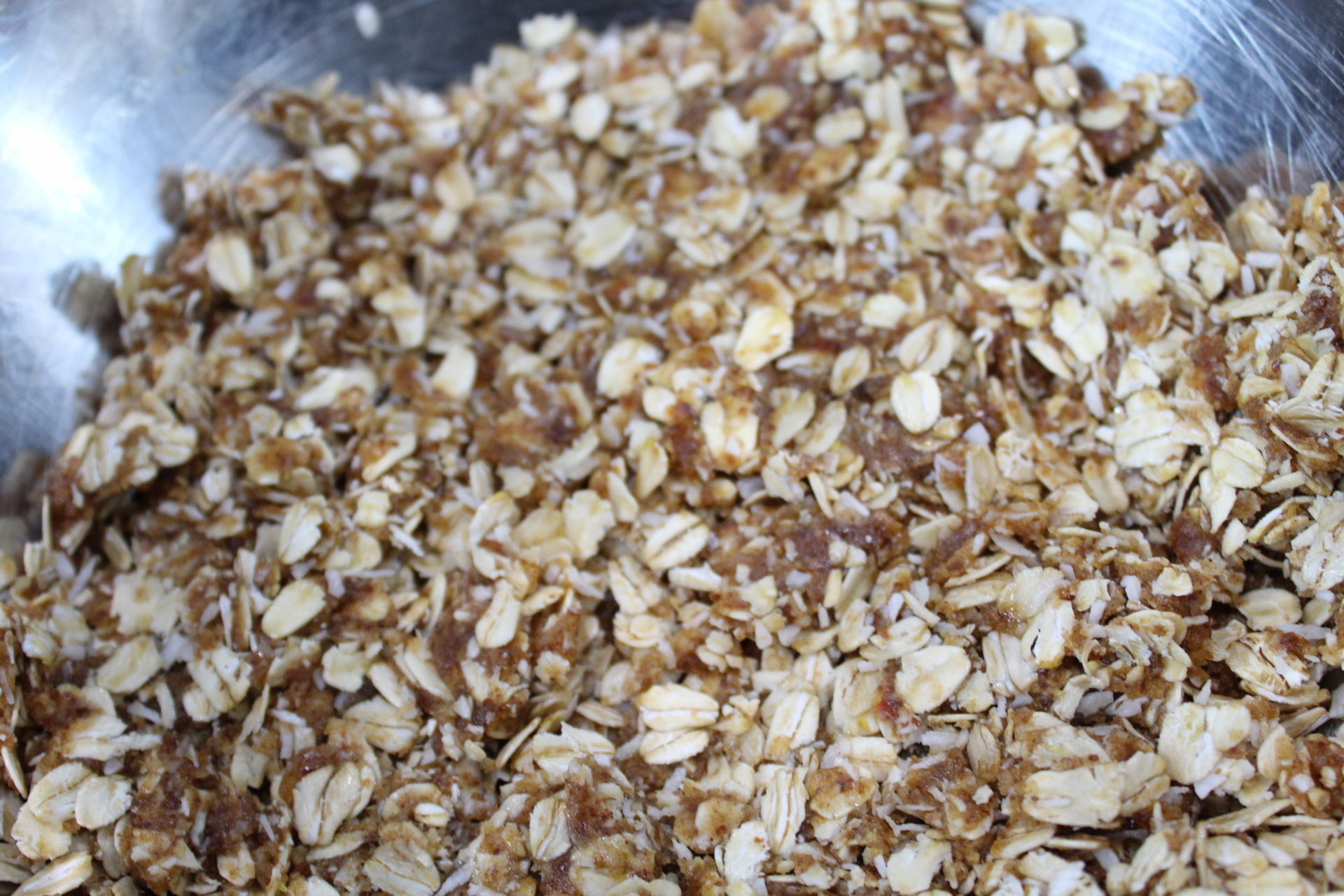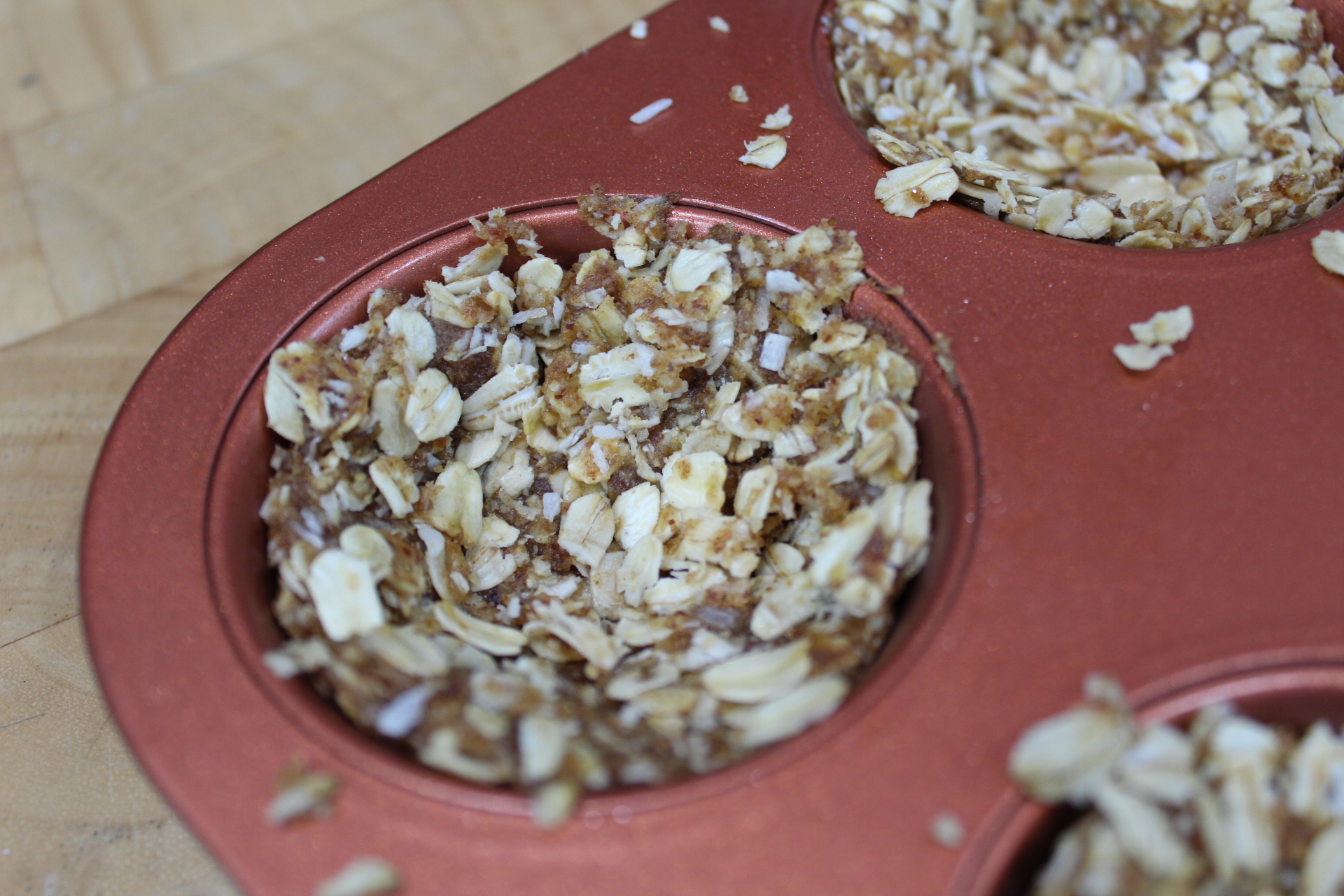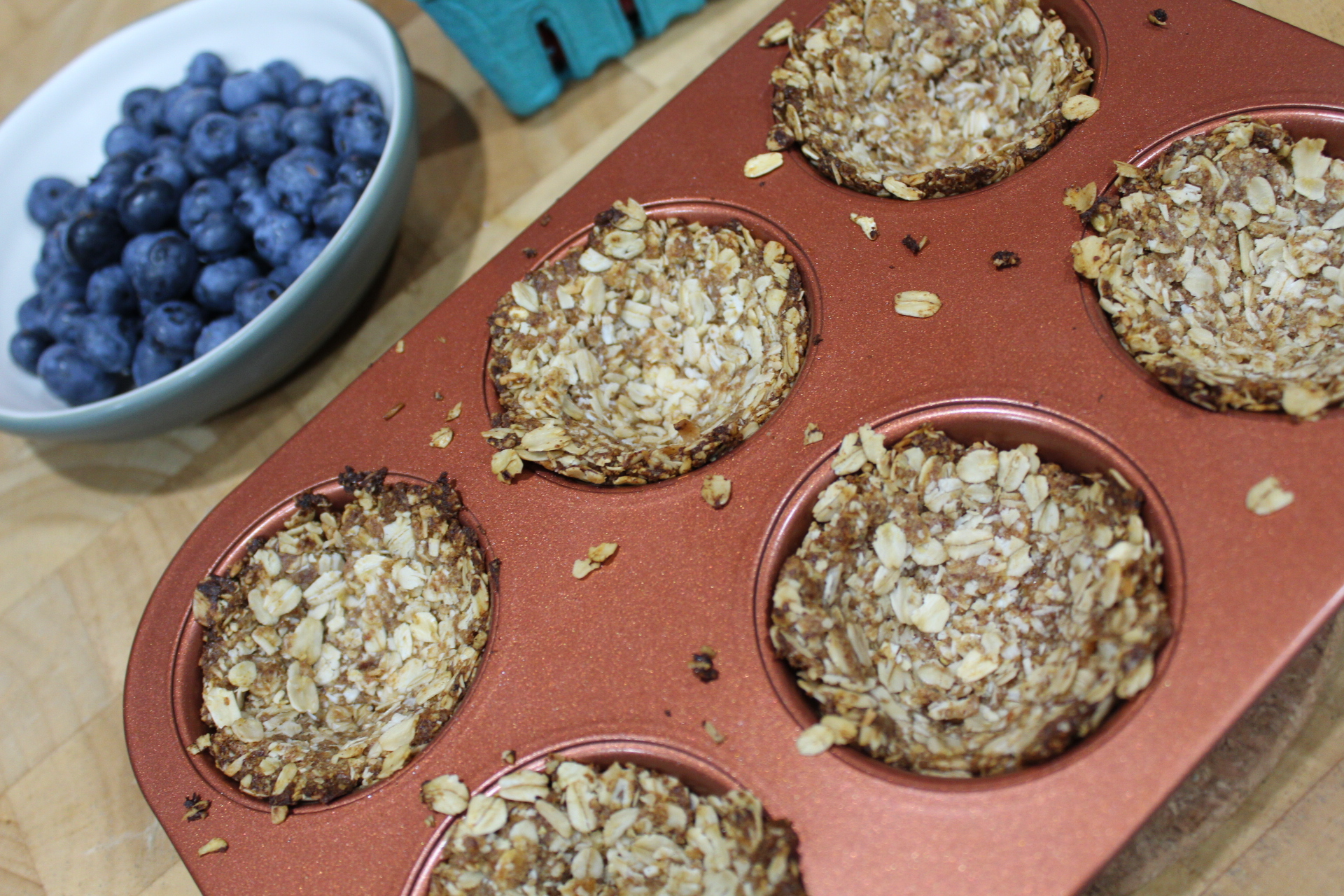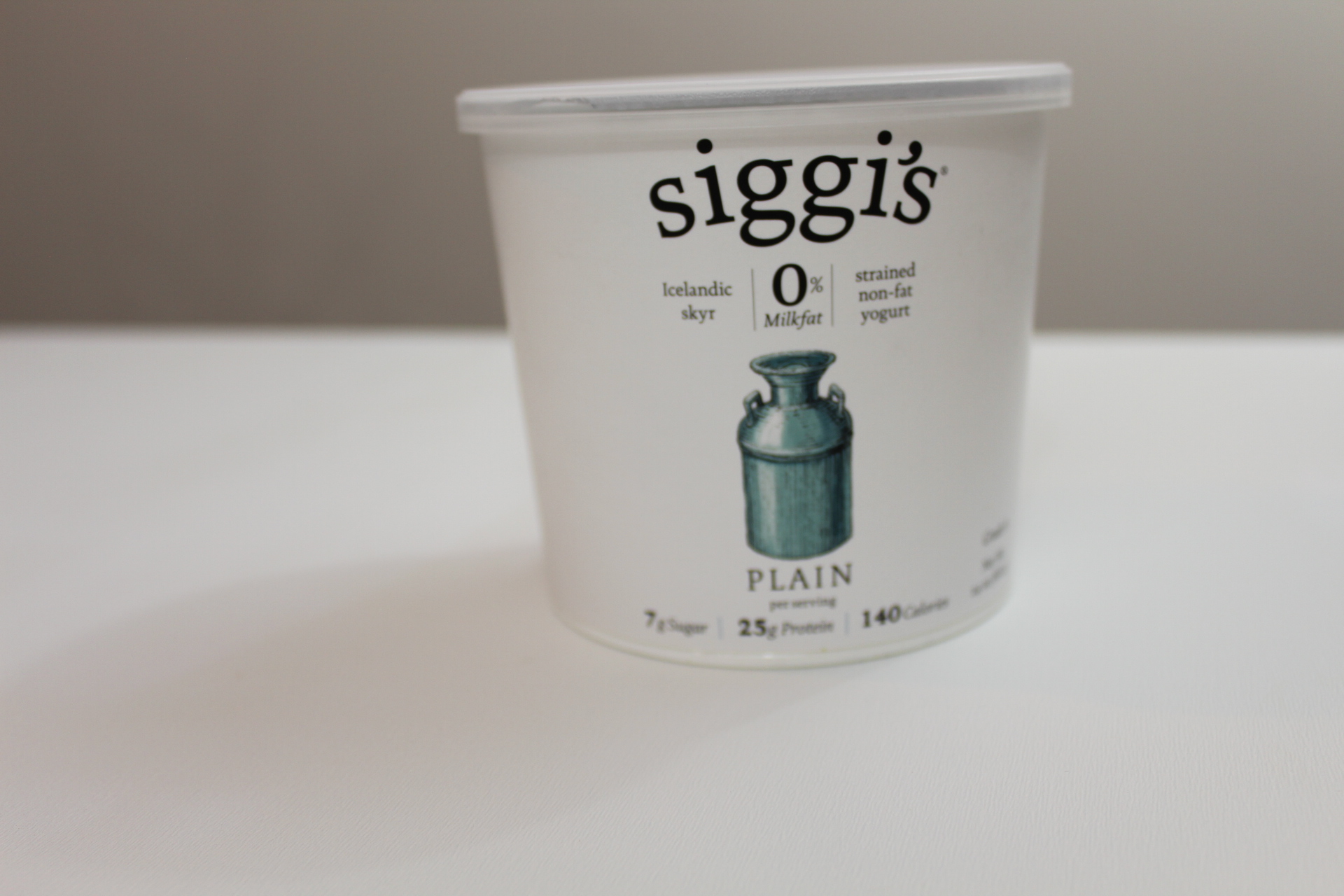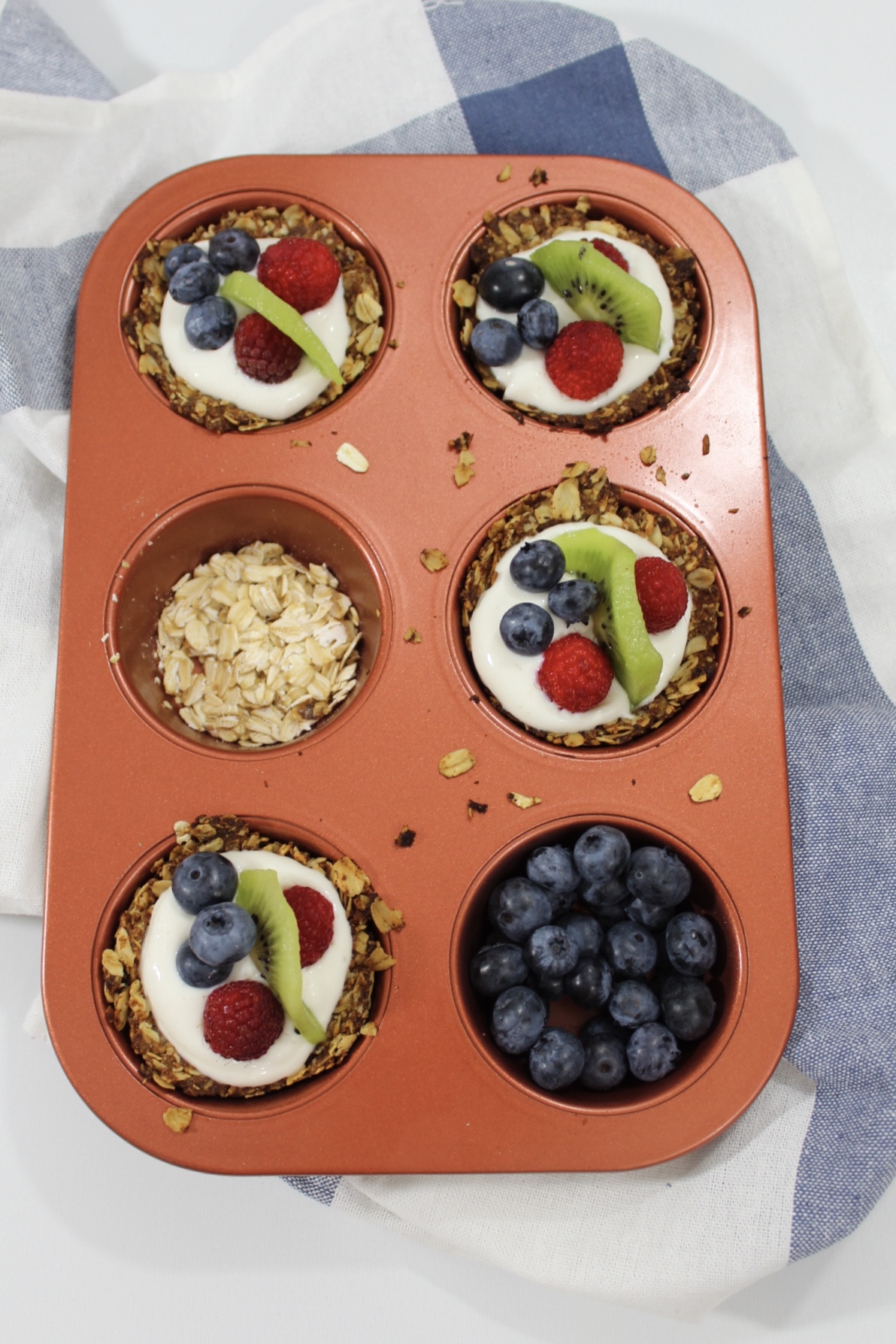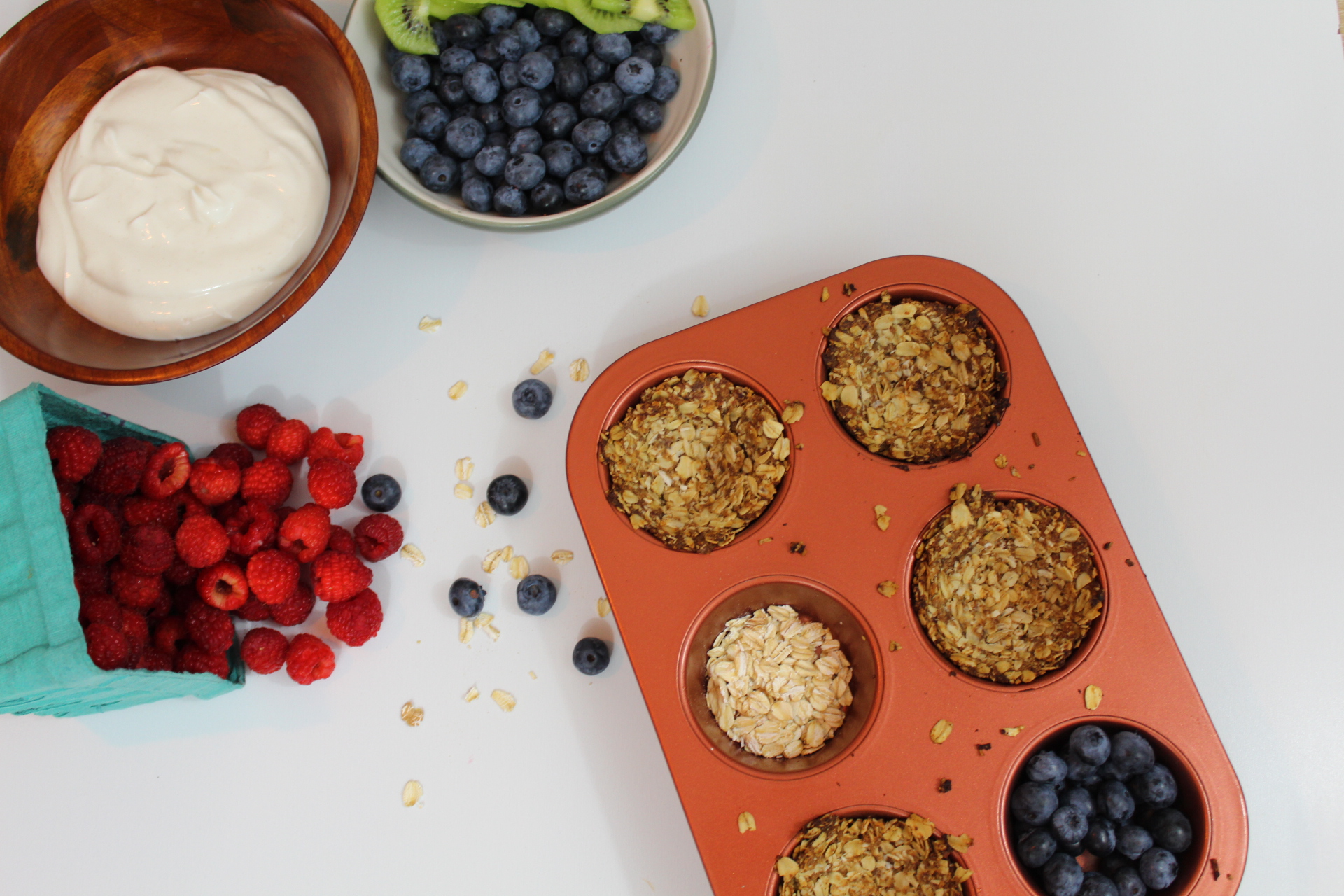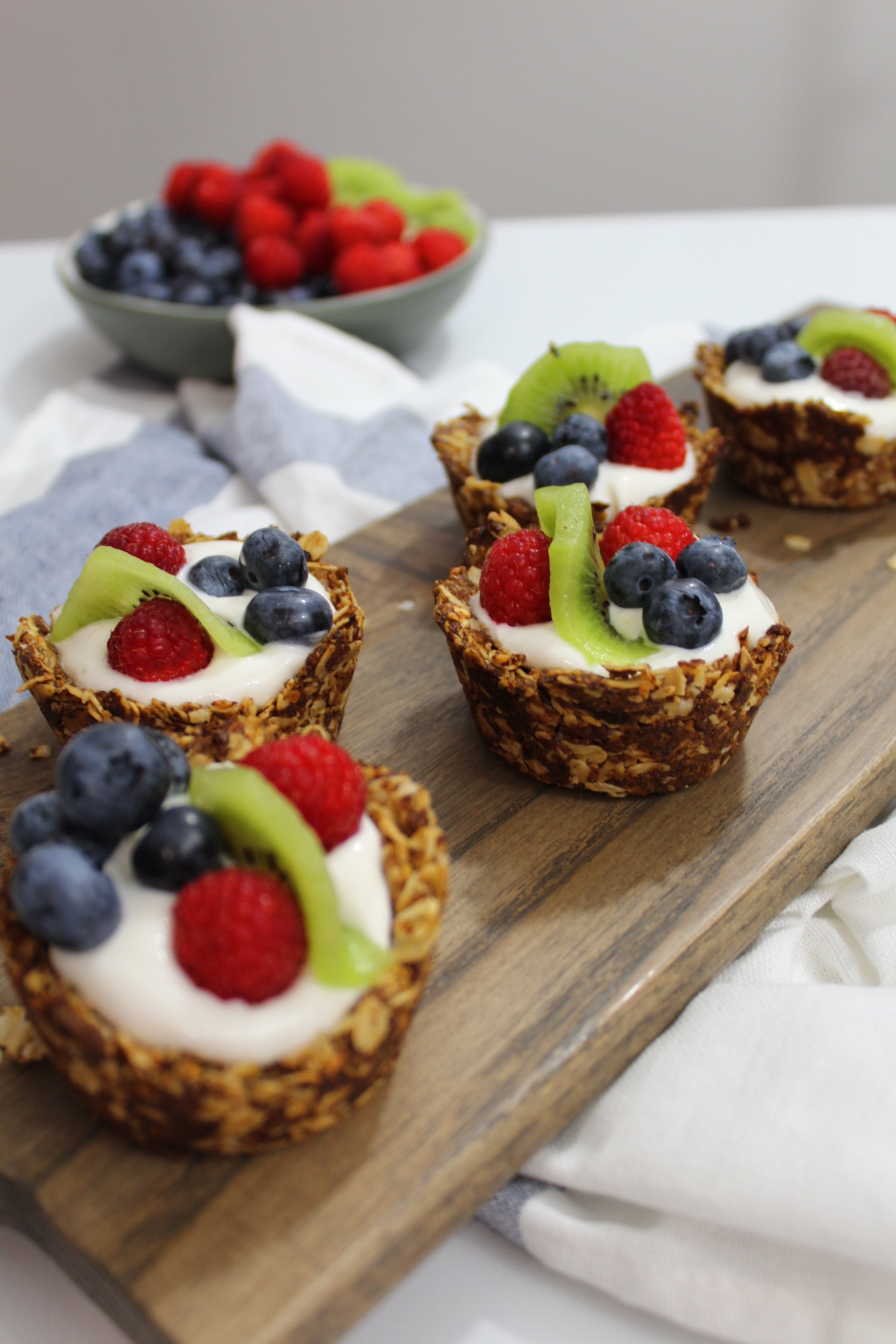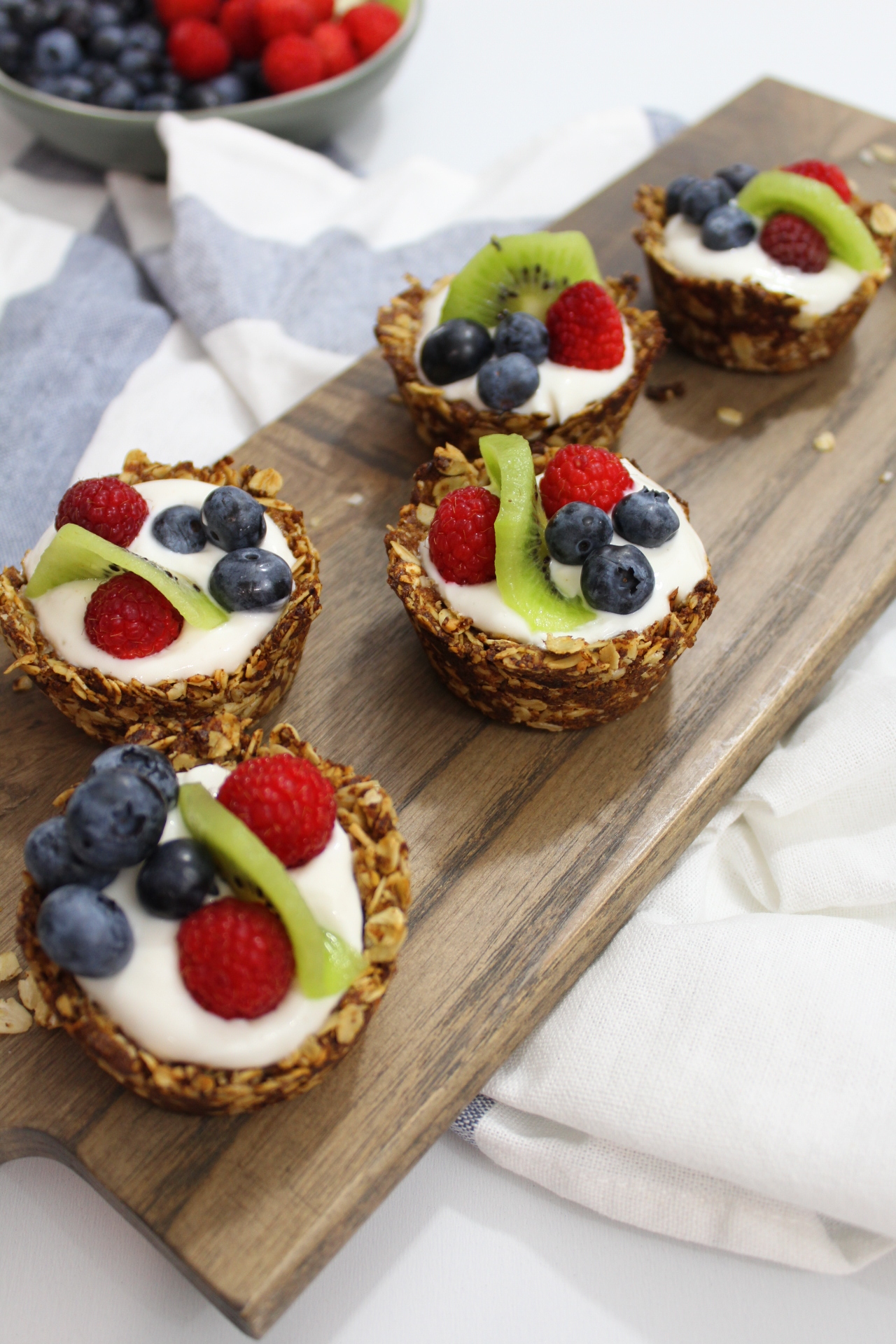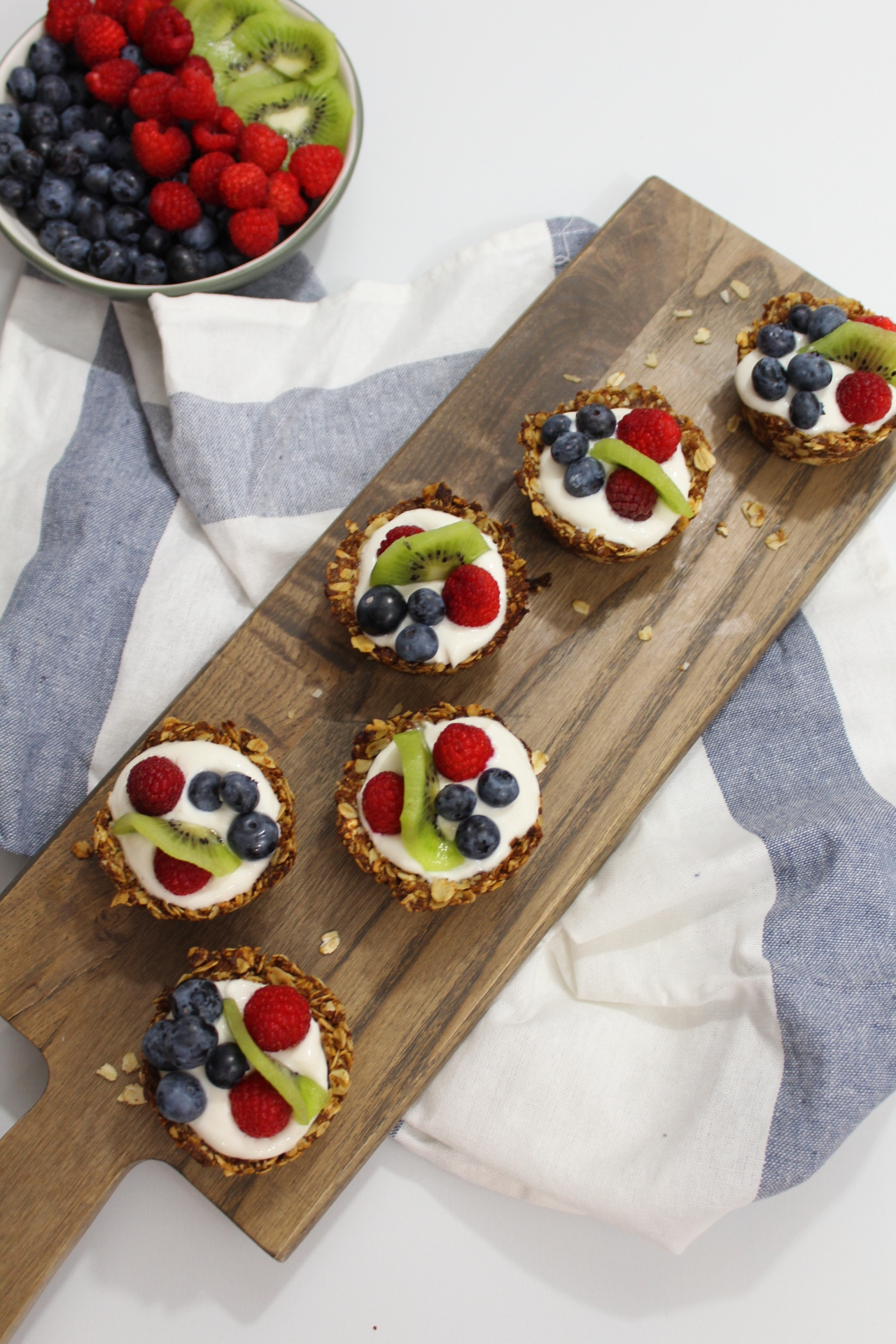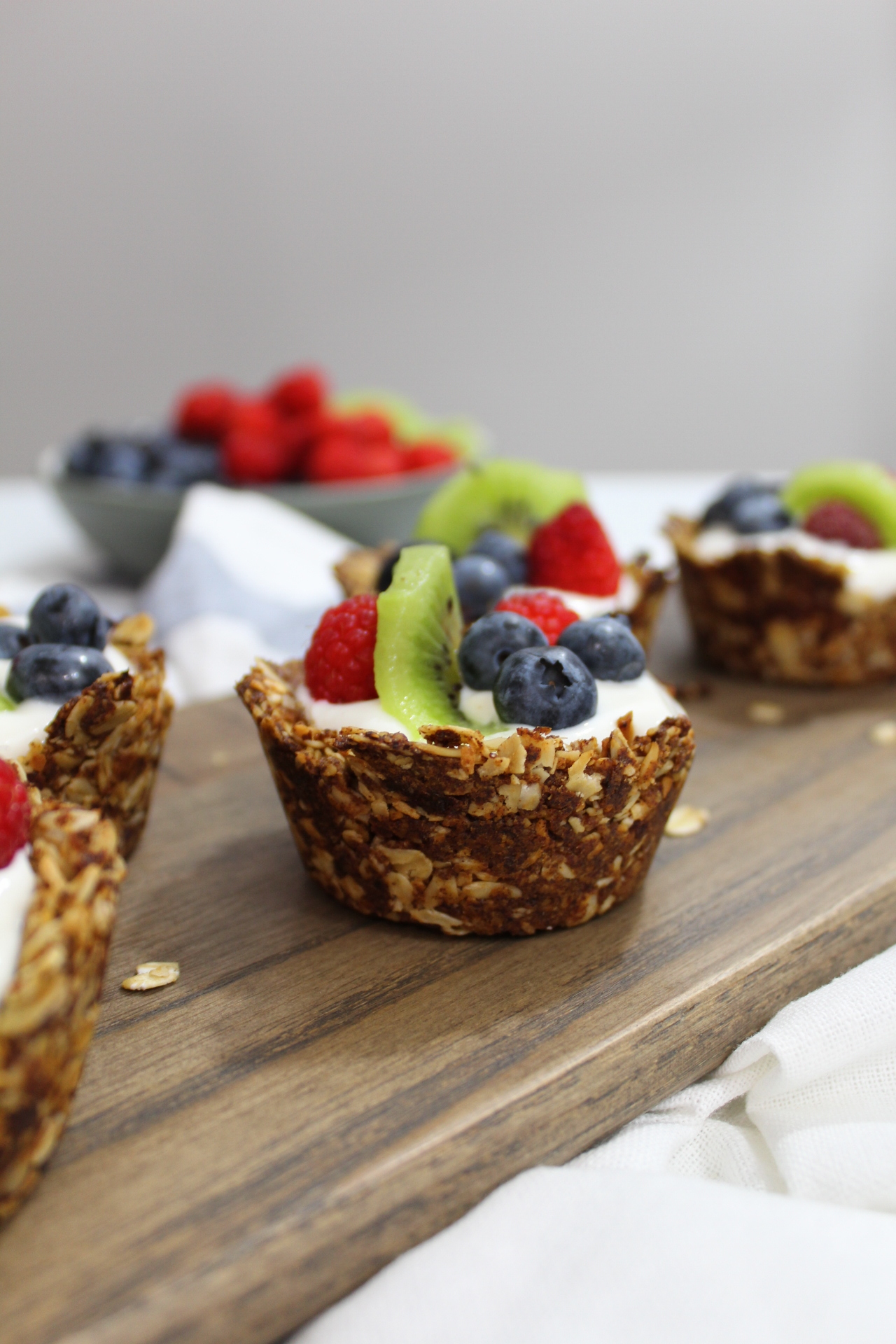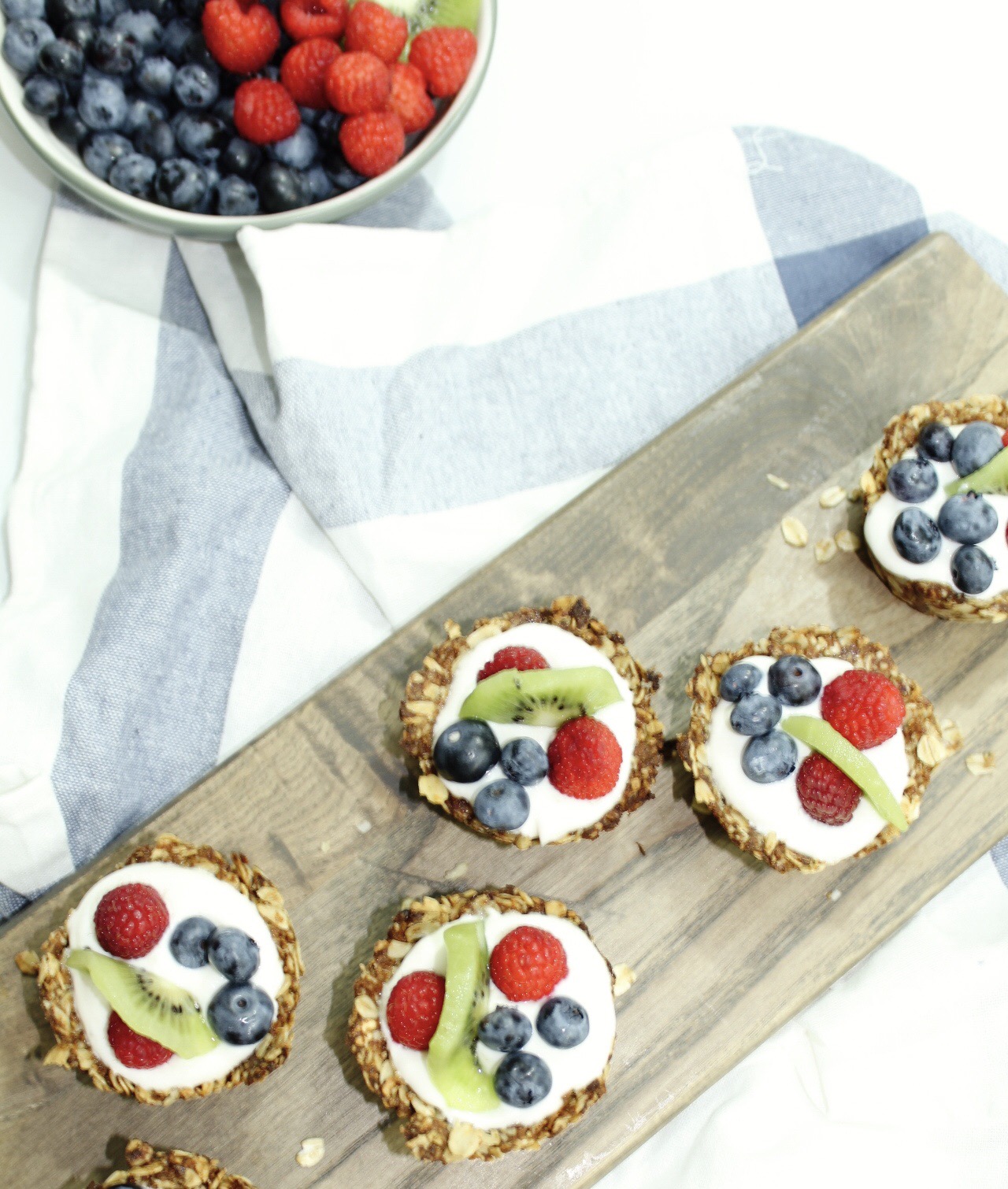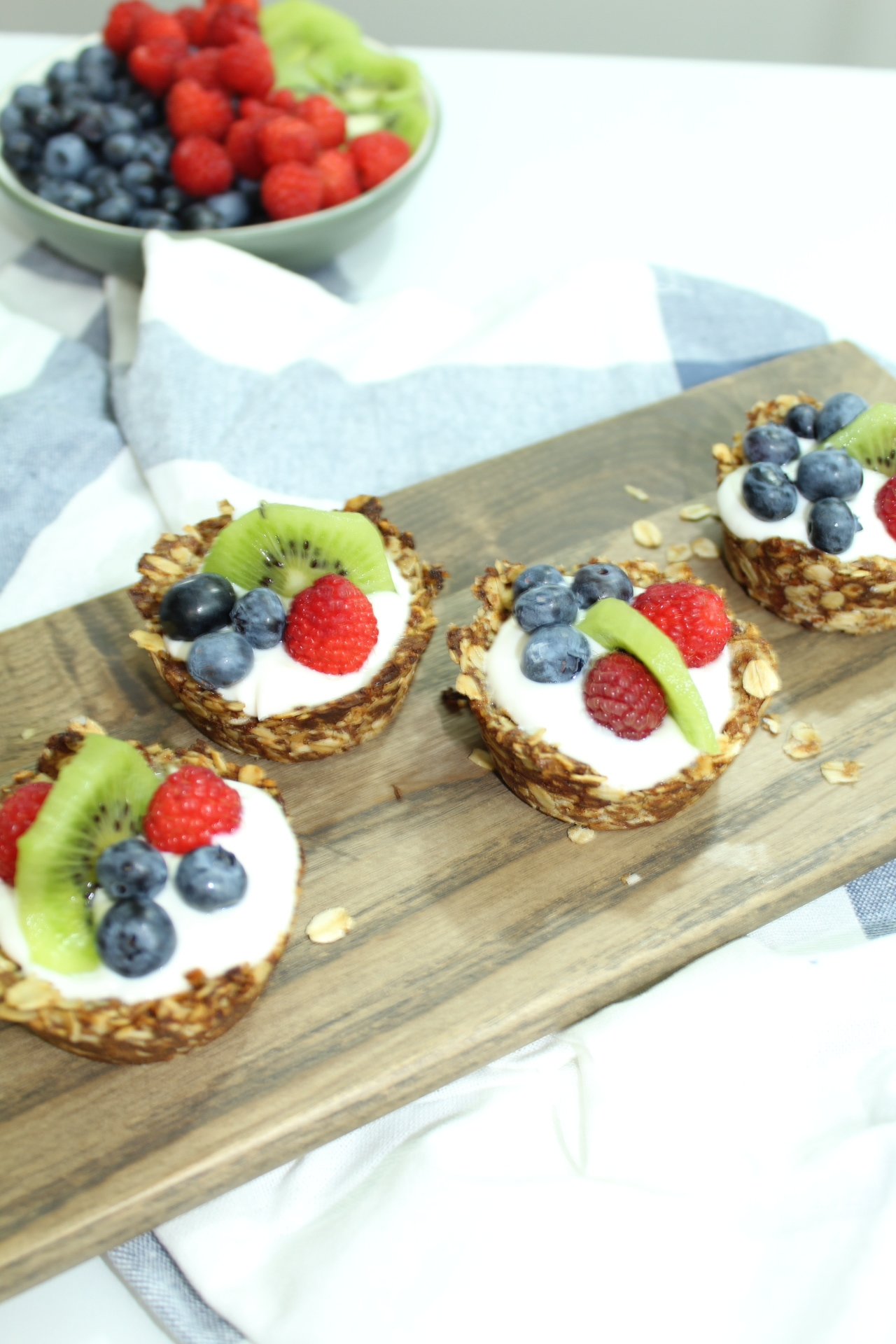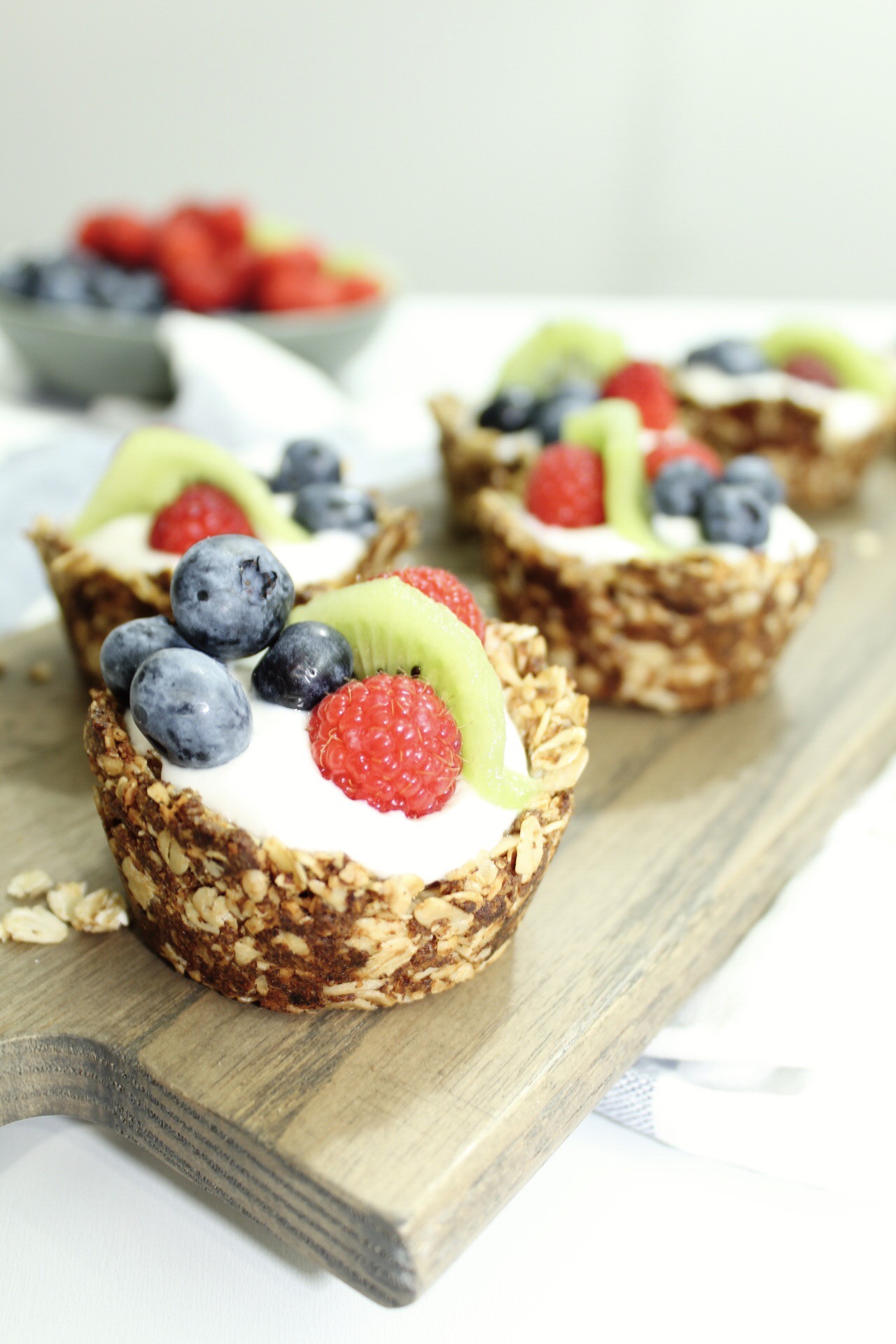 ---
Raspberry Nutrition
1 cup=64 calories, 1.5g protein, 15g carbs, 8g fiber
Anthocyanin: antioxidant from the red color; reduces inflammation that leads to cardiovascular disease; age-related mental decline

Ellagitannins: a polyphenol; for cancer prevention

Potassium: reduces formation of kidney stones, preserves bone mineral density, regulated fluid balance and electrical activity of the heart and muscles (Normal amount needed: 4,700mg/day)

Fiber: helps keep blood sugar stable, GI health, heart health (Women: 25g/day, men:30g/day)

Vit C: antioxidant, immunity, protect eyes from UV light damage, skin health

Manganese: bone formation, collagen production for your skin, protects against UV light damage, protect against free radical damage