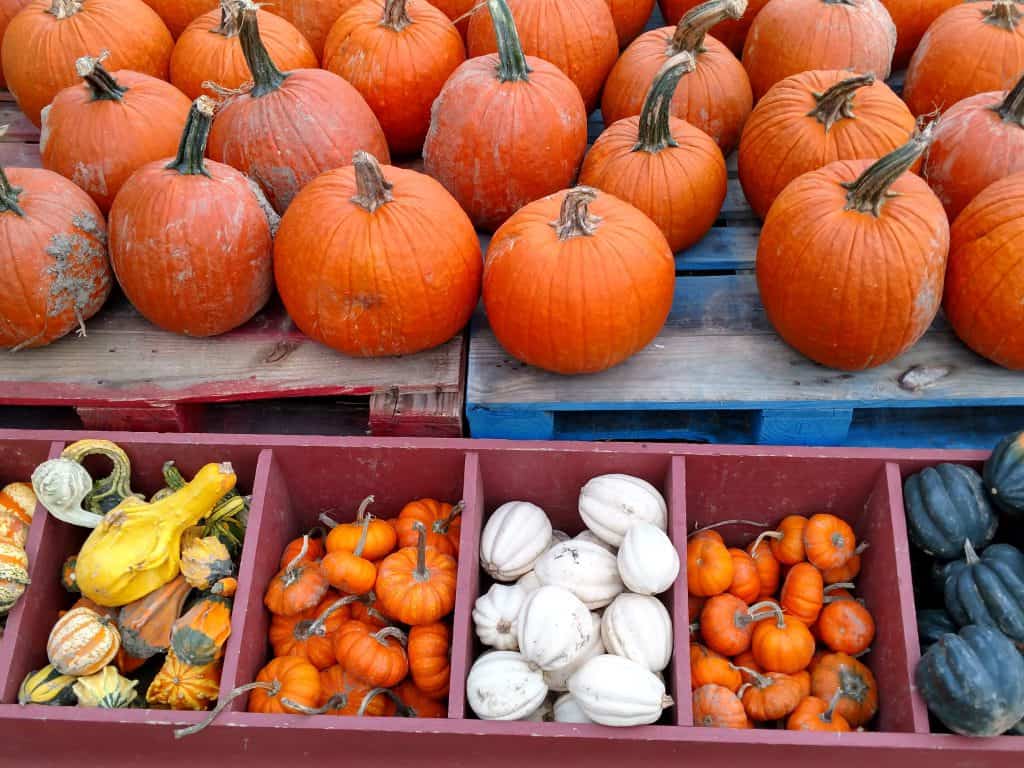 When I think about Thanksgiving turkey and pumpkin pie come to my mind. Growing up working at my family's farm market, I worked in the bakery.
The nights before Thanksgiving we would work late shift trying to get the pies and bakery orders completed. I am a little OCD with organizing and checking the list a few times. We counted hundreds of pies to make sure everyone had the correct order. My friend Diana and I had so much fun working together. We would put music on, dance, and laugh the whole time.
With working in the bakery, I ate my fair share of apple cider donuts, apple cake middles (the overflow of the cake), pies (when we "dropped" or "ruined" a pie—aka we just wanted to eat the pie), cookies, and everything under the sun.
Years later, I became a dietitian and now working on becoming a health coach. I now try to create healthier versions of these bakery items.
When it comes to Thanksgiving treats, I tell my clients they can enjoy them on Thanksgiving. For me, I enjoy gravy, my aunt's homemade apple crumb pie, pumpkin pie, and anything else that I want to try.
My taste buds have gone from eating all the bread, green bean casserole, cranberry sauce, and mashed potatoes in the past. Now, I don't have interest in those items and I walk right past them. But, if that is what you look forward to, enjoy it in moderation. My next post I will share more on healthy Thanksgiving tips.
Normal pumpkin pie is made with a crust filled with butter and white flour. The filling is made with condensed milk, sugar, and the pie is topped with whip cream.
I have created a healthier version pumpkin pie that provides all the flavors and texture of a normal pumpkin pie, but also is a healthy pie filled with fiber, beta carotene, healthy fats, and protein. You can also top it with maple coconut whip cream!
---
Vegan & GF Pumpkin Pie
Course: Dessert
You won't be missing the old pumpkin pie with this healthier version! The creamy texture is from tofu and sweetened with dates. Why not have it for breakfast as well?
Ingredients for crust
1.5 cups almond flour

¼ cup raw nuts (I used almonds)

2 flax eggs
1 flax egg= 1 tbsp flaxmeal + 2.5 tbsp water (let it sit for 5 min)

¼ tsp baking soda

½ tsp cinnamon

¼ tsp vanilla extract

Ingredients for filling

1 cup dates, soaked and pitted

8 oz silken tofu

1- 15oz can pure pumpkin puree

1 sweet potato, peeled and mashed

2 tsp cornstarch

1 tsp ground cinnamon

½ tsp ground nutmeg

½ tsp ground ginger

½ tsp vanilla extract

Pinch salt
Directions
Preheat oven to 350 °F. Spray a 9 inch pie pan.
In a food processor, mix dry ingredients, add flax egg and vanilla extract. Blend until it forms a ball.
Transfer ball of dough into sprayed pan, press down evenly (or you can try to roll it out before placing into a pan). Bake for 15 minutes.
In the food processor, blend dates until smooth.
Add the rest of the filling ingredients and blend until smooth.
Taste to see if you want to add more sweetness (you can use maple syrup or more spices).
Bake for 30 minutes, until golden on the top, without burning the edges (you can cover the crust with foil to prevent burning).
Let the pie sit before serving.
Enjoy the topping on pie!
---
Stay tuned for how to have a healthy Thanksgiving day!