Wait how is it July already? I have to say this working from home has spoiled me with the time with my family. My clients have gone back to their sites so I will be seeing some people soon! I am excited to see them in person. It will be strange with masks, but there is nothing like in-person sessions.
My July group coaching course is live and available to purchase (click here)! Make sure you sign up soon as I am only taking a limited amount of people. I am only taking 20 people, so I can get to know each of you better. Connection is so important to me, I don't want anyone feeling like just a number. It is going to be so good and one you don't want to miss. Also, it is at a discounted rate since it is my first one I am hosting.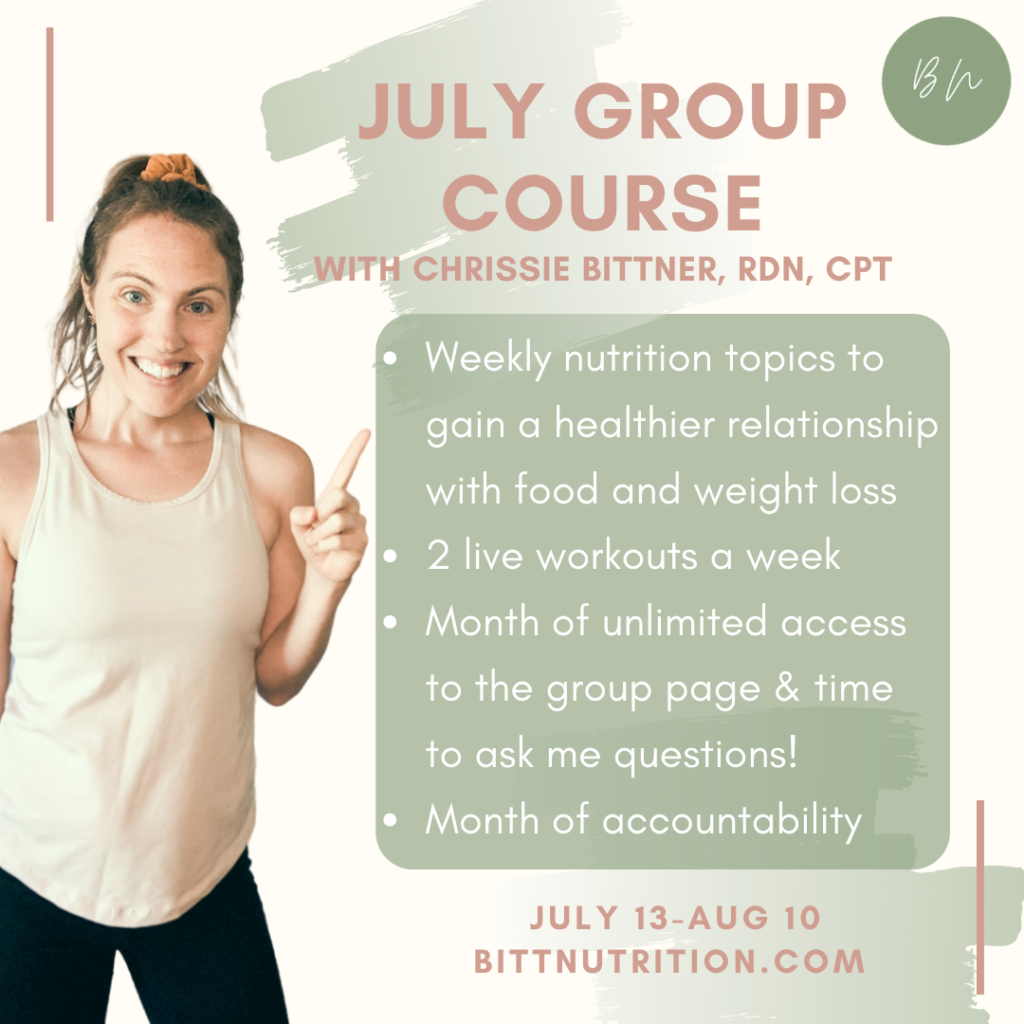 If you are joining, start brainstorming some questions you would like to ask me. If I don't have the answer right away, I will make sure to research for you.
I currently have a 6 year old client whom we are trying to get her to eat more. We got talking about Greek yogurt, which she consumes sometimes in a smoothie or on its own. She started getting uninterested in yogurt, so I suggested making summer frozen treats like Greek yogurt bark or Greek yogurt graham cracker sandwiches. I then went and made them for myself. It was a refreshing and lite snack.
These blueberry sandwiches are perfect for July 4th as well. Maybe make some raspberry or strawberry ones for red, blueberry for blue, and white peach for white!
Blueberry Frozen Yogurt Sandwiches
Course: Uncategorized
Refreshing on a hot summer day. Switch the fruit for what is in season.
Ingredients
1 cup plain Greek yogurt

1 cup fresh blueberries

1/4 tsp vanilla extract

1/4 tsp cinnamon

1 tsp honey

20 Graham cracker squares
Directions
Blend all ingredients together.
Place 1-2 tbsp of yogurt mixture onto a graham square and place the other square on top, gently push down (but not too much).
If you have extra yogurt, make bark: spread yogurt on parchment paper and top with cacao nibs or dark chocolate.
Freeze for at least 1 hour before serving.
For bark, cut in pieces and enjoy frozen.