My husband and I were both off for the Christmas break..which is unknown with my husband's job. My husband is an EMT and has to work nights and holidays. Most holidays I am used to being alone, except this year! Since it is rare for both of us to be off one week at the same time, we wanted to take advantage of it. We decided to go away for a few days post Christmas.
December 26, we always go to Point Pleasant, where my uncle lives. On December 27, we met our friends at Rehoboth beach for a night. It was beautiful weather, in between the rain, to walk around and explore the good food places (The Egg for brunch), the off season at the beach, and spend time together.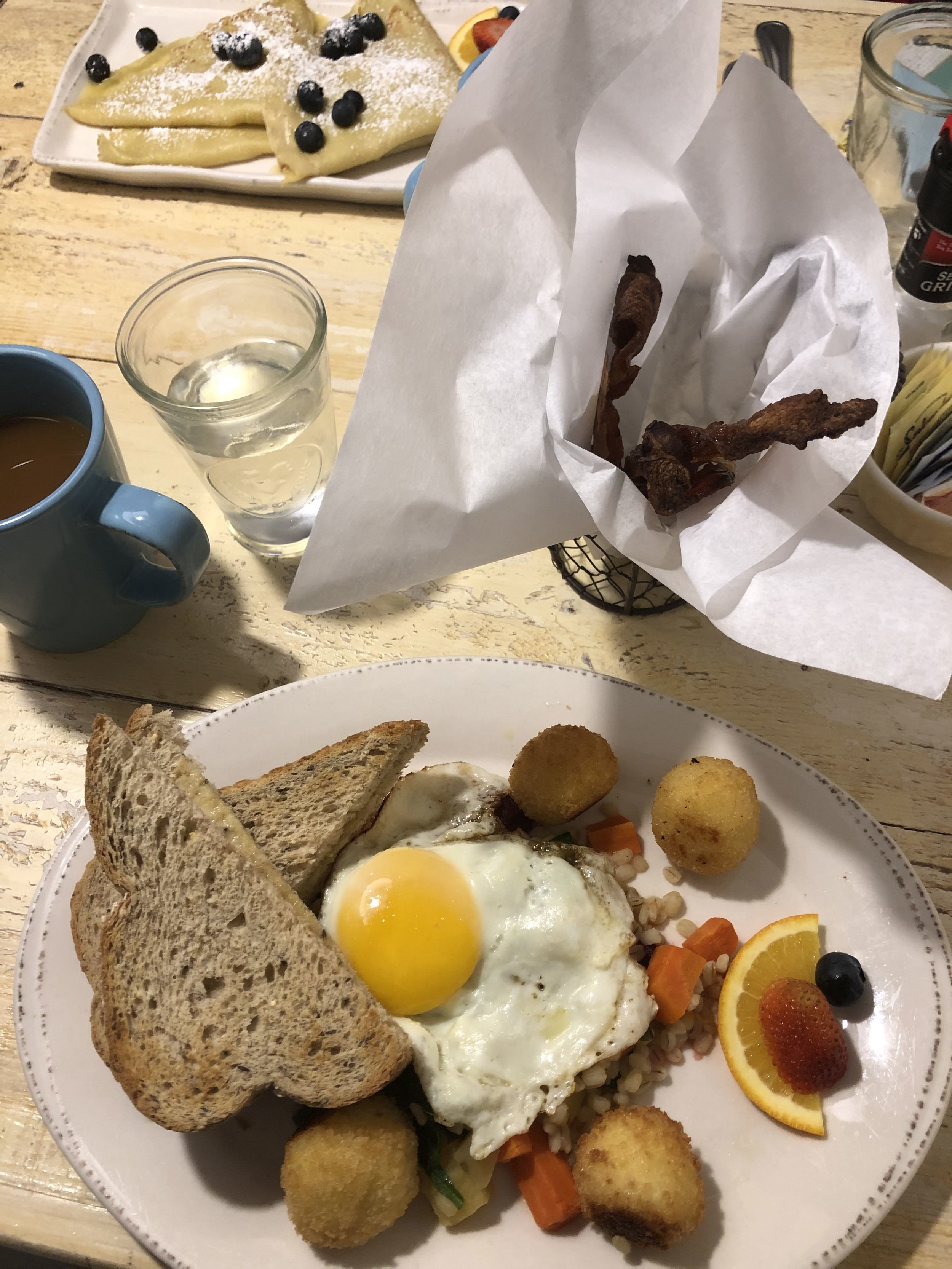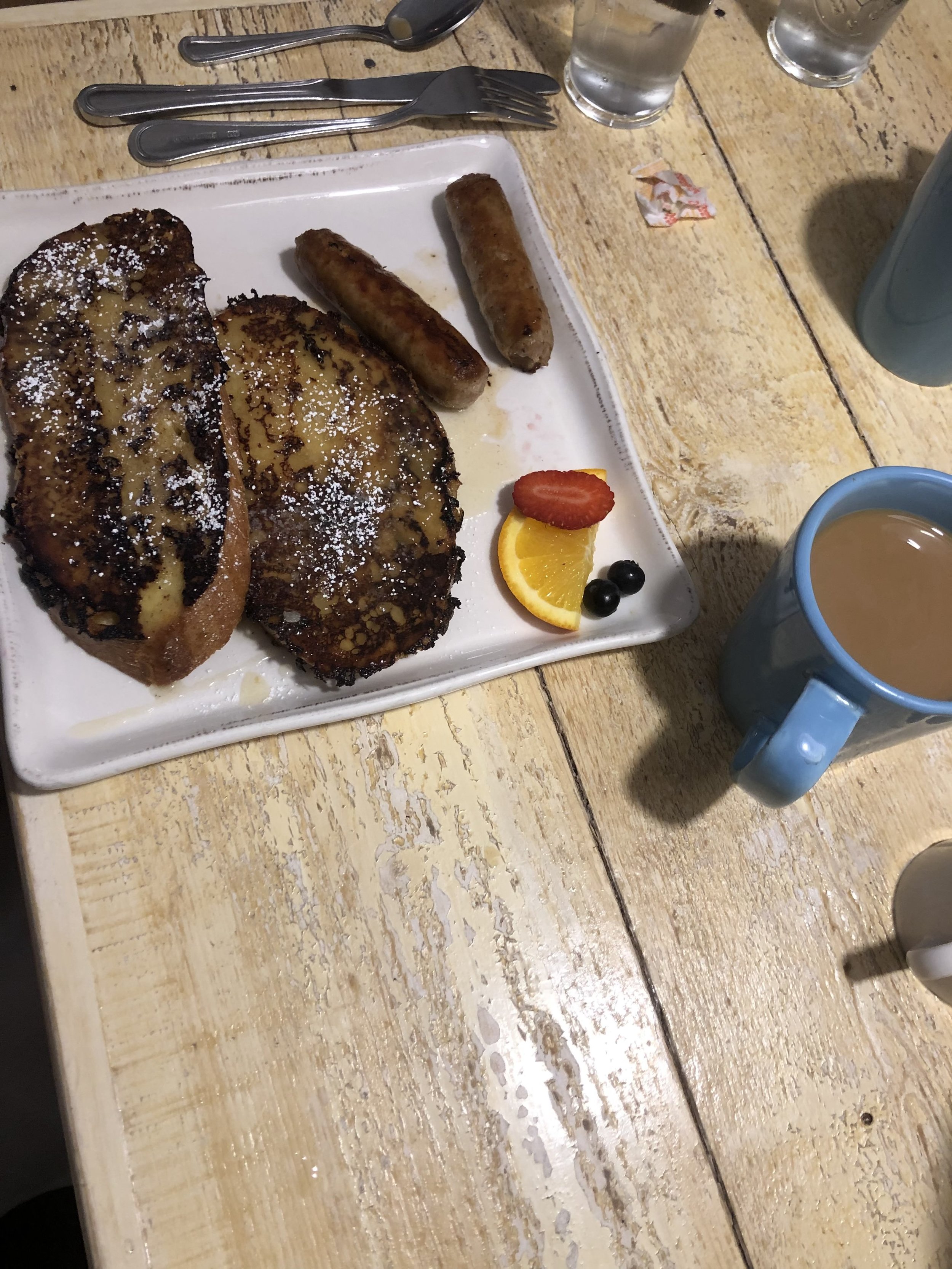 From Rehoboth, my husband and I drove to Old Alexandria, Virginia. We stayed at the Kimpton, such a chic hotel (anyone else love hotel ropes?!) in an adorable cute town and walking distance to the metro to downtown DC. We kept our car there so we didn't have to drive anywhere!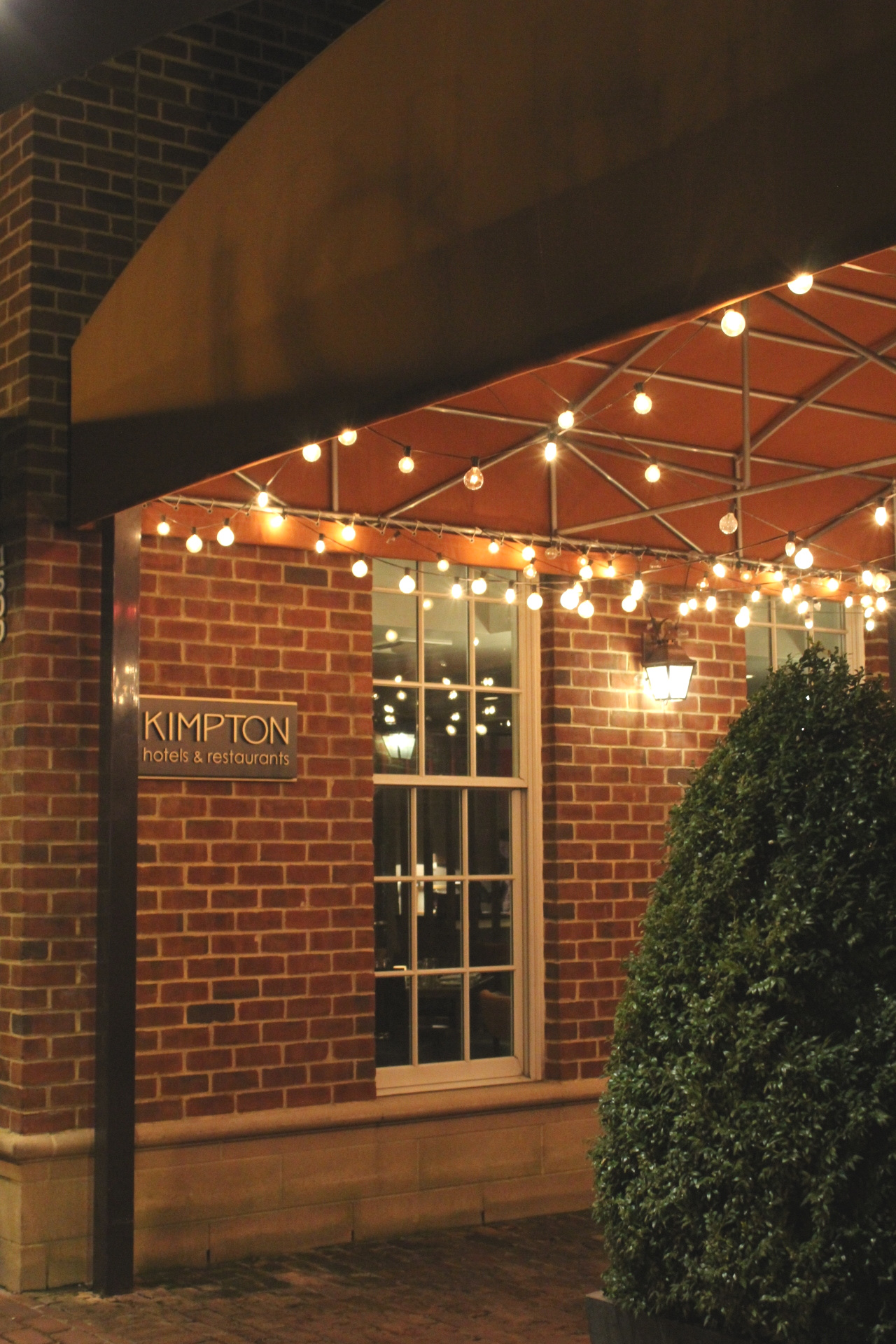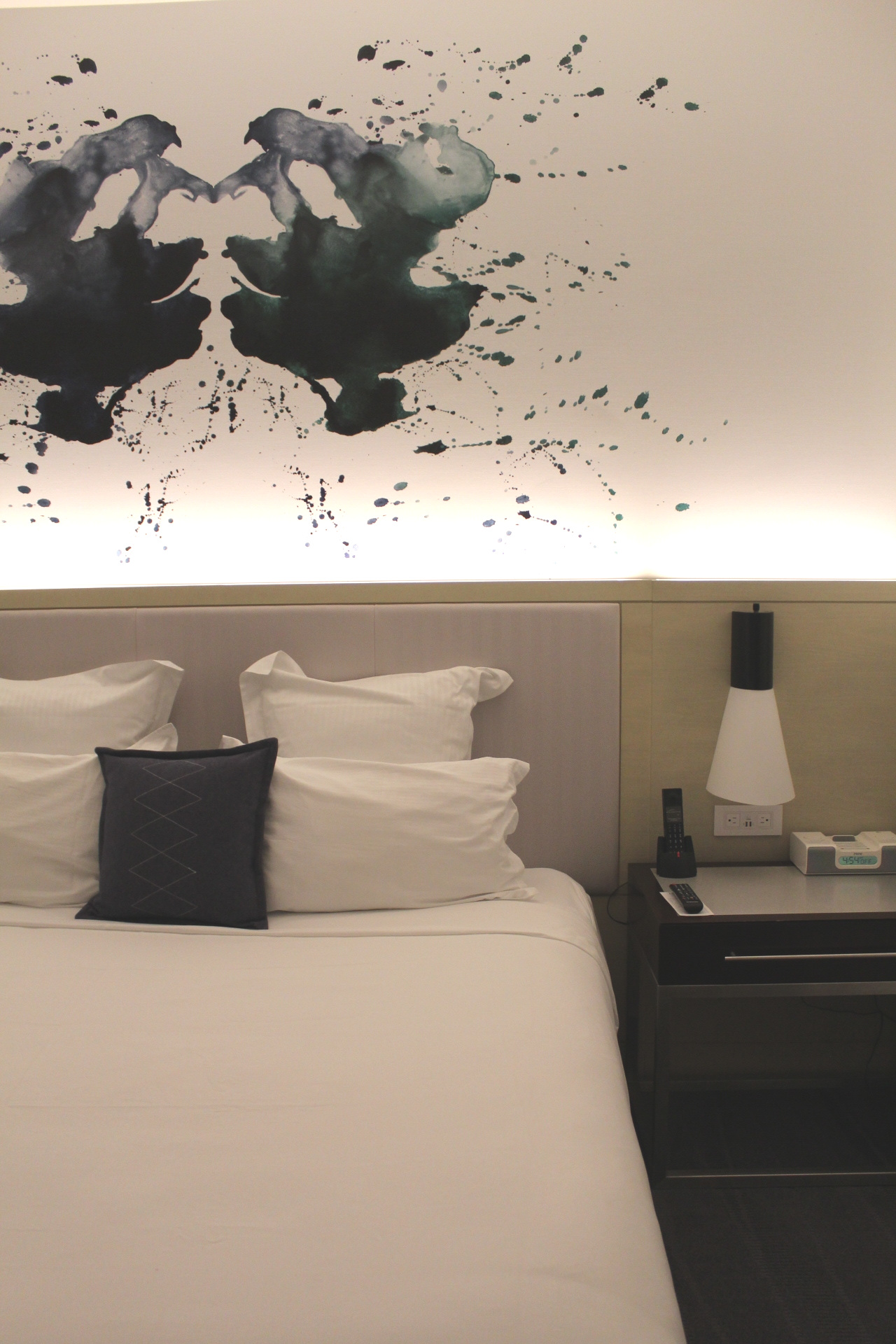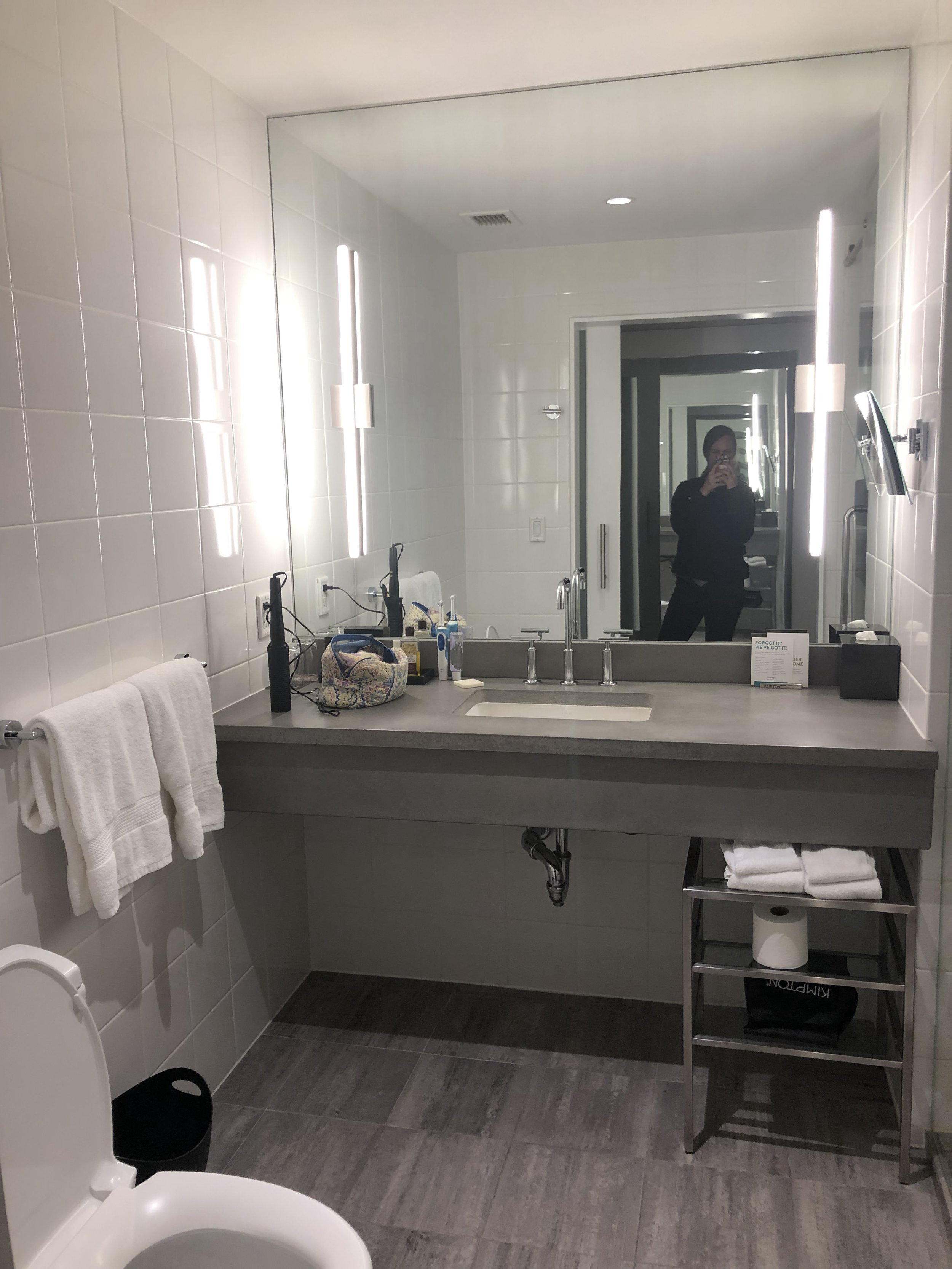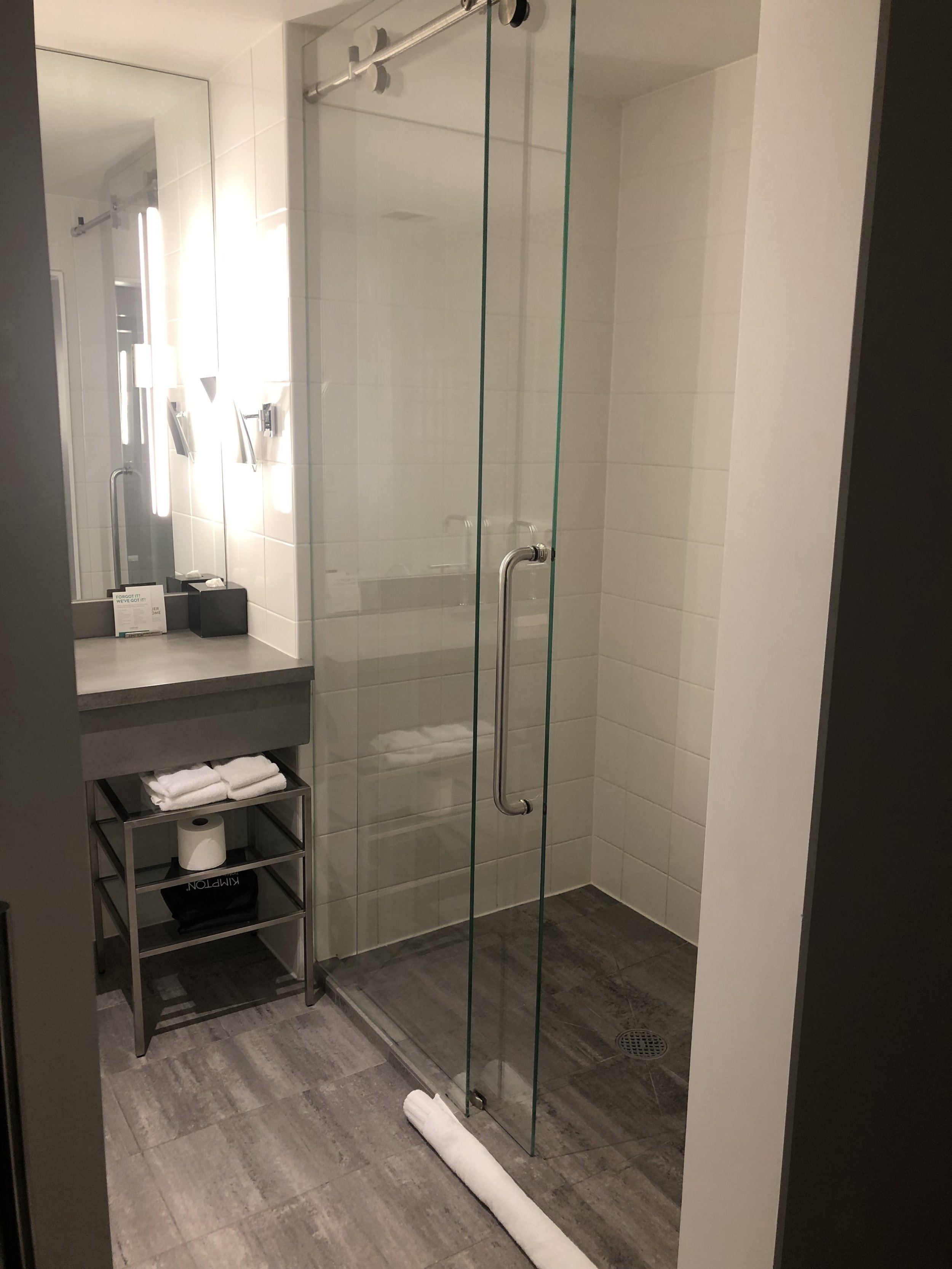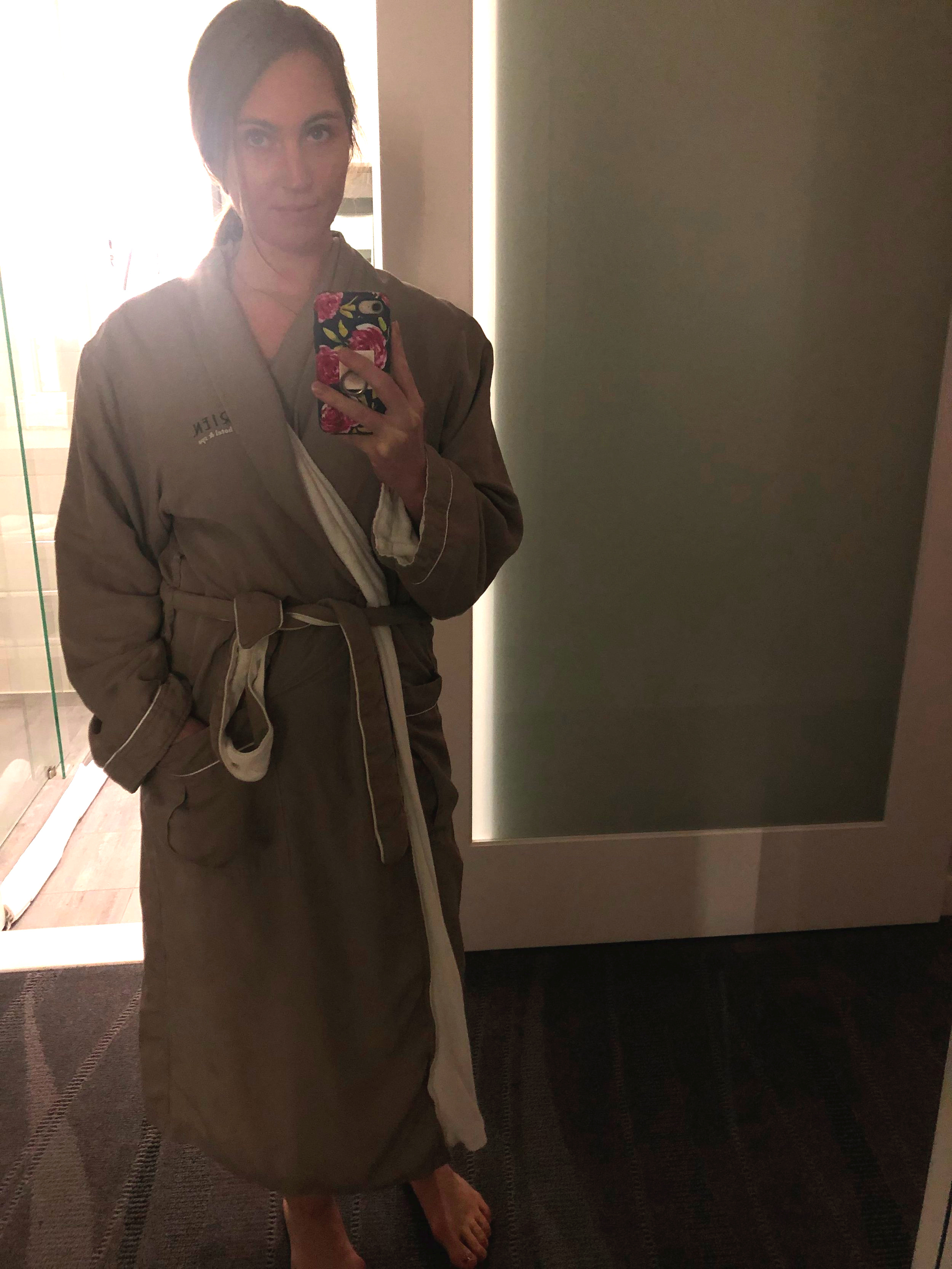 We stayed around Old Town Alexandria for the night. We ate at Virtue Feed and Grain for dinner. I had fish tacos with veggies and my husband had their burger and fries. Those filled tacos had a fresh tortilla that I never tasted like before. It was filled with fish that was lime marinated, guacamole, jalapeno slaw, and finished with salsa verde! After, we walked around town and went to Murphy's Irish bar for acoustic music. We felt like an old couple, leaving the bar at 9:30 pm…I was exhausted! Here is a picture of my sexy husband and delicious food.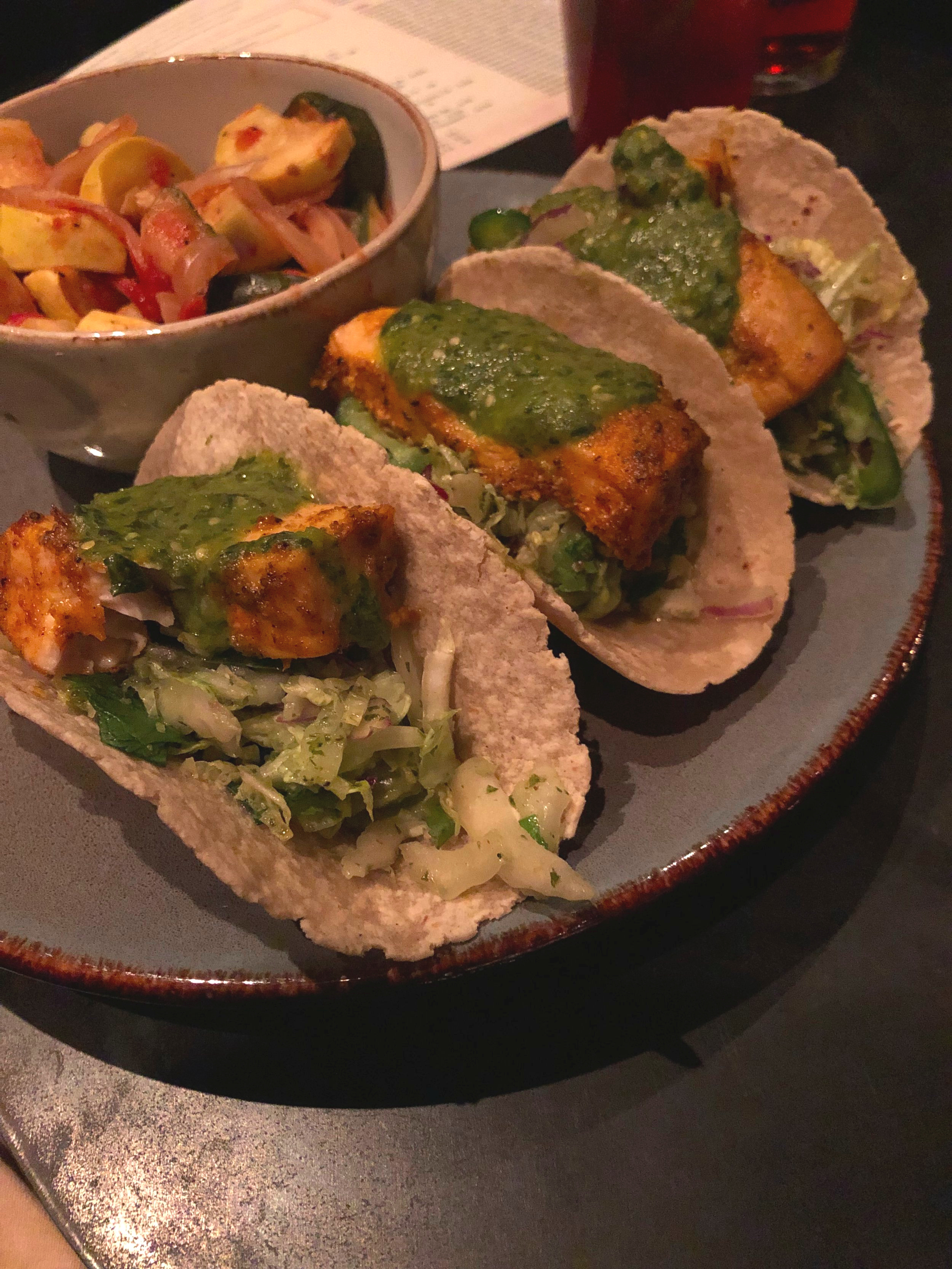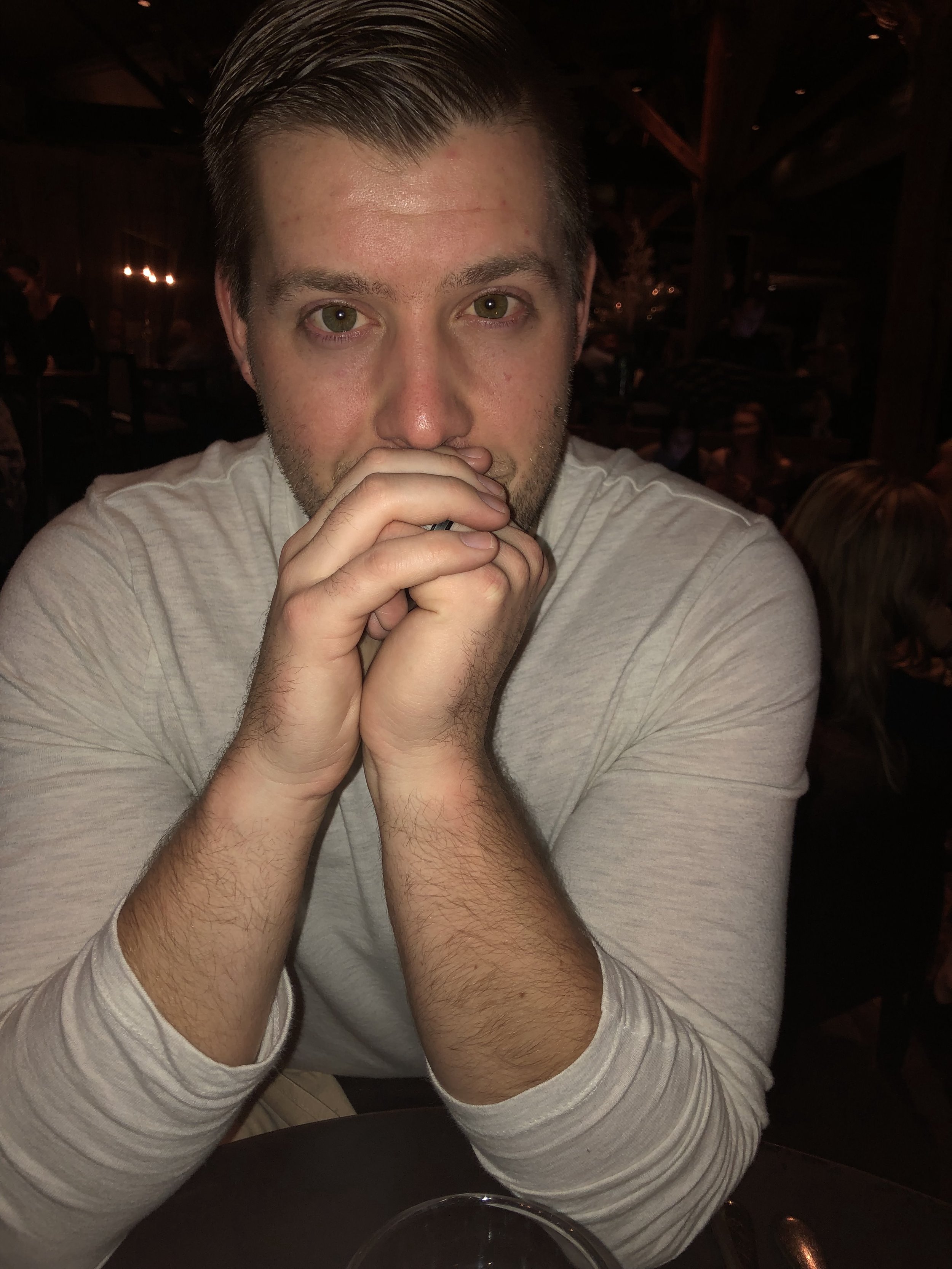 The next morning, we were excited to go to Columbia Firehouse for brunch. We got there at 9:30 am and realized it doesn't open until 11 am. We then went to another brunch place, but nothing opened until 10 ish! So we left Old Town Alexandria and walked to the metro to DC. In DC, we went to Founding Farmers and waited for an hour! So our brunch became lunch. We still enjoyed our brunch food, tho! We were so hungry so we ordered a breakfast appetizer: peanut butter banana toast. I usually make this type of toast at home, but this toast also included fluff and these little chocolate ball things. It tasted like heaven (maybe also because we were starving!). I had veggie egg scramble, fruit, and whole grain toast. My husband enjoyed a vanilla cream stuffed toast (I had a bite and it was basically dessert).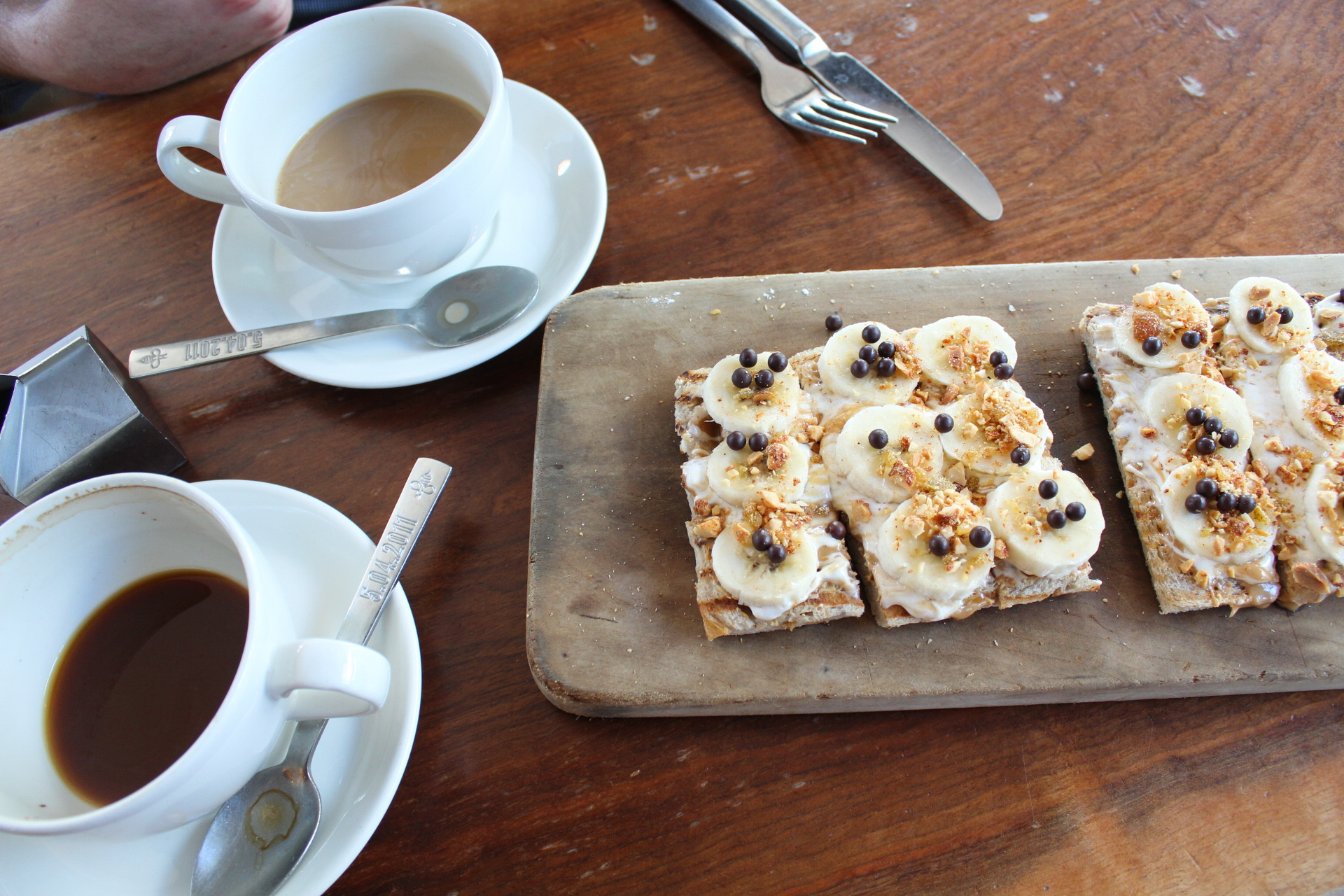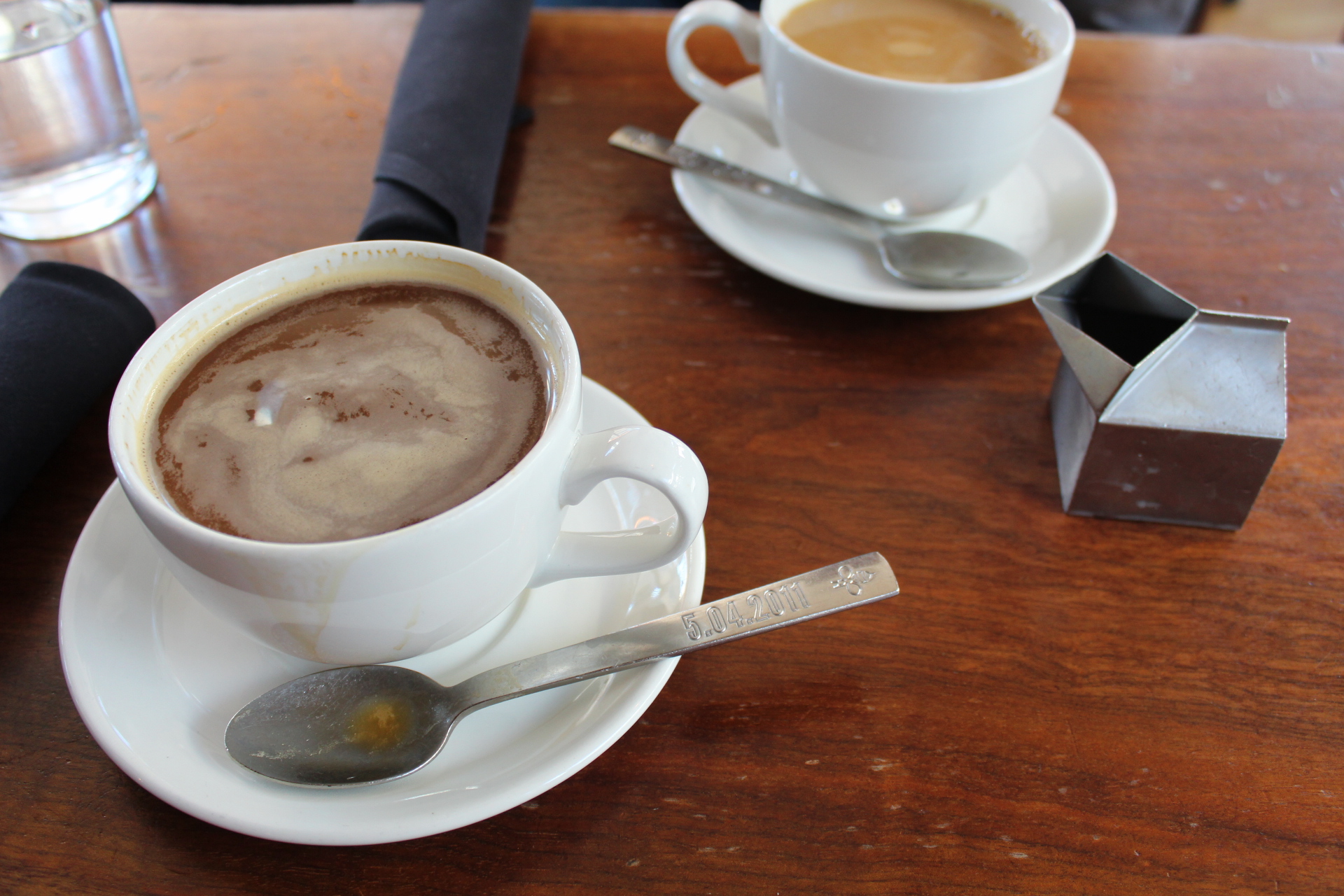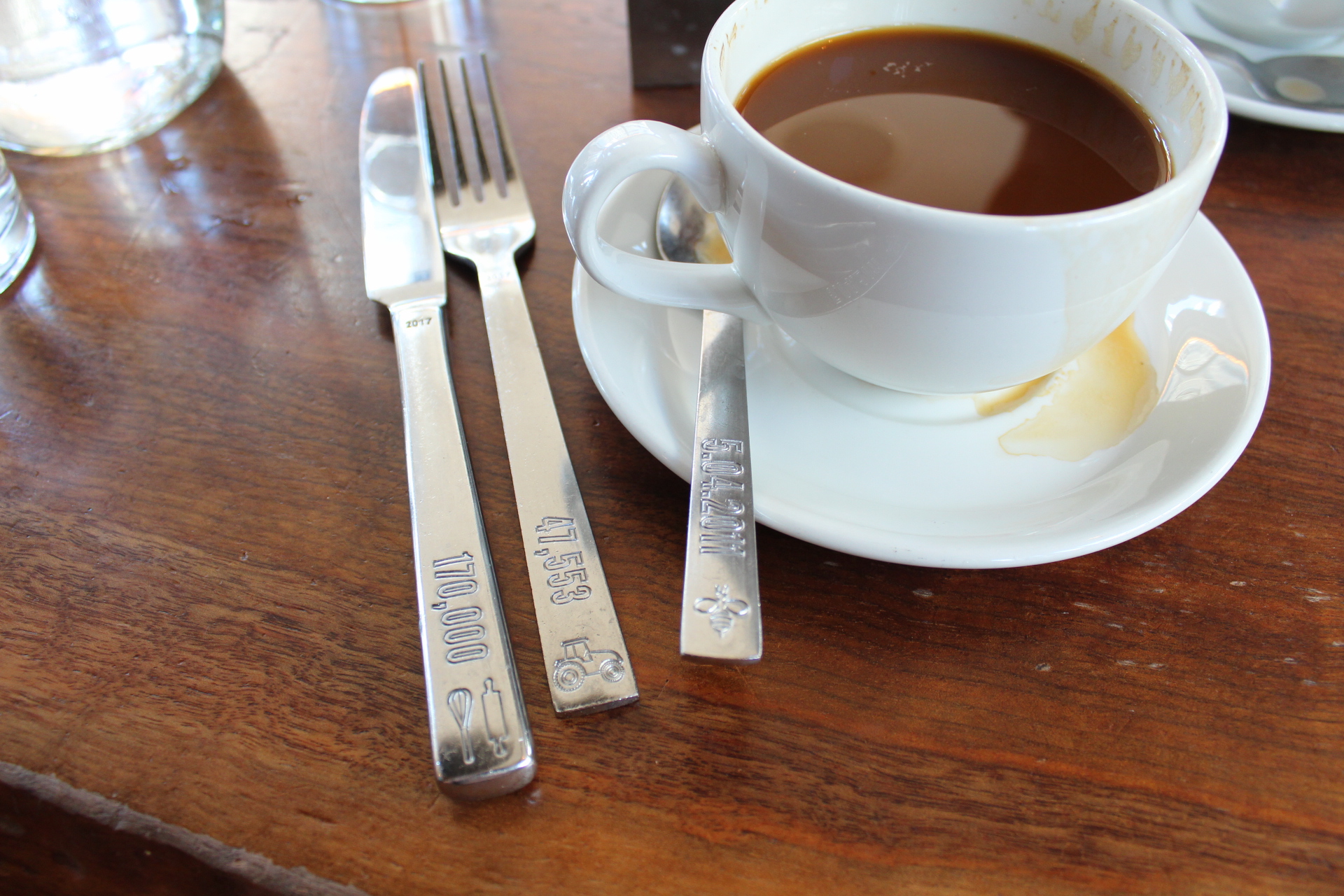 Now that our bellies were full and we were happy, we went exploring the normal tourist areas. My husband has never been to DC, so he wanted to see the White House, monument, etc. We even got to see everything decorated for Christmas! We spotted a house across from the White House called the Blair house. Which is interesting since that is my mom's maiden name. How cool would it be if we were related?! One thing we were aware of was the trash cans overflowing from the government shut down. Also, the squirrels were HUGE and people tried petting them (like what?!).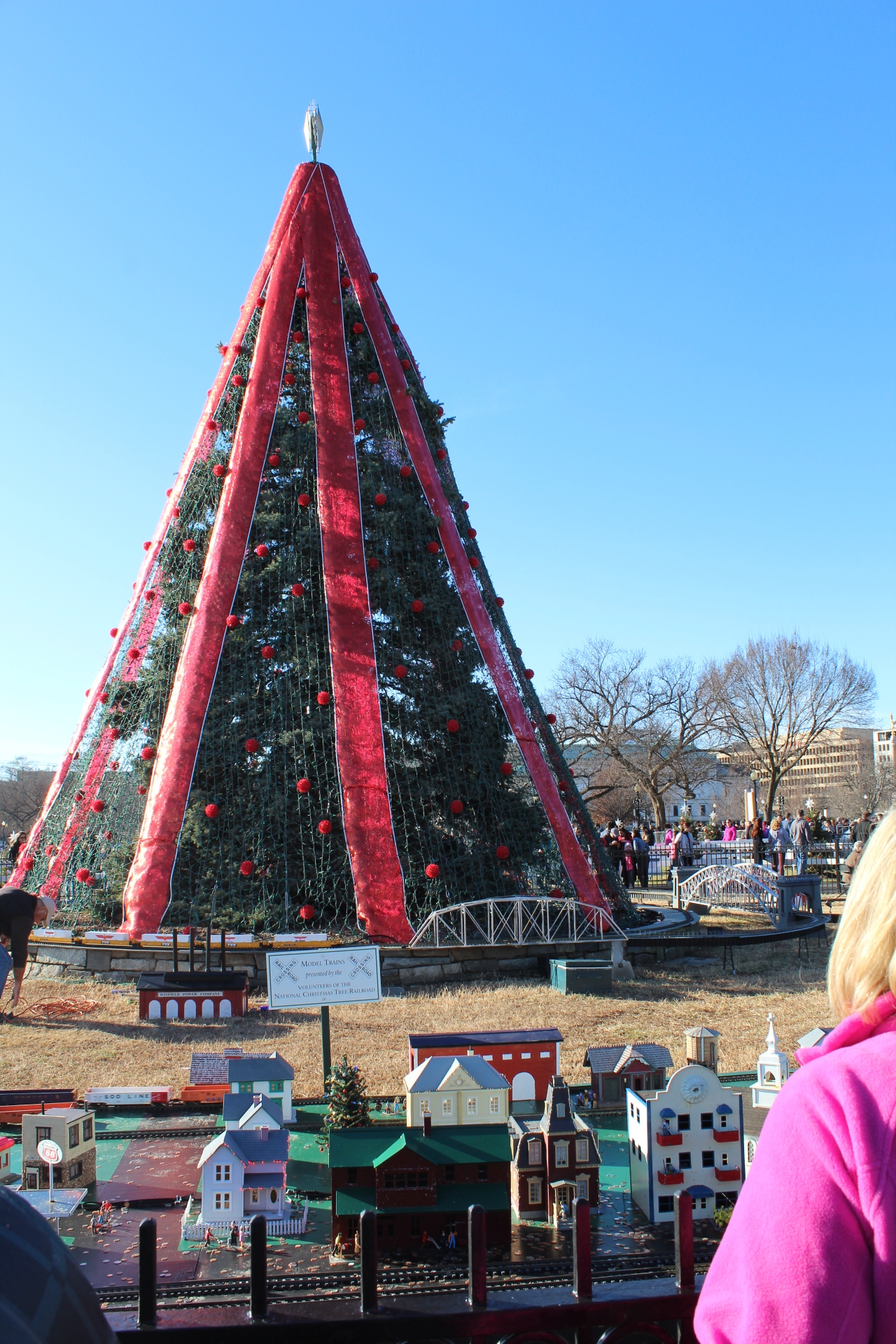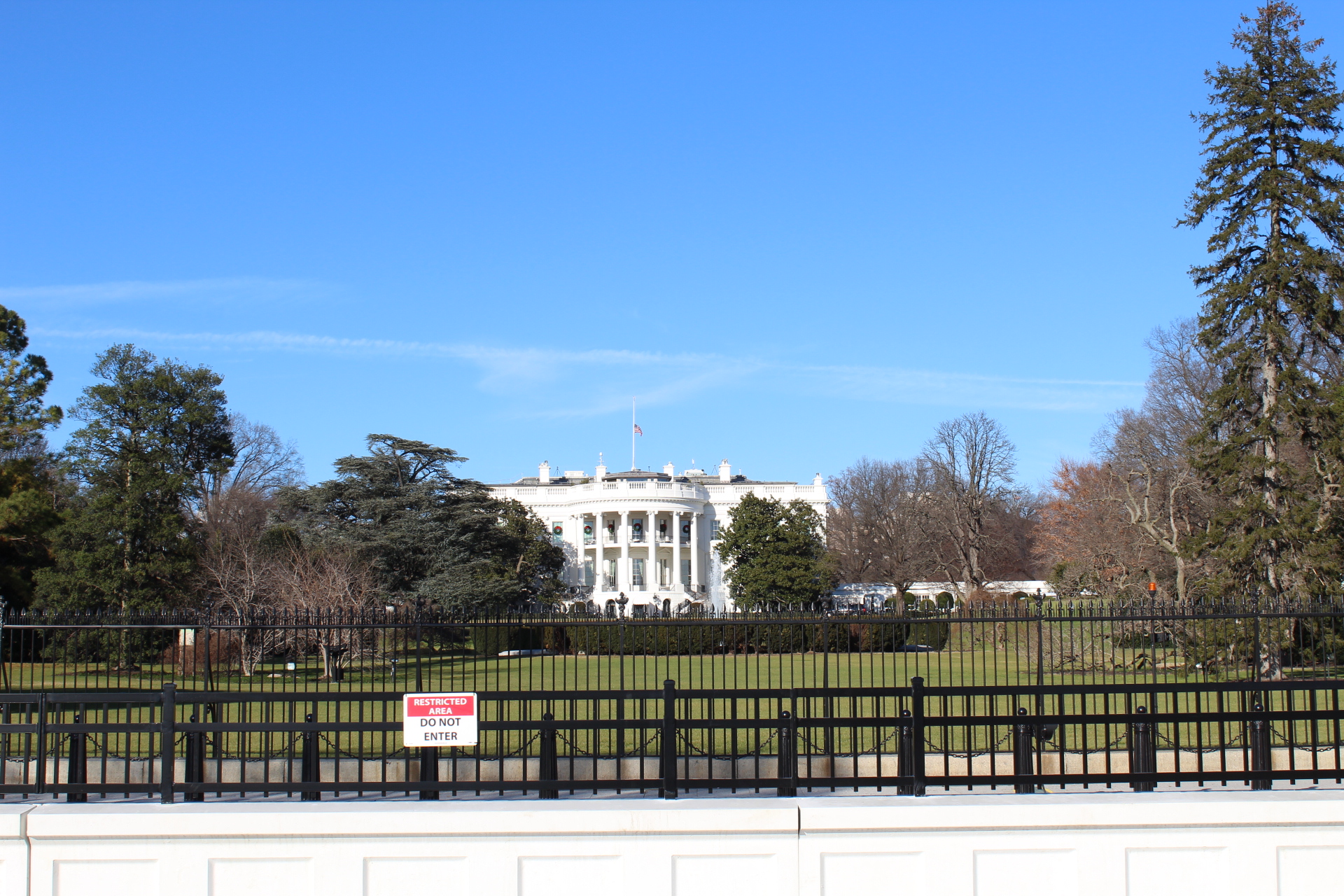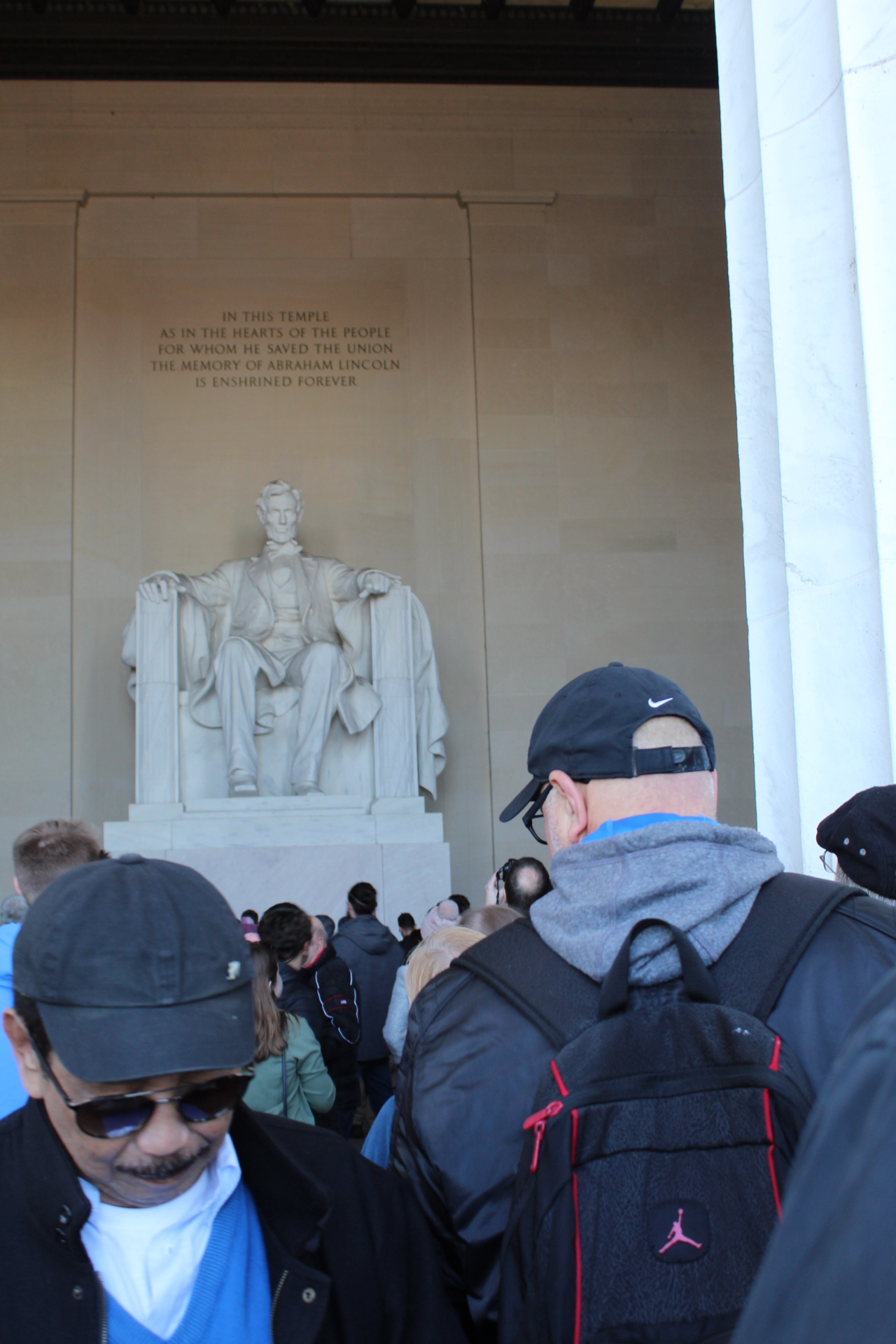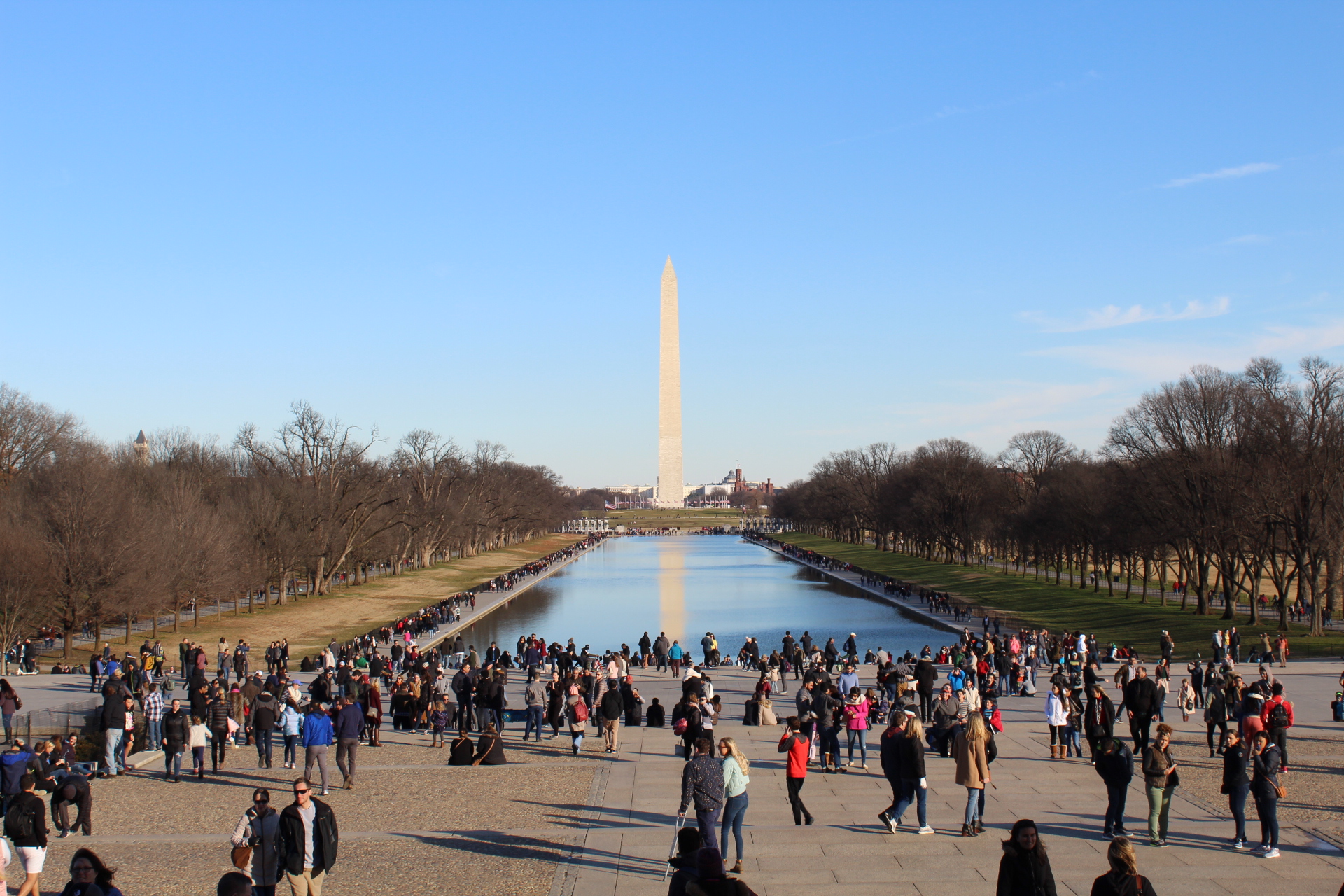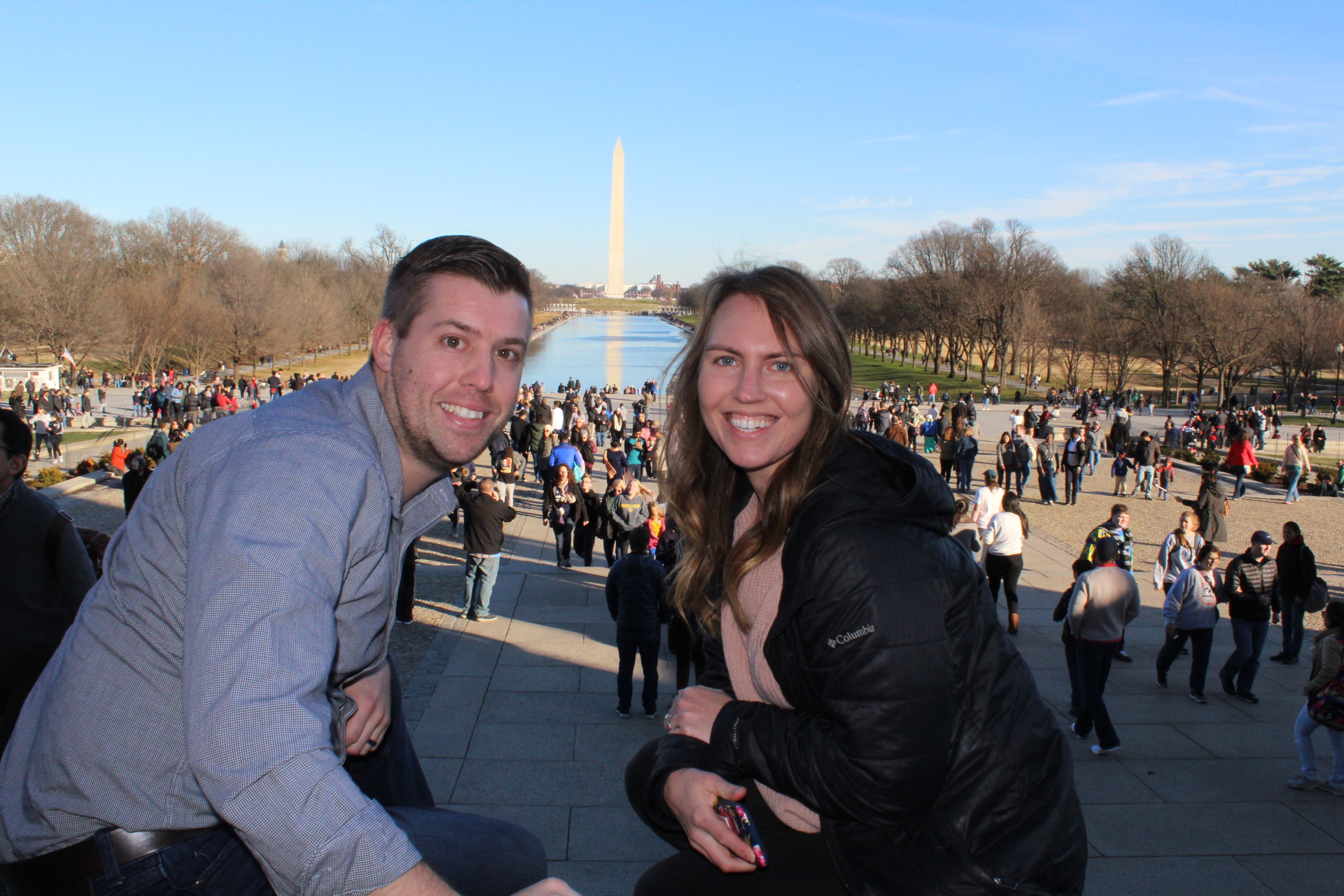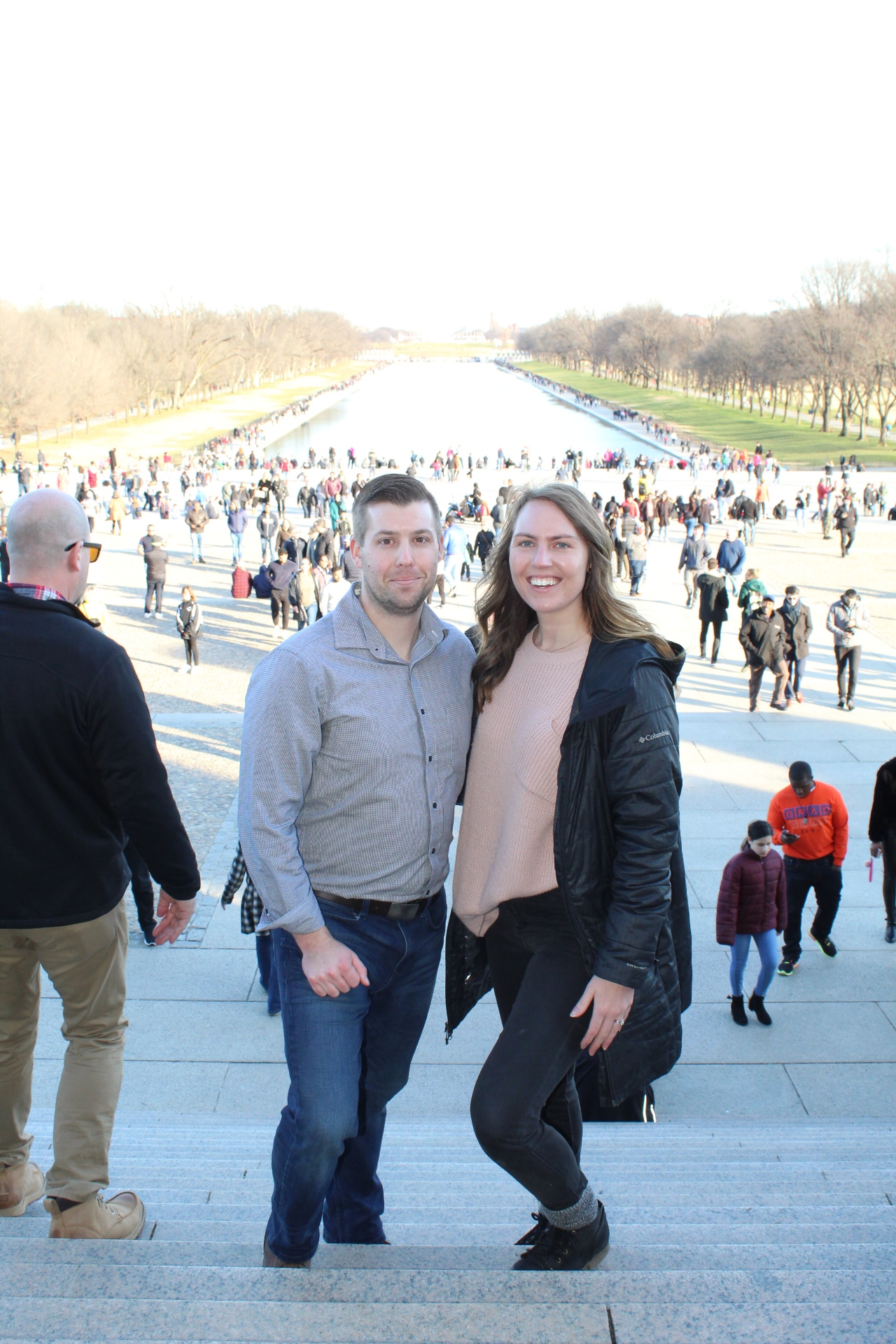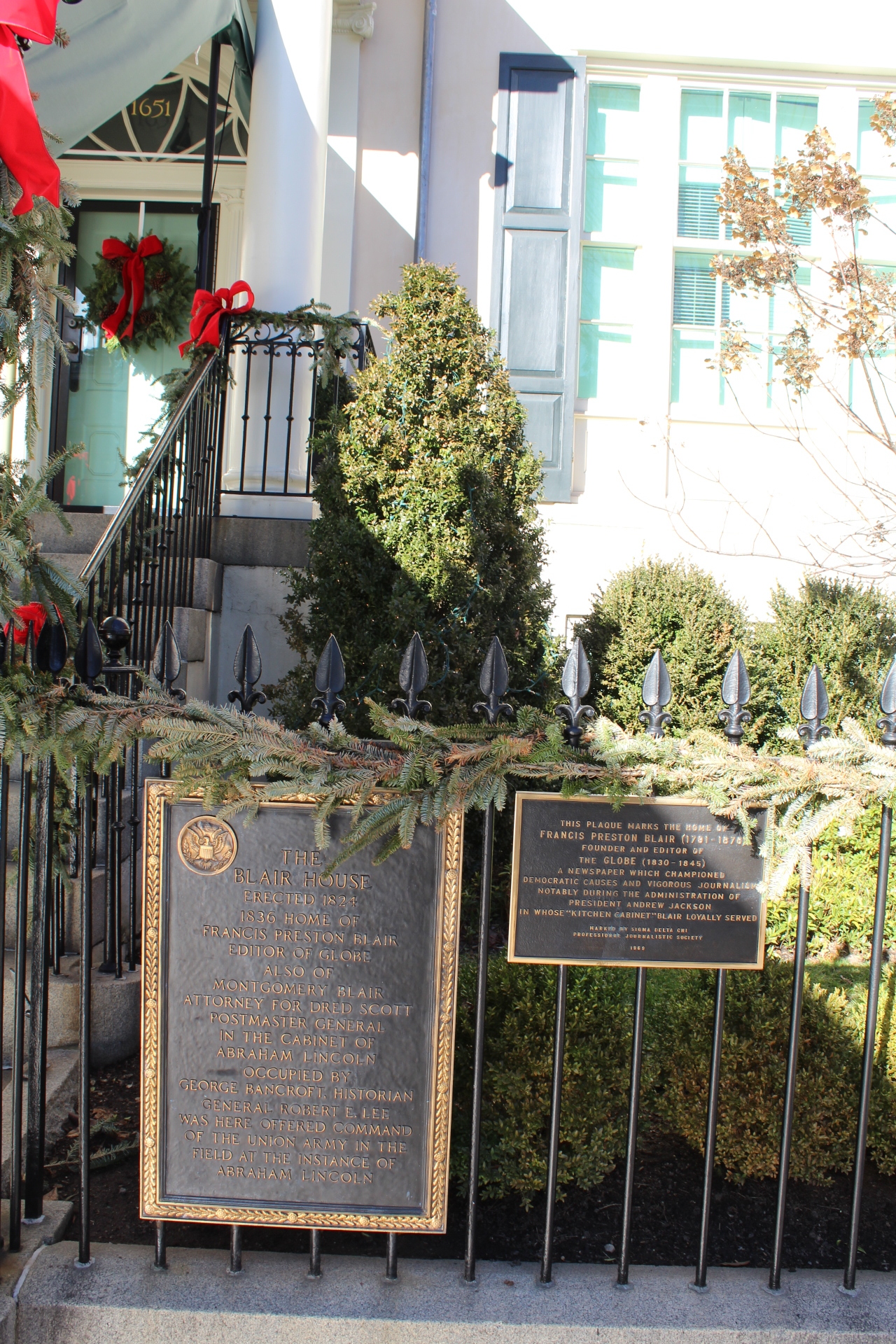 Renwick Gallery is a branch of the Smithsonian American Art Museum. There was some interesting art work. My favorite pieces are below. I want one of those light up things in my house.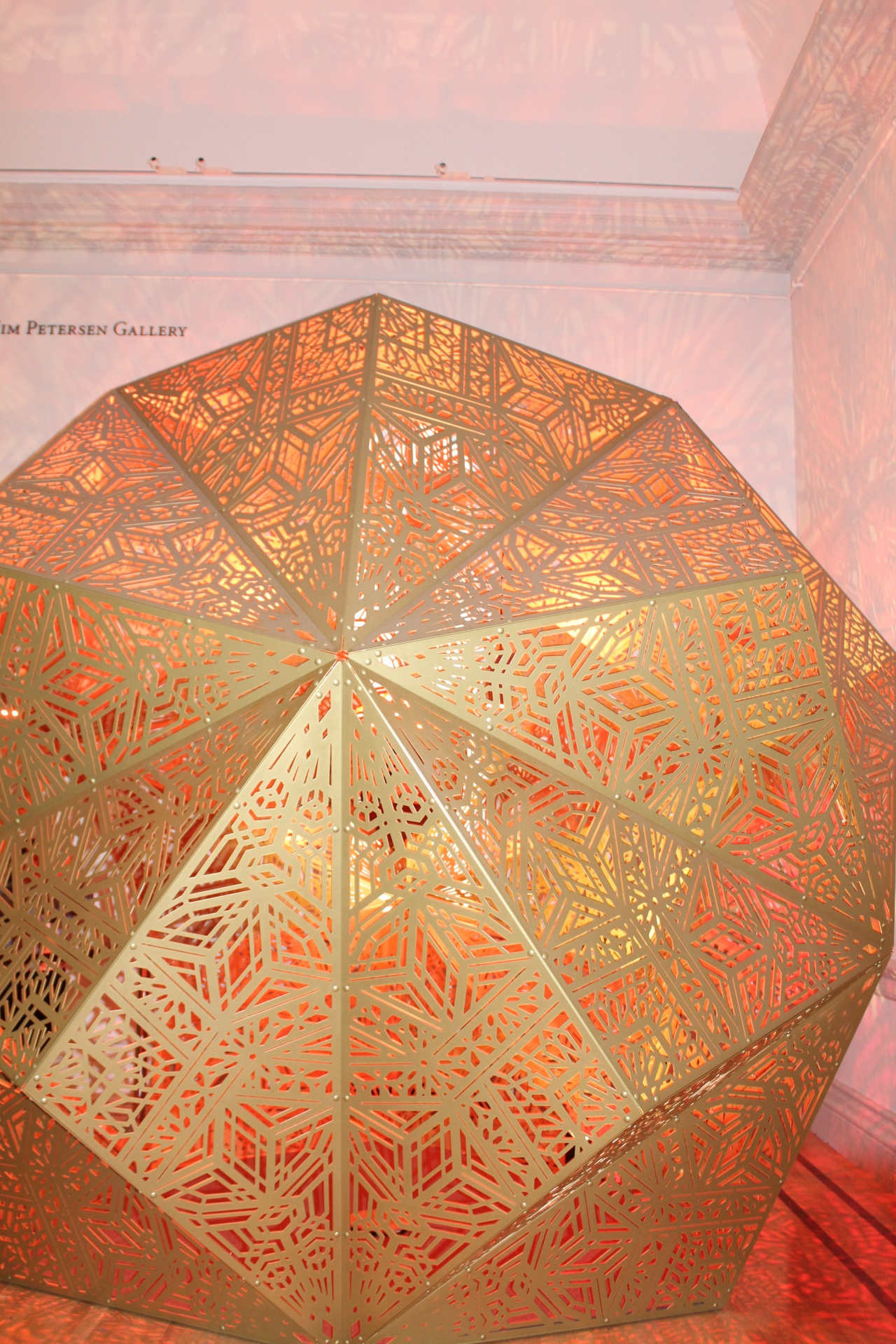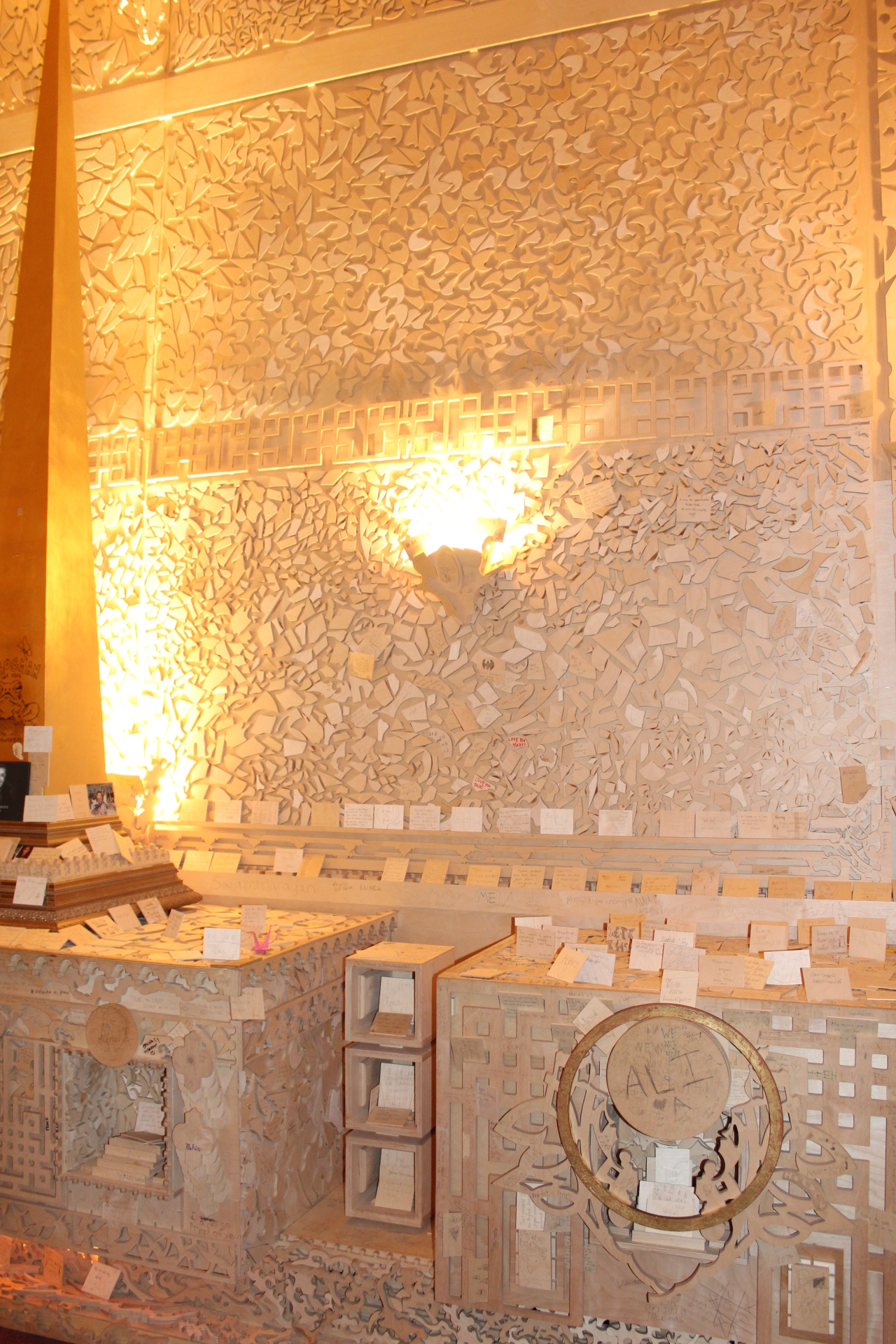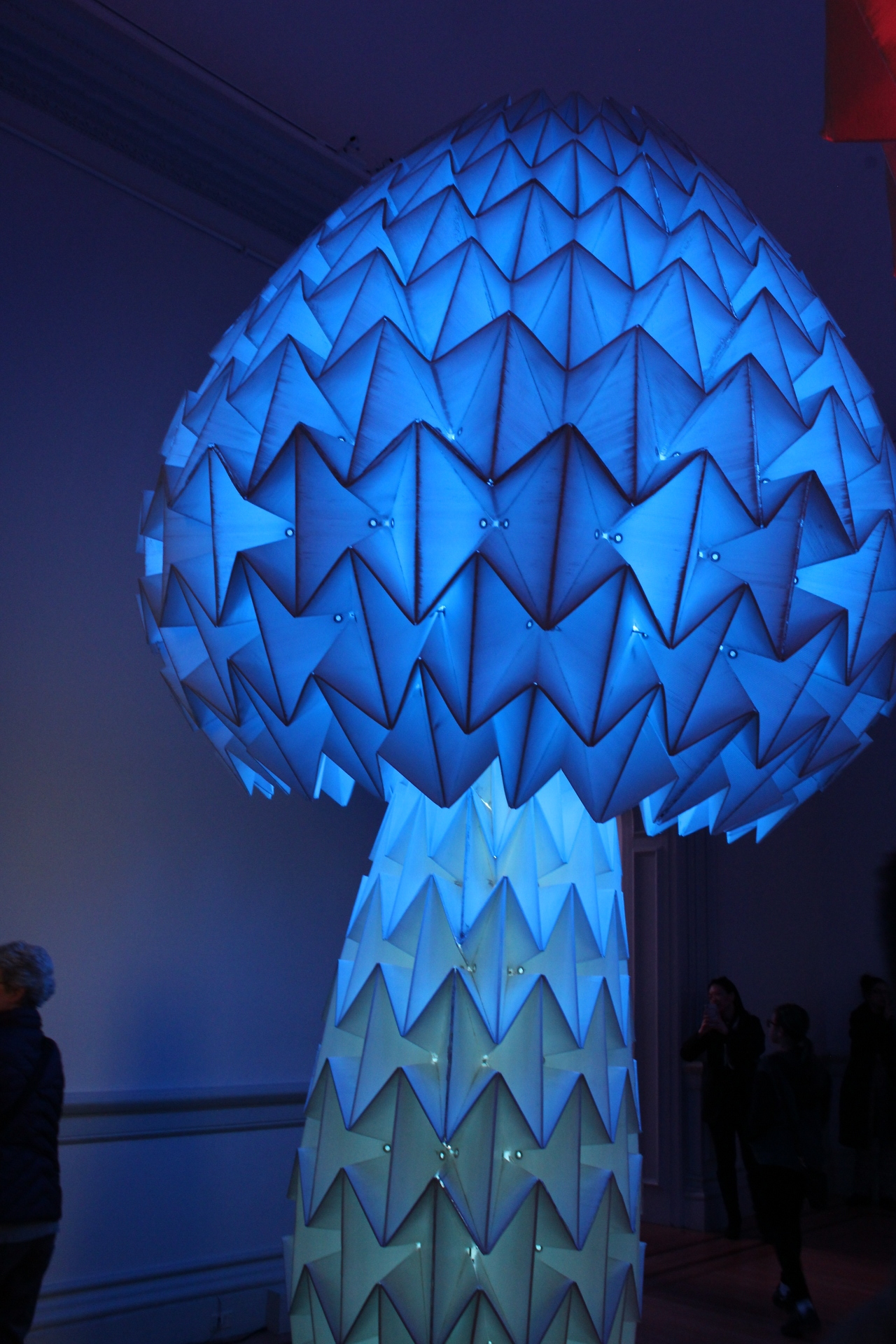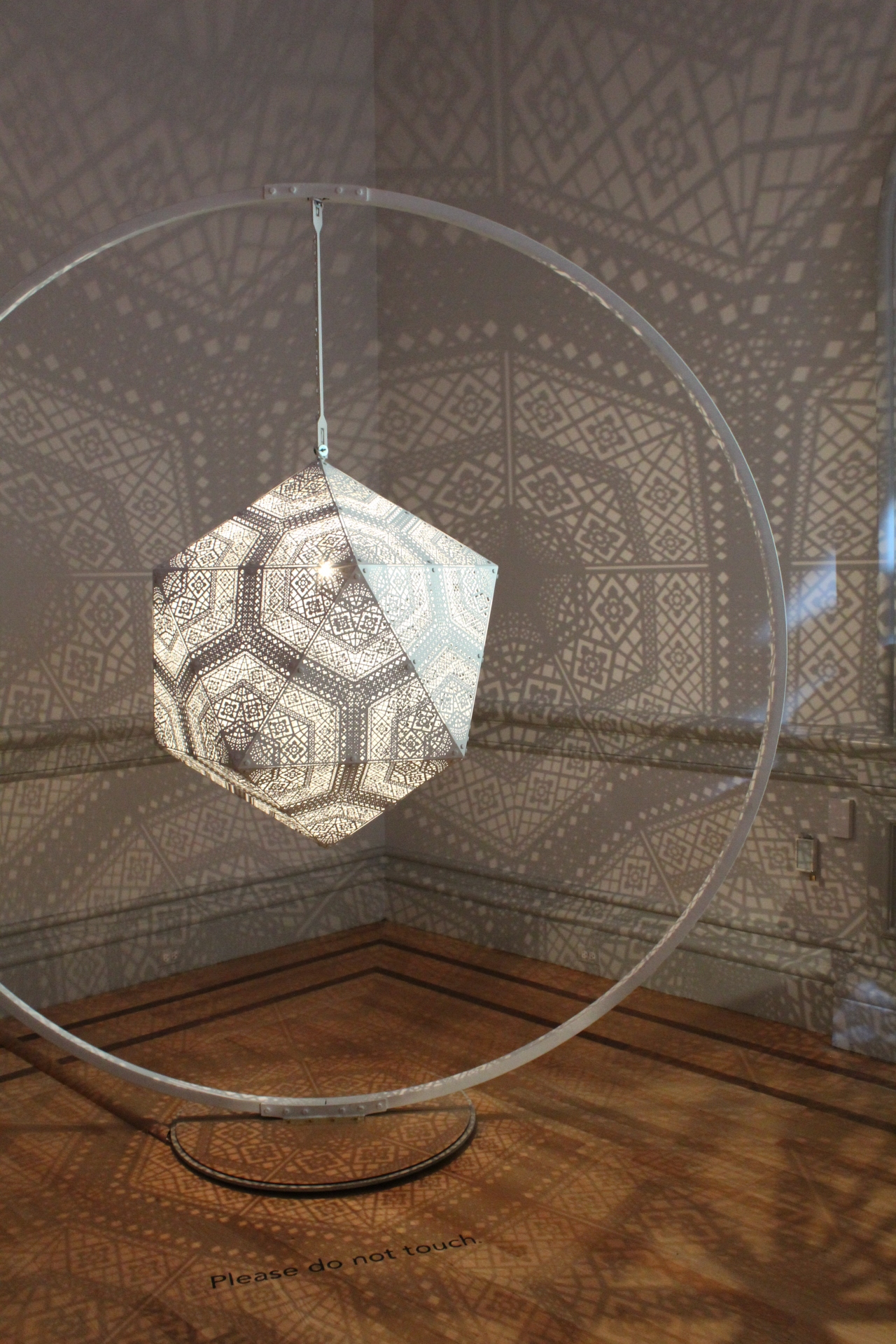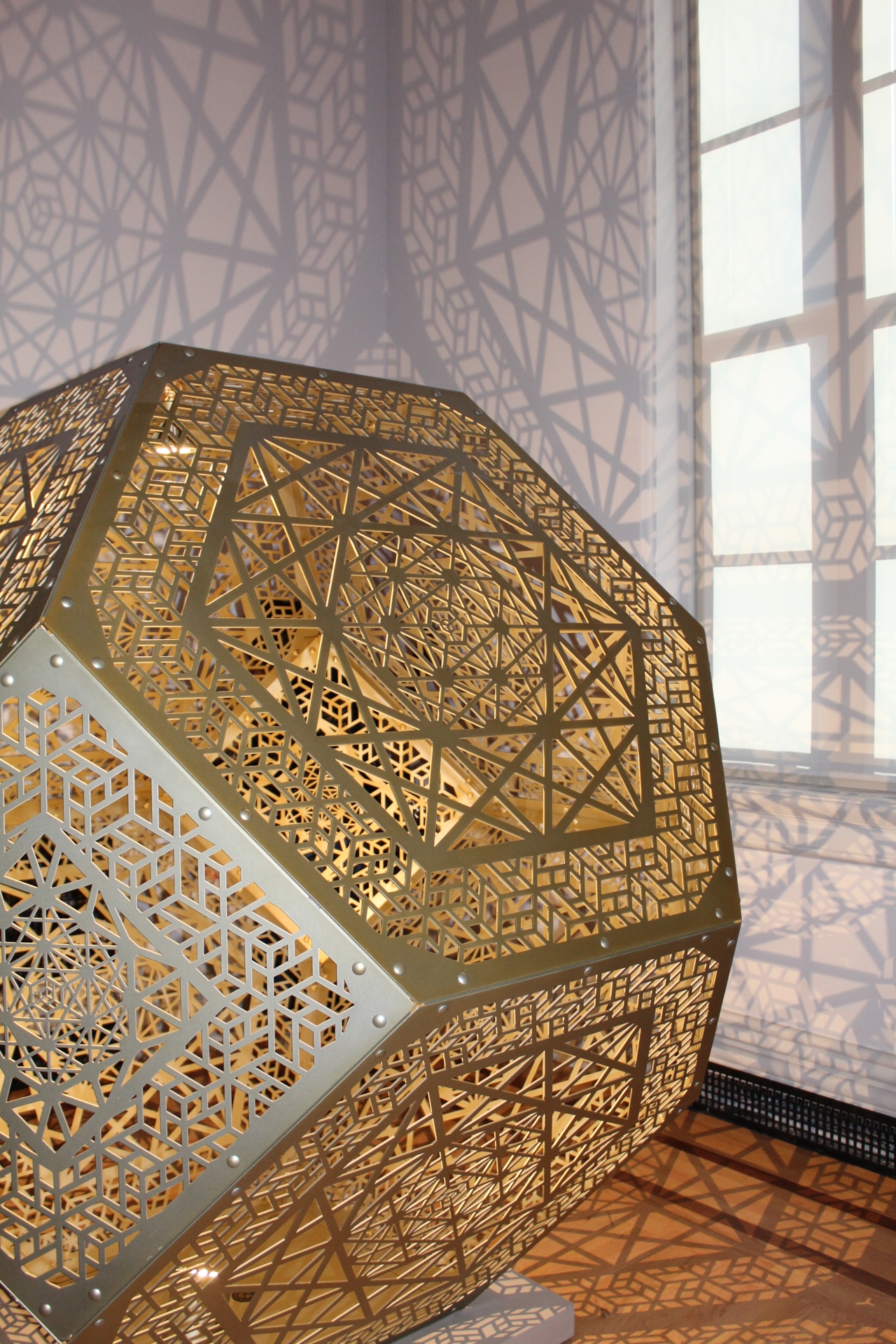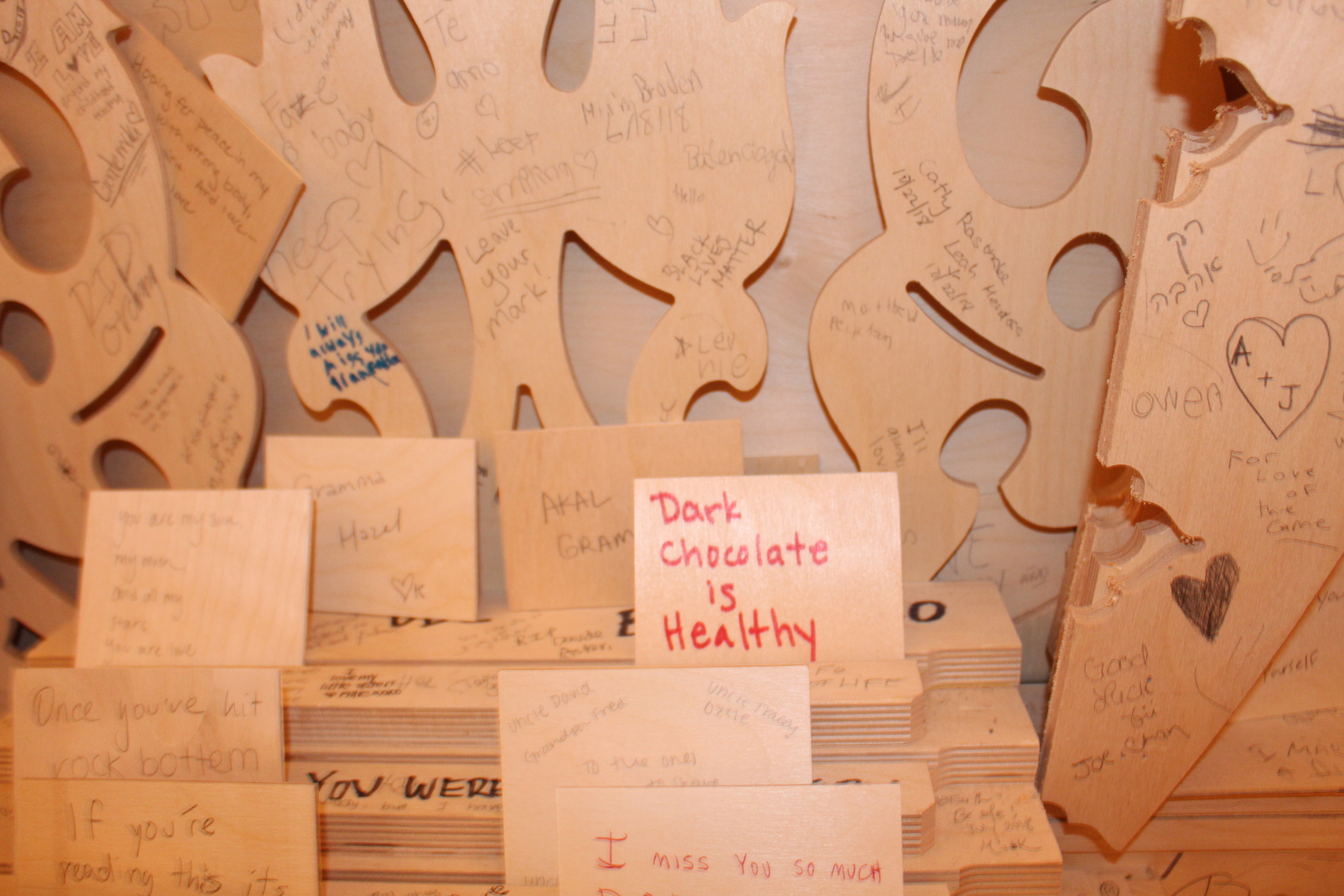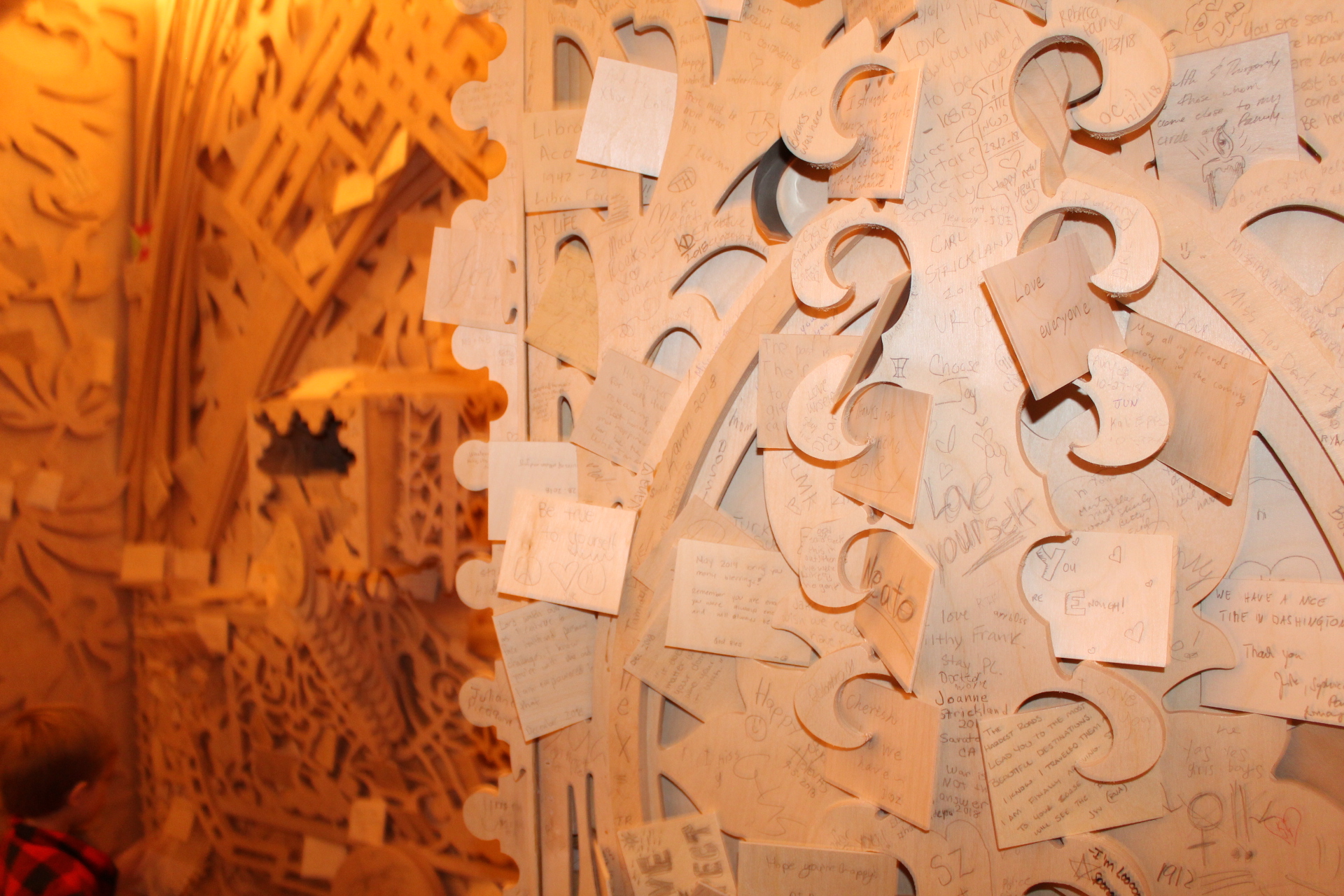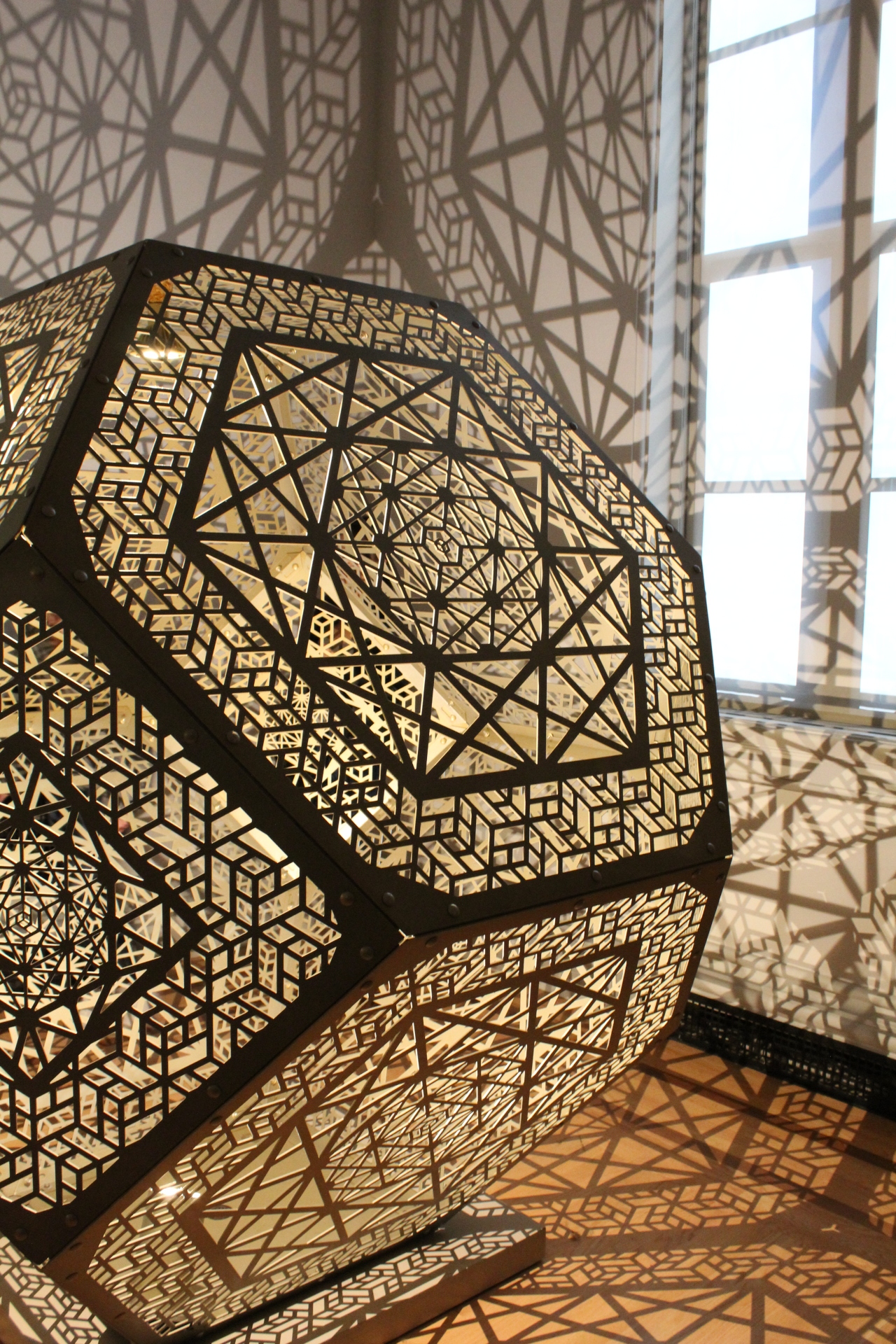 One of my favorite things during traveling is exploring farmer's market and local places to eat. My friend Taylor lived in DC as a traveling nurse and recommended Union Market. We took an uber to Union Market. Our uber driver used to live in Cherry Hill, the town where my husband works. He ran a Chi Chi's restaurant there. Now he is going to open a BBQ place right outside in DC (I think the name will be Smoke Craft BBQ).
Anyway, he dropped us off at Union Market (1309 5th Street NE, Washington, DC) At first, I was unsure of the area. When we got to the building, I loved just the outside. When you walk in there is a restaurant, chic boutique, farmer's market, bars, every type of food you would like, ice cream, bakery, coffee shop, shoe shop, deli, and I am sure I am missing some others.
I first started with a pretty purple (I forget the flavor) kombucha from Craft Kombucha. I was between ramen, Greek, or Ethiopian food. I figured I never get to have Ethiopian food, so I decided to try Gorsha. I got their Marketbowl with berbere chicken since they ran out of fish. It caught my eye with all the veggies and different flavors it had: baby kale, beets, potatoes, red lentils, fermented cucumber, corn salsa, ginger cabbage, topped with parsley yogurt and toasted chickpea sauce. My husband ate a brisket sandwich with corn bread from Sloppy Mama's. He enjoyed it all and I really loved the corn bread. We ate outside at the end of December! How crazy?! The weather was perfect. My husband didn't even bring a jacket all day. What a winning day!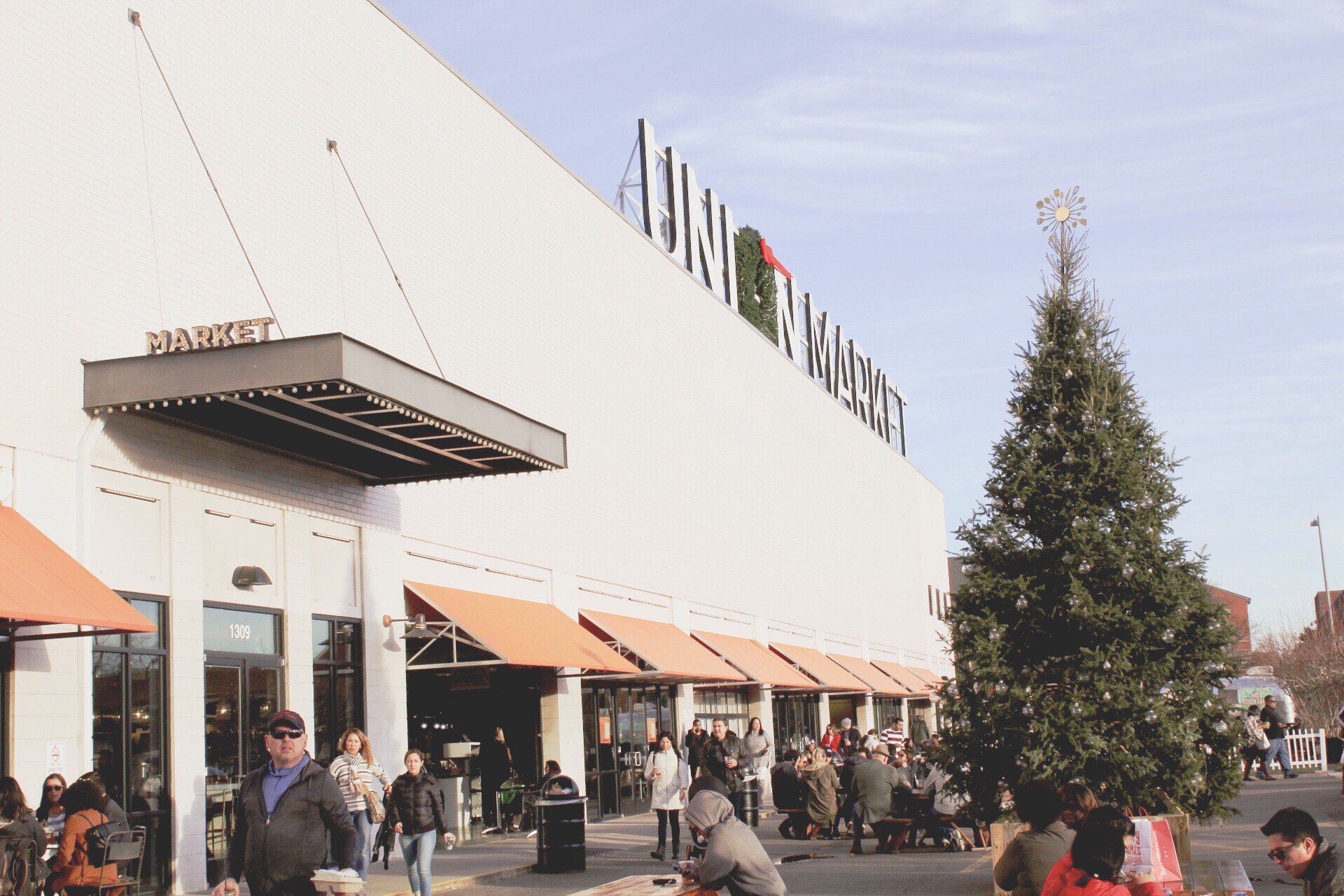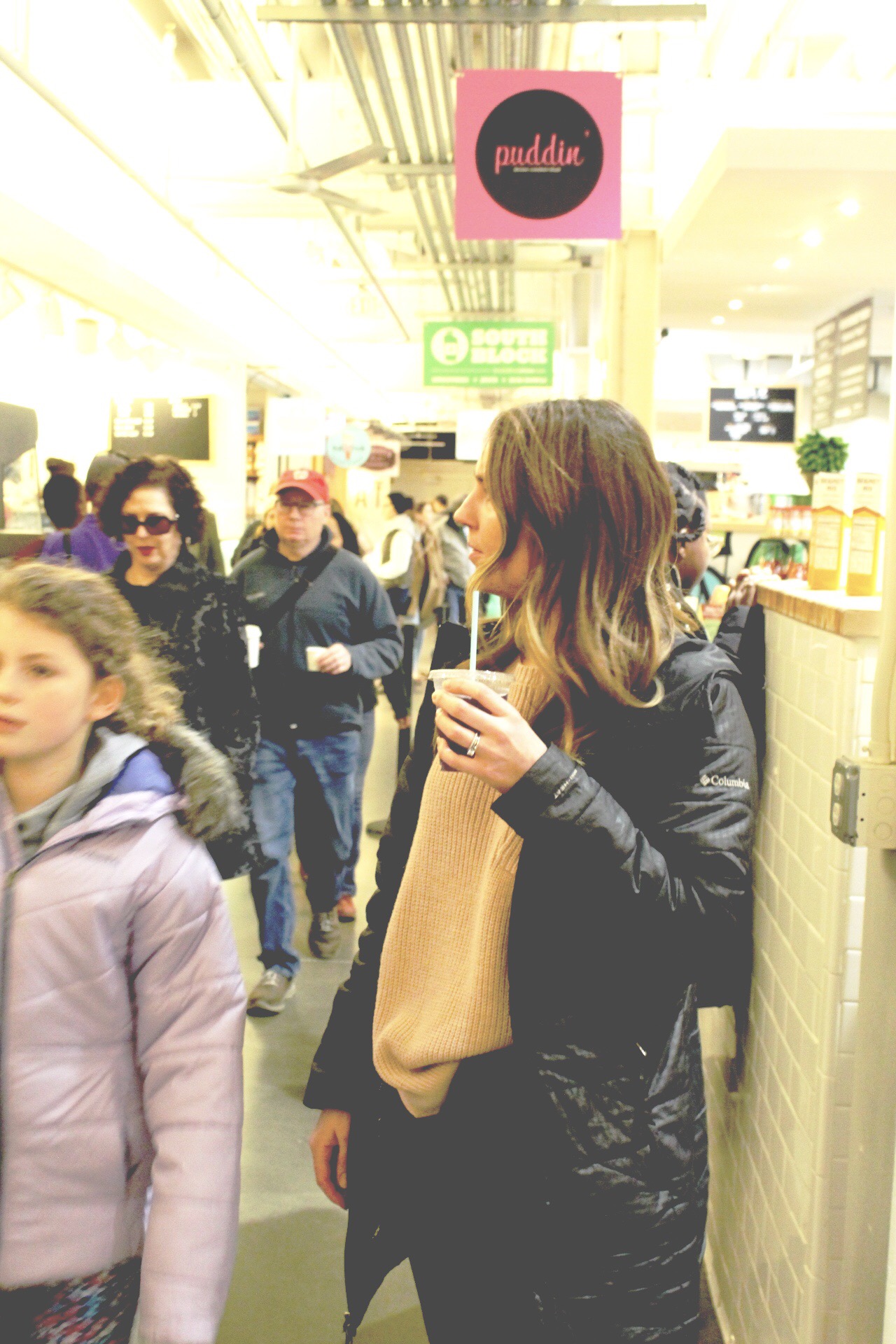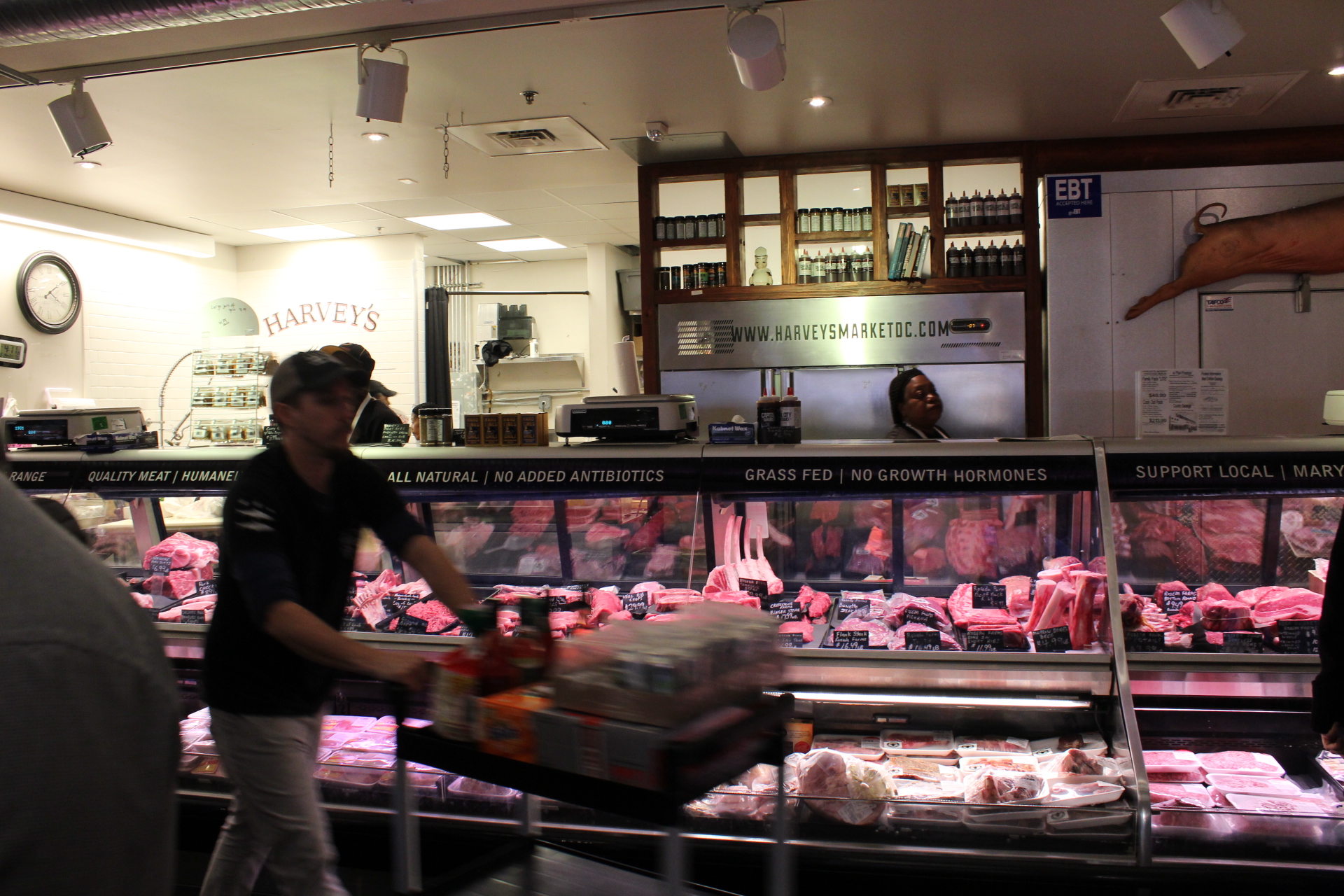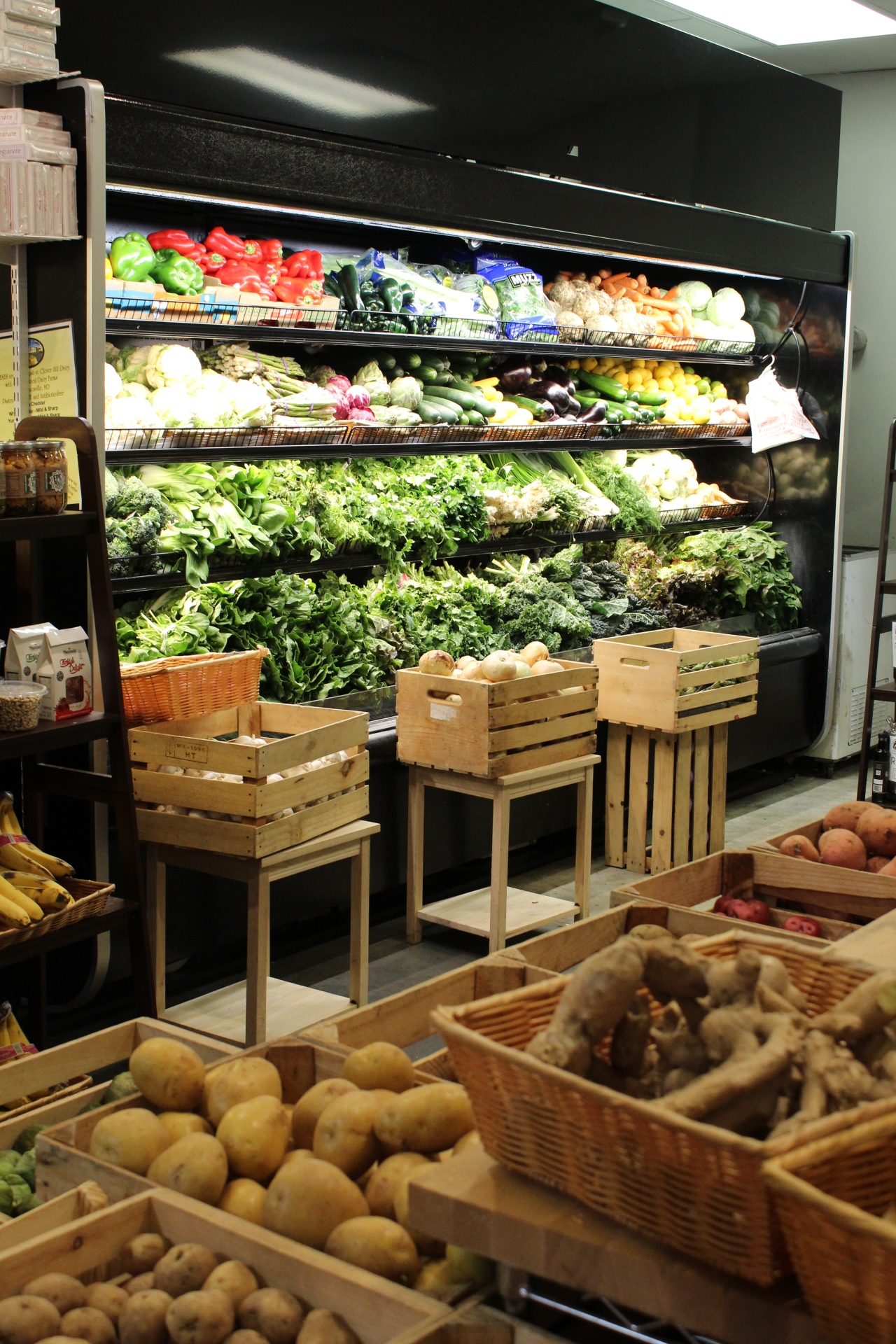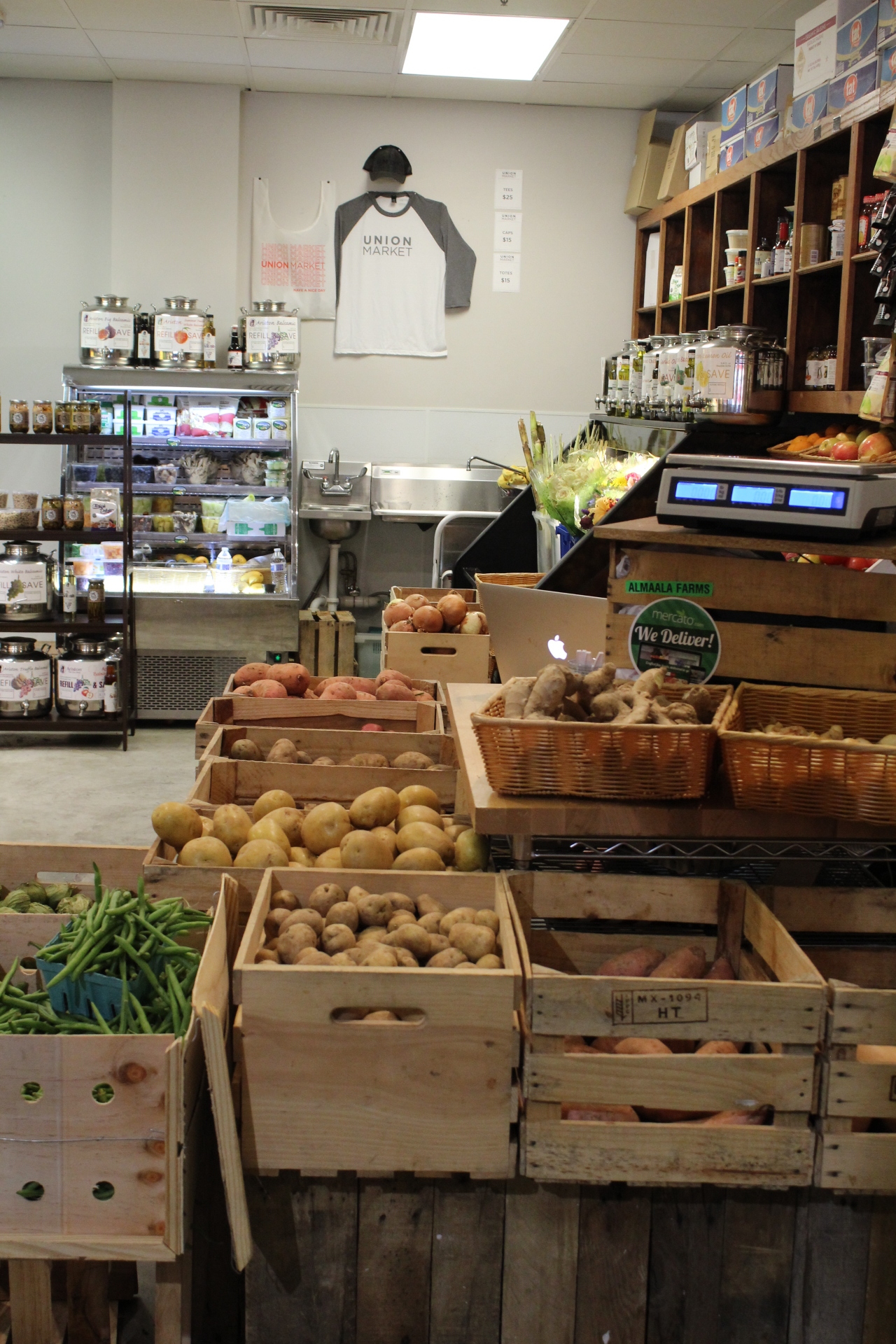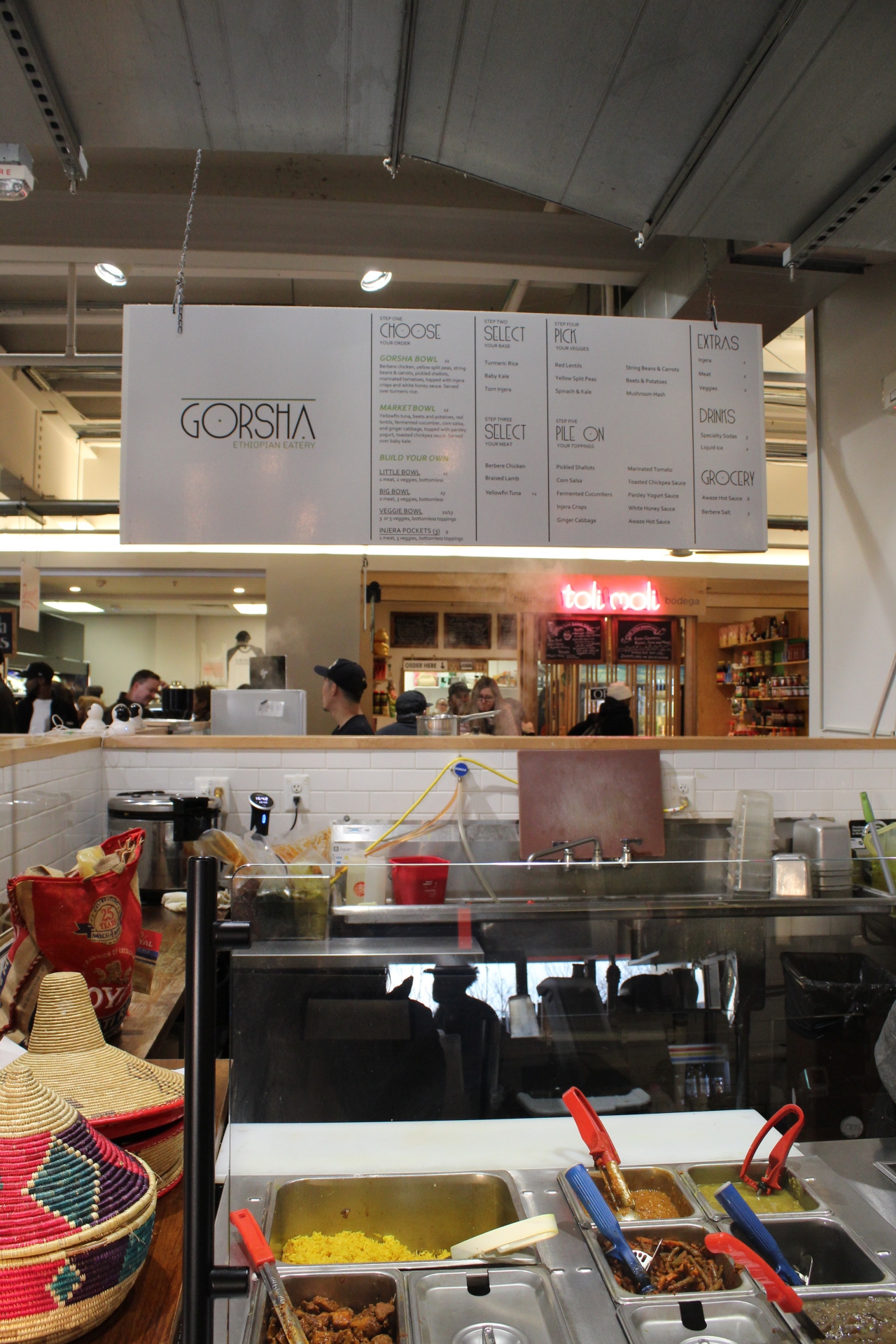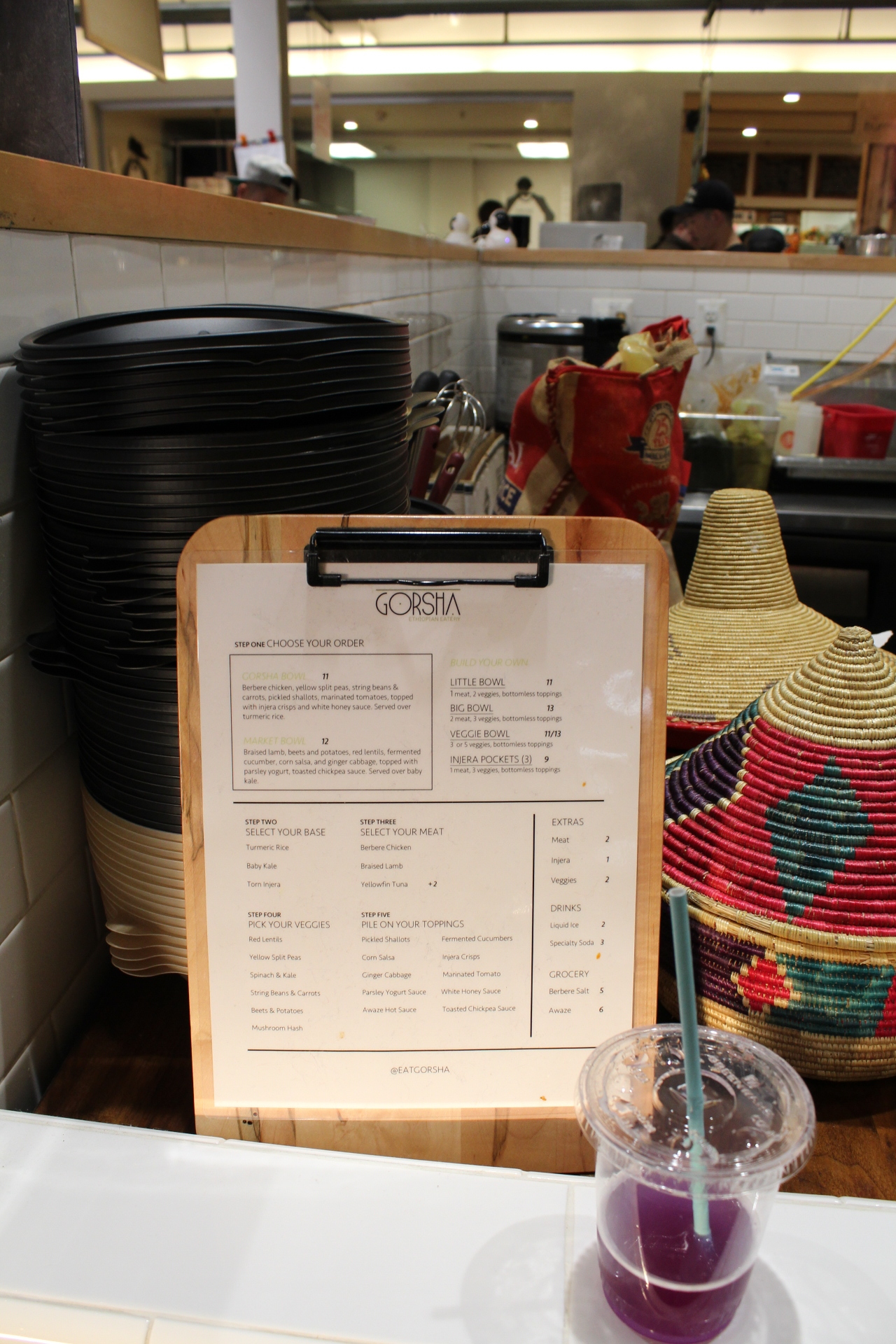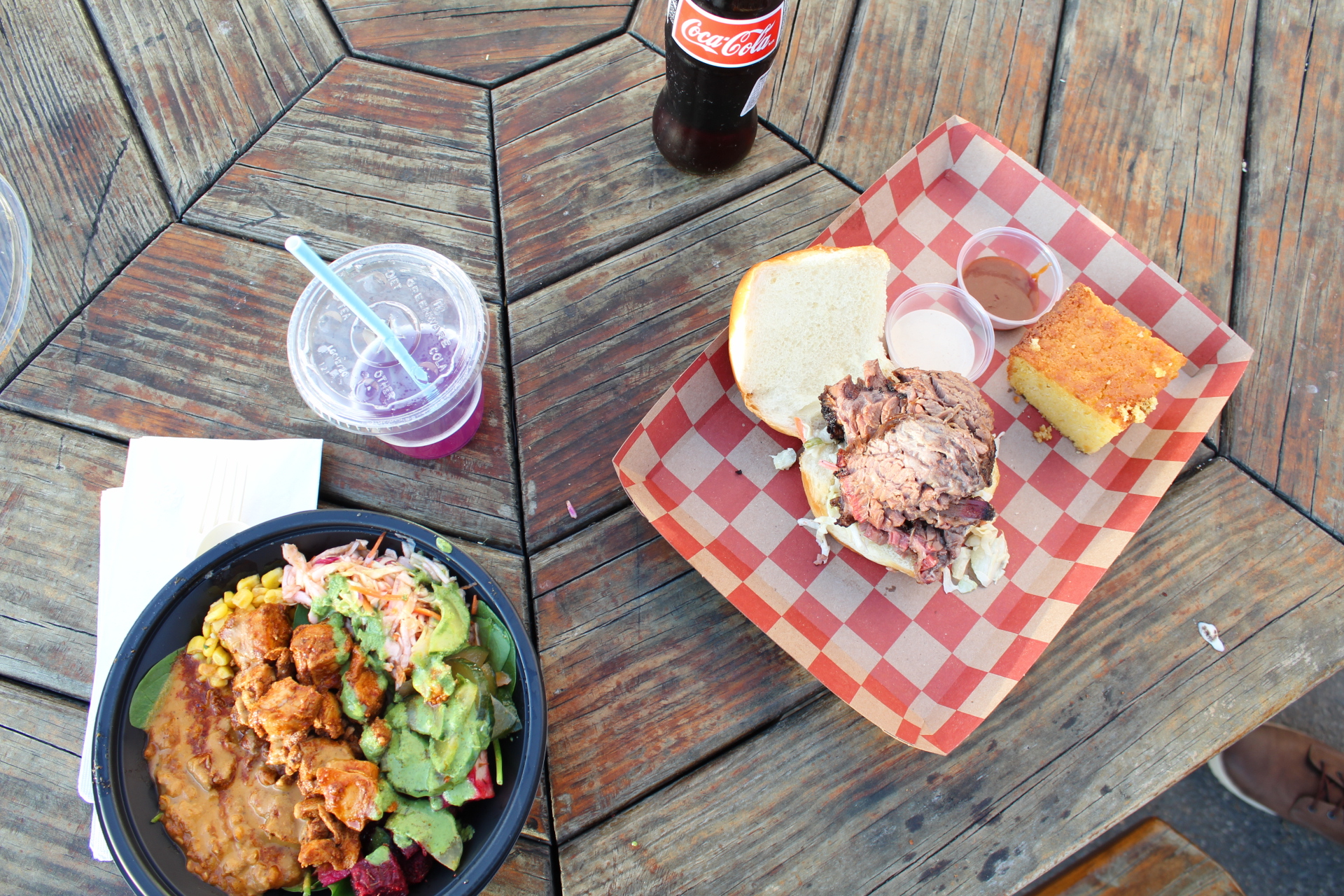 It started to get dark and the area was a little sketchy, so we decided to walk towards the metro. My mouth was on fire from the Ethiopian food and it was starting to get dark. I really wanted some coffee and something sweet. We turned the corner and there was a La Colombe coffee. It is our favorite coffee. I got an oat milk latte and espresso biscotti, it hit the spot! Here is a picture of how excited my husband was, since he was getting cold with the sun going down (he never gets cold)!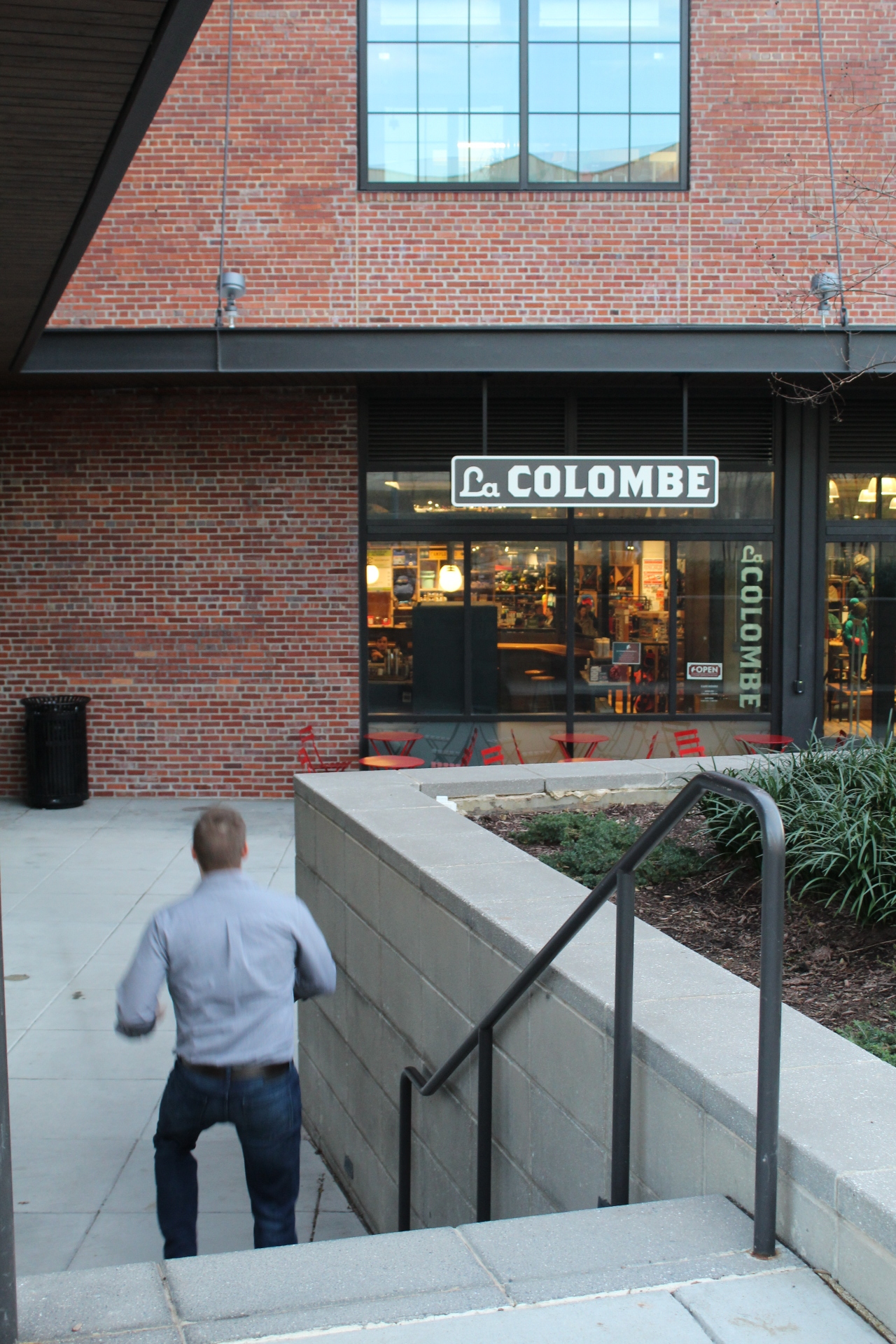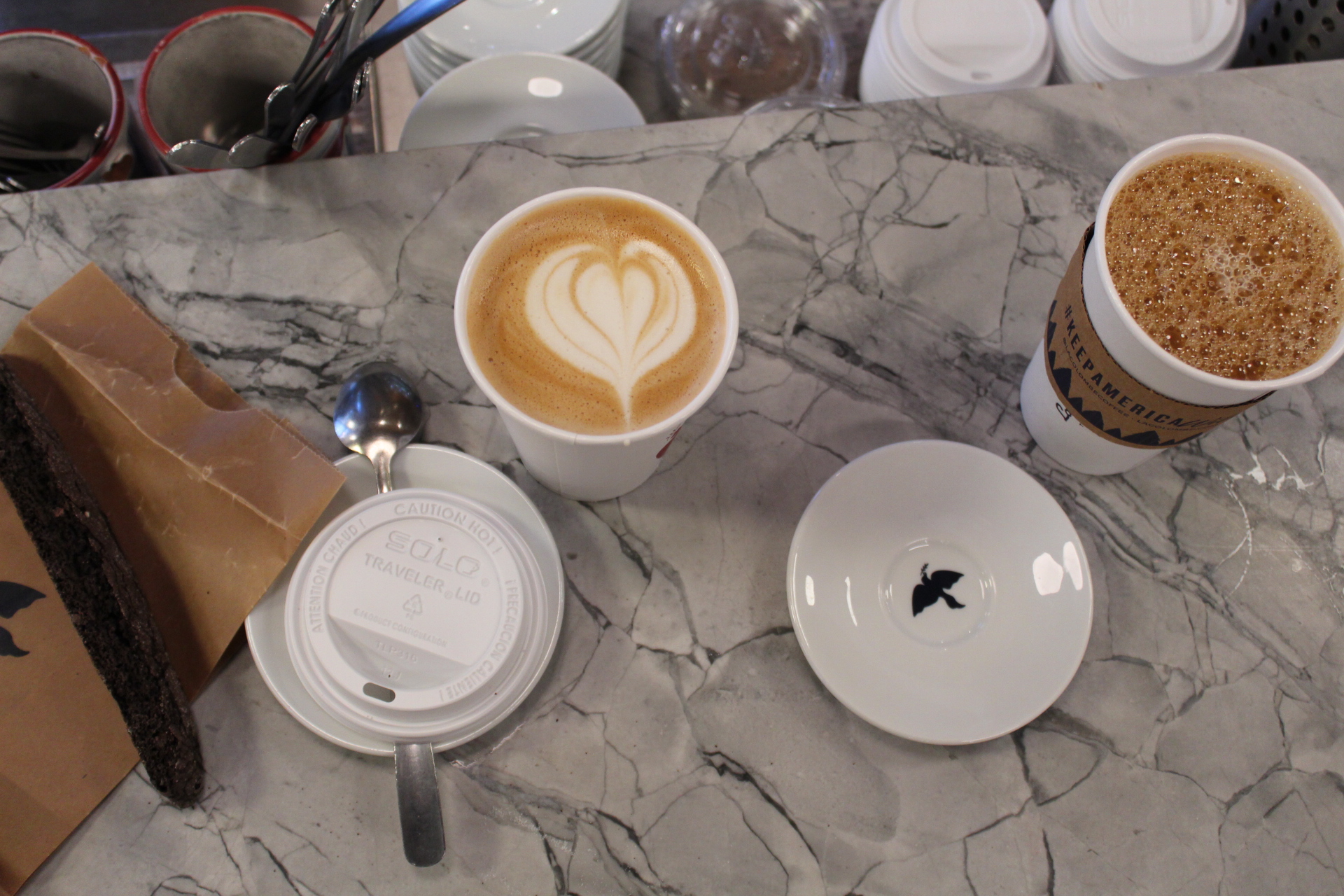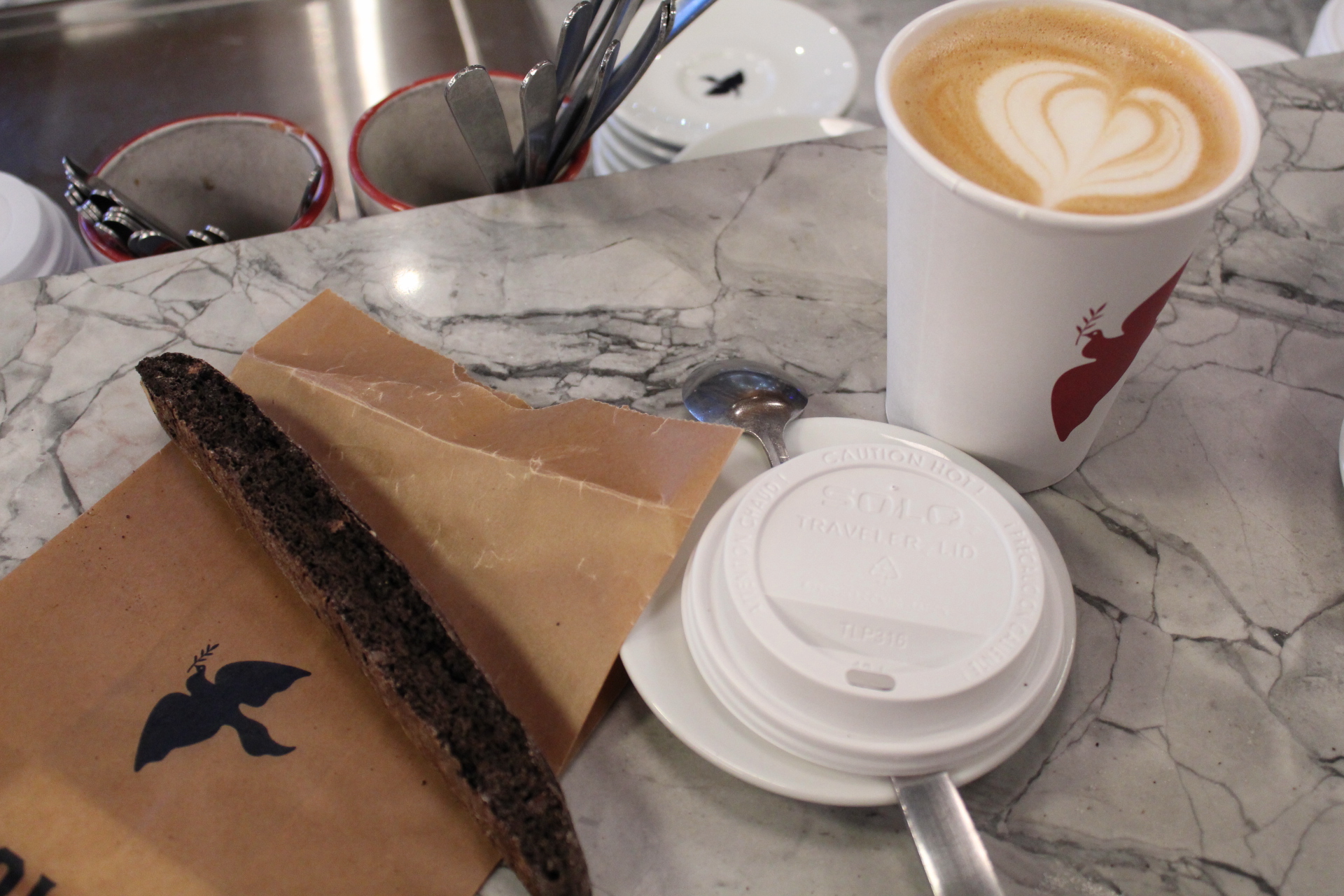 We loved DC and Old Alexandria, we look forward to going back!
If you have any other recommendations, I would love to hear them!