Ahhh my favorite season is here…spring! The season I was born in and got married in. The birds chirping, greenery all over, greenhouses filled, 70 degree weather, flowers blooming, and moods changing. During my nutrition counseling, I focus a lot of time of our mindset. A healthy mindset is an important for healthy relationships, food choices, energy level (leads to physical activity), and love for your own body. Before we get in depth with nutrition, I want to focus on gaining a health mindset.
Now that it is getting nice out, the sun is out longer and I am seeing positive mindset changes. Since I haven't been with my clients for a whole year yet, I am learning how seasons change mindsets. The spring mindset is such a positive one that I am so happy it is here for my clients. My goal for my clients is to not get into a "winter" mindset next year.
"Winter" mindsets examples: depression, sleep is the only activity, weight gain, no energy, unsteady relationships, and no motivation.

some reasons: low vitamin D, sun goes down early, cold weather, holiday stress (financial as well), not meeting "New Years Resolutions"

"Spring" mindsets examples: coming in with a glow, smiling, increase energy, outdoor activities, anticipation for "summer bodies", more physical activity

some reasons: sun is out when they are done work, kids are in outdoor sports
When it comes to food, spring food is more refreshing, local produce starts, comfort winter food starts to go away, and the grills are brought out. Easter is this weekend coming up and I always think about carrot cake and coconut for some reason. To help increase Spring energy, I created lemon coconut energy balls that are easy to pack when you are on the go from kiddies sports or to your next activity. Dates are used for sweetness and binding, almonds are used for protein and to help bind it, added hemp and chia seeds for an extra fiber/protein/nutritional addition, and obviously lemon and coconut for flavoring.
---
Coconut Lemon Energy Balls
Makes 18 balls
Directions:
In a food processor, chop almonds (not fully into a flour, keep some chunks—look below at pics).

Add remaining ingredients (except coconut used for coating).

Blend until everything is mixed.

Form 18 balls and roll in coconut to coat.

Enjoy as a dessert, snack on the go, or a burst of spring in your mouth!
Ingredients:
1 cup raw almonds

1 cup medjool dates, pits removed (about 9 dates)

lemon juice from 1 lemon

zest from 1 lemon

sprinkle of salt

1 tbsp hemp seeds (optional)

1 tbsp chia seeds (optional)

1/4 unsweetened coconut

1/2 cup coconut for coating

unsweetened and/or sweetened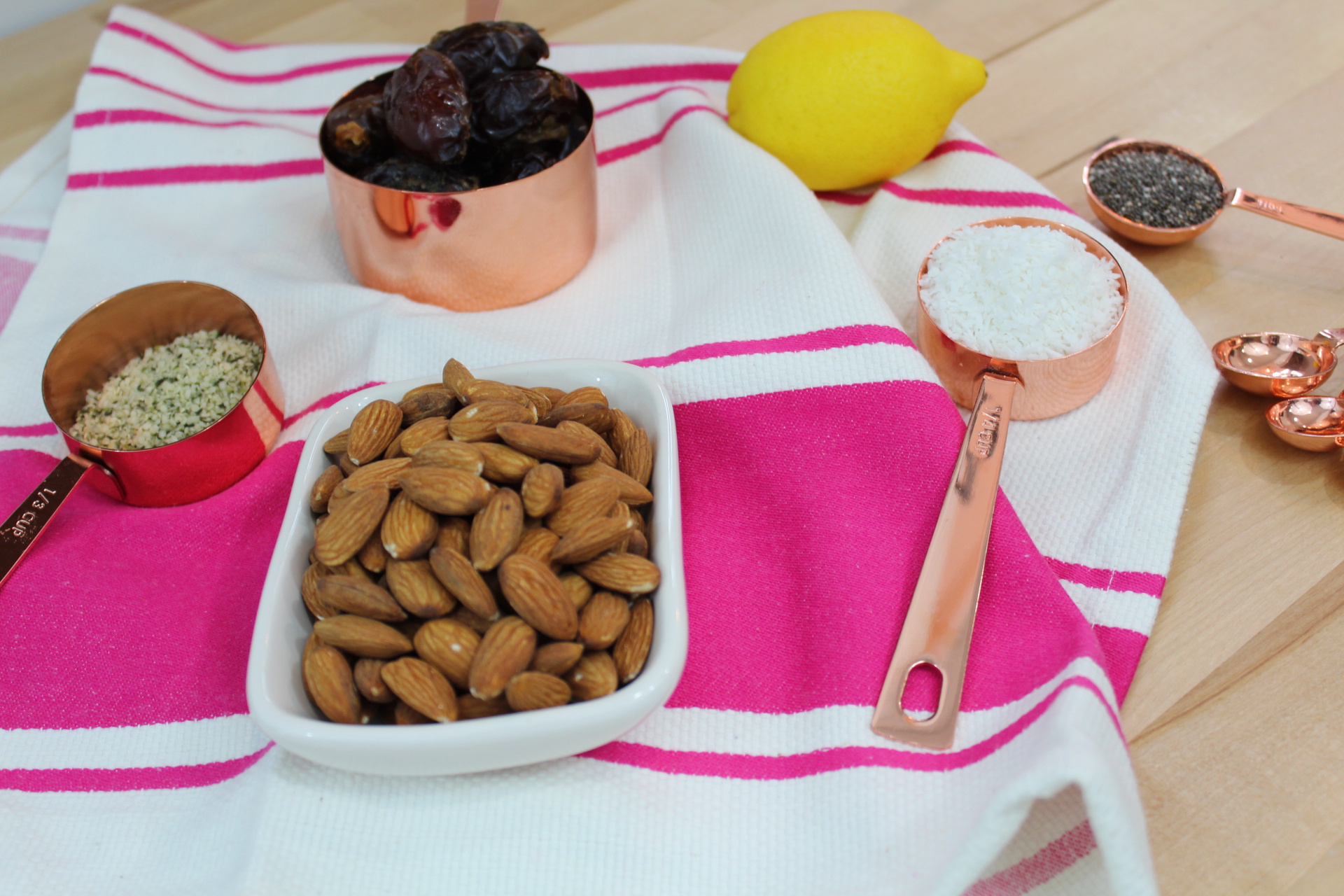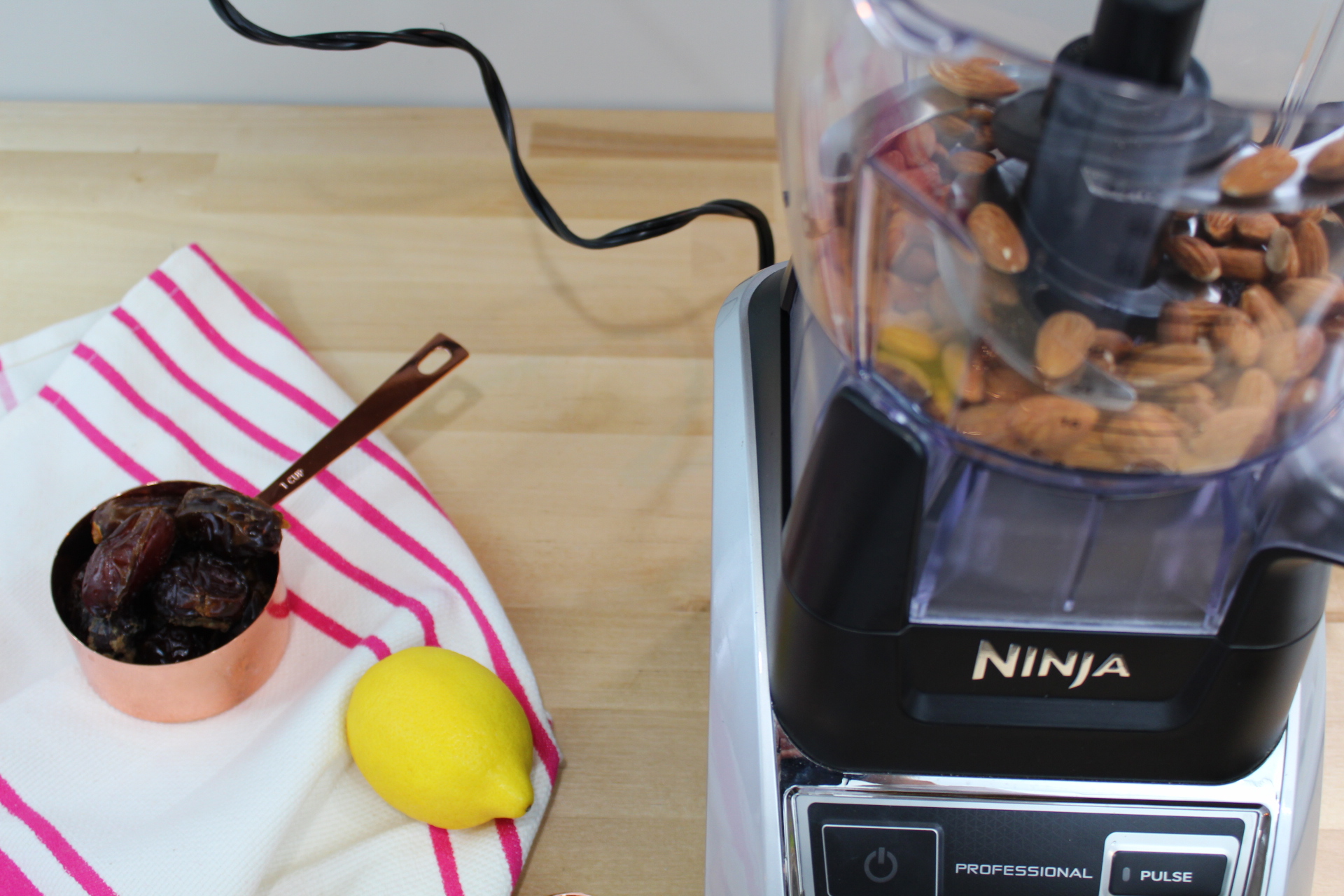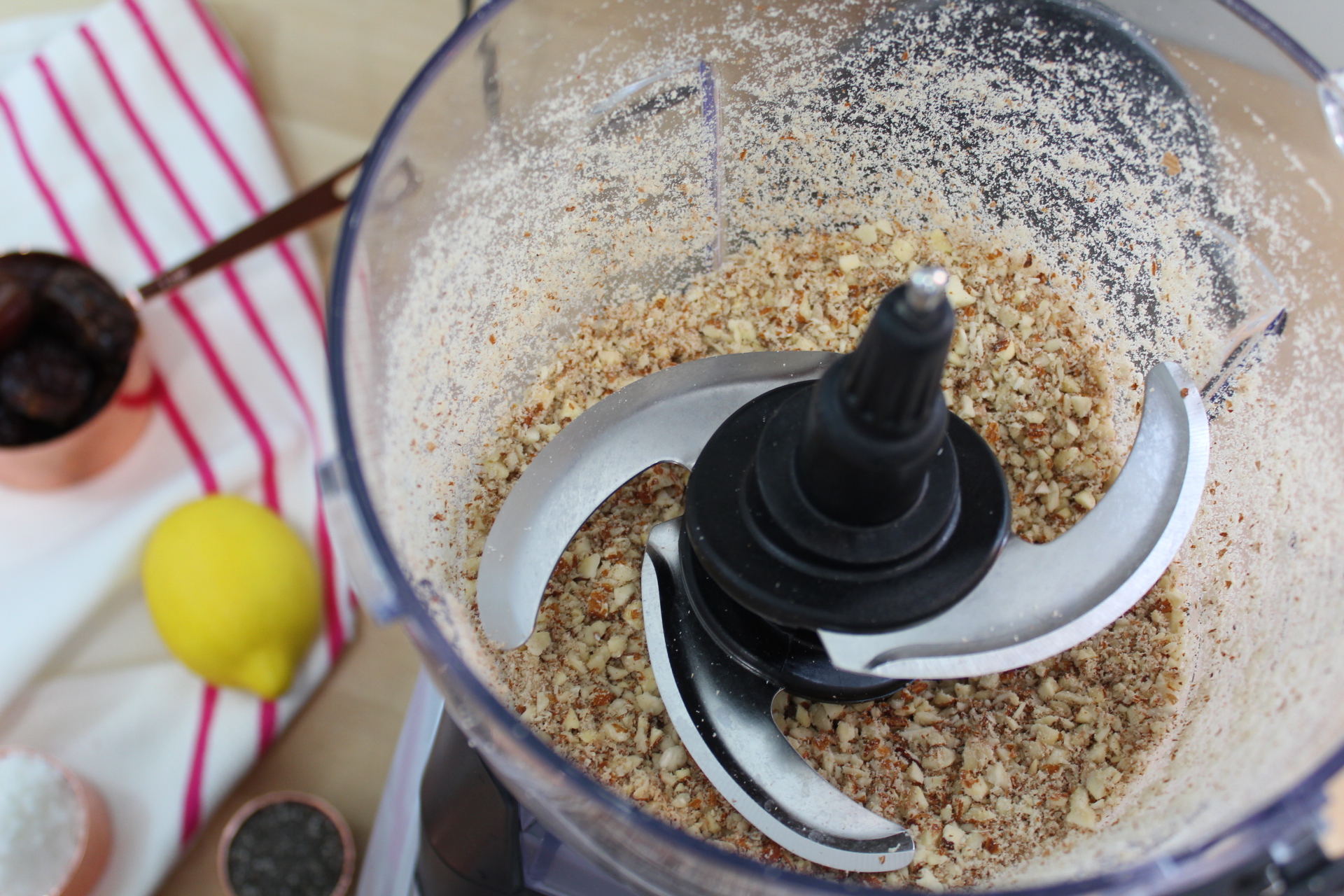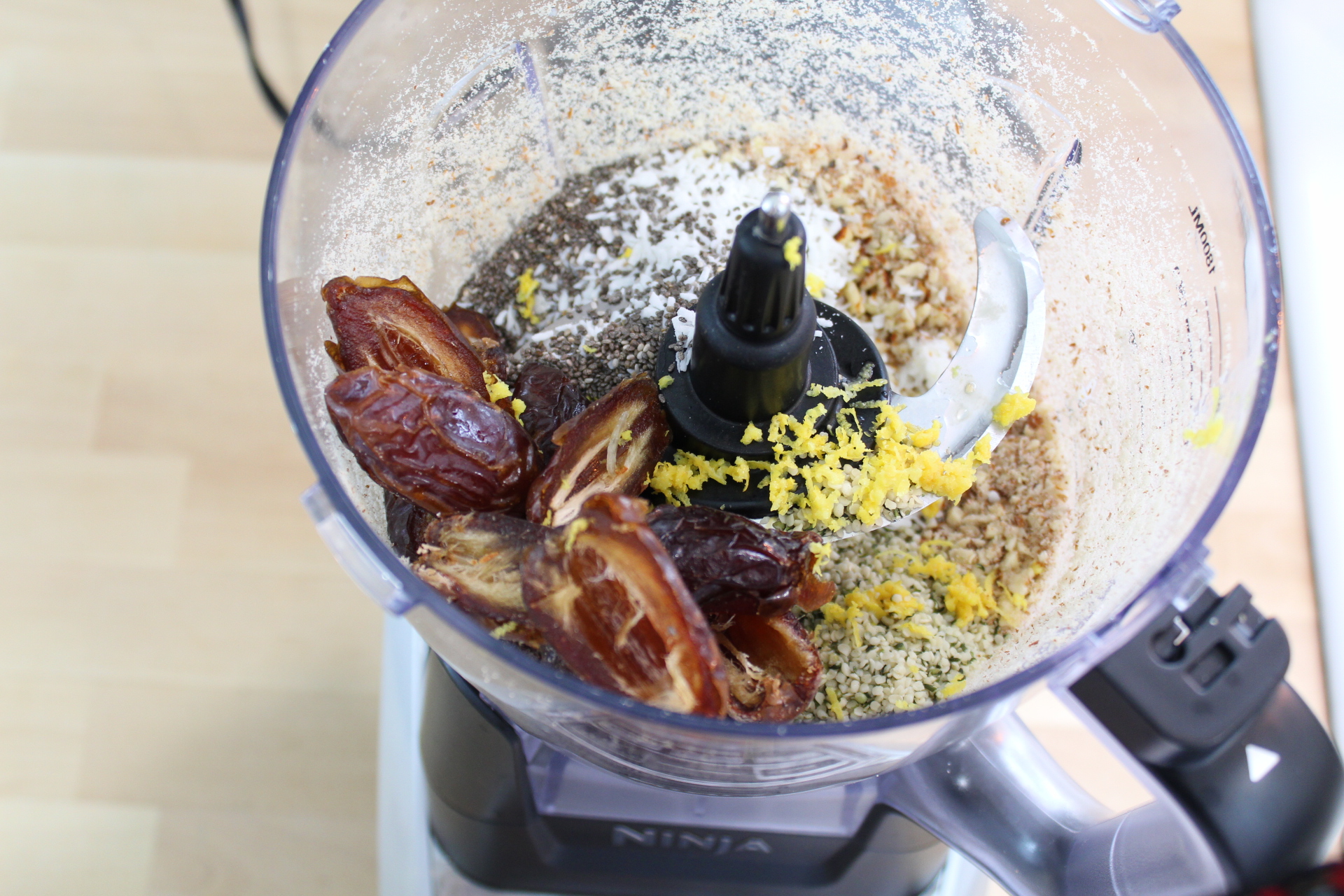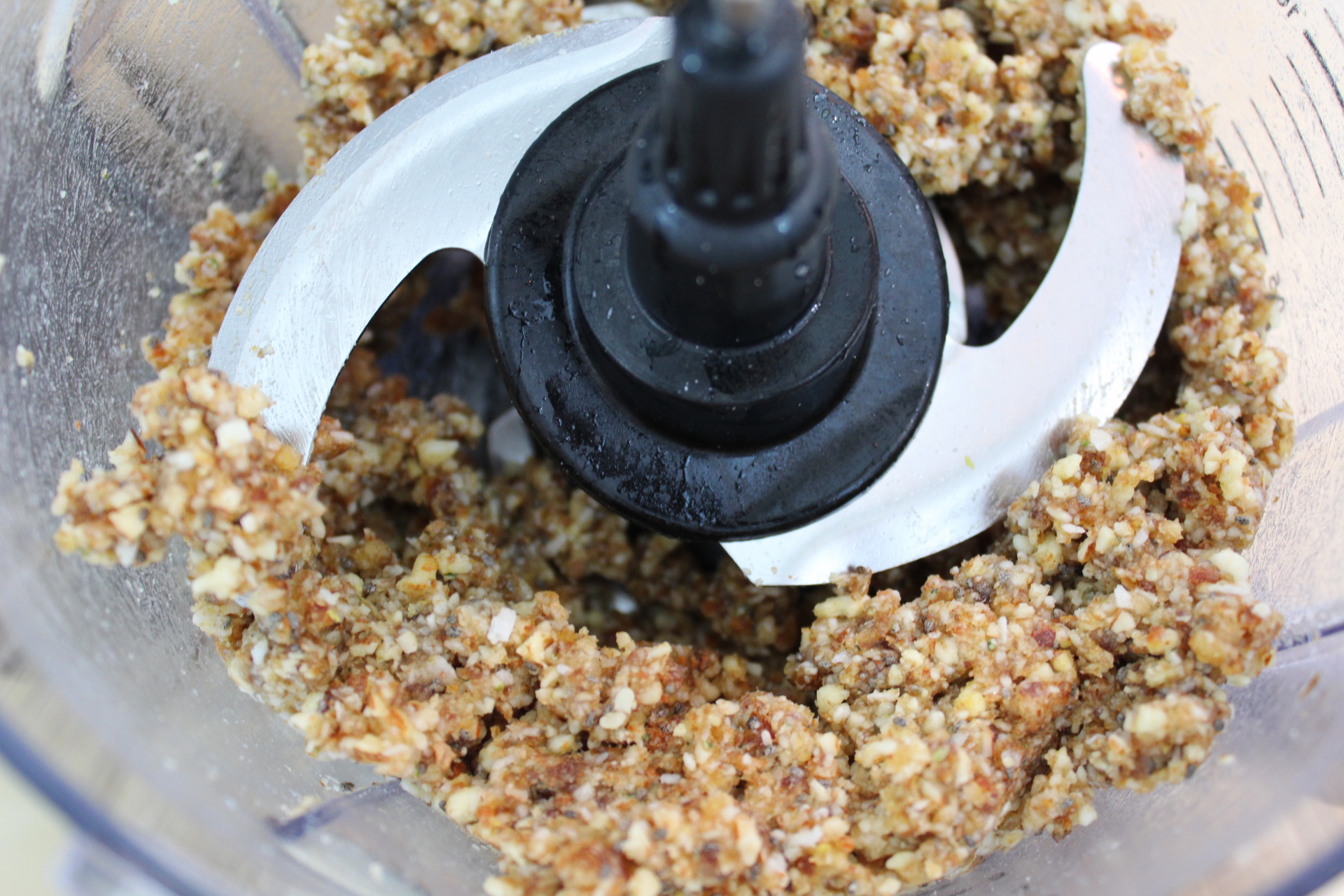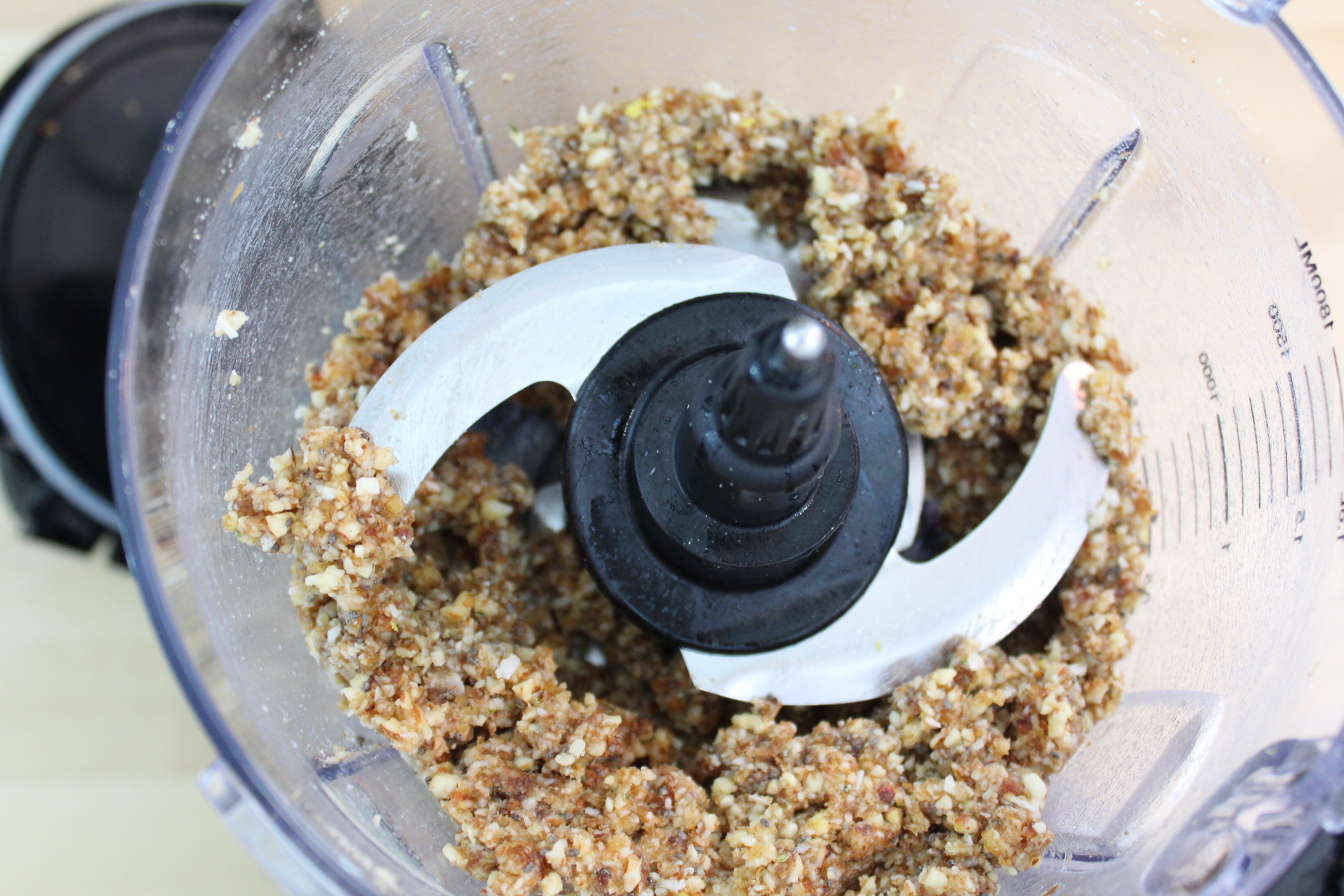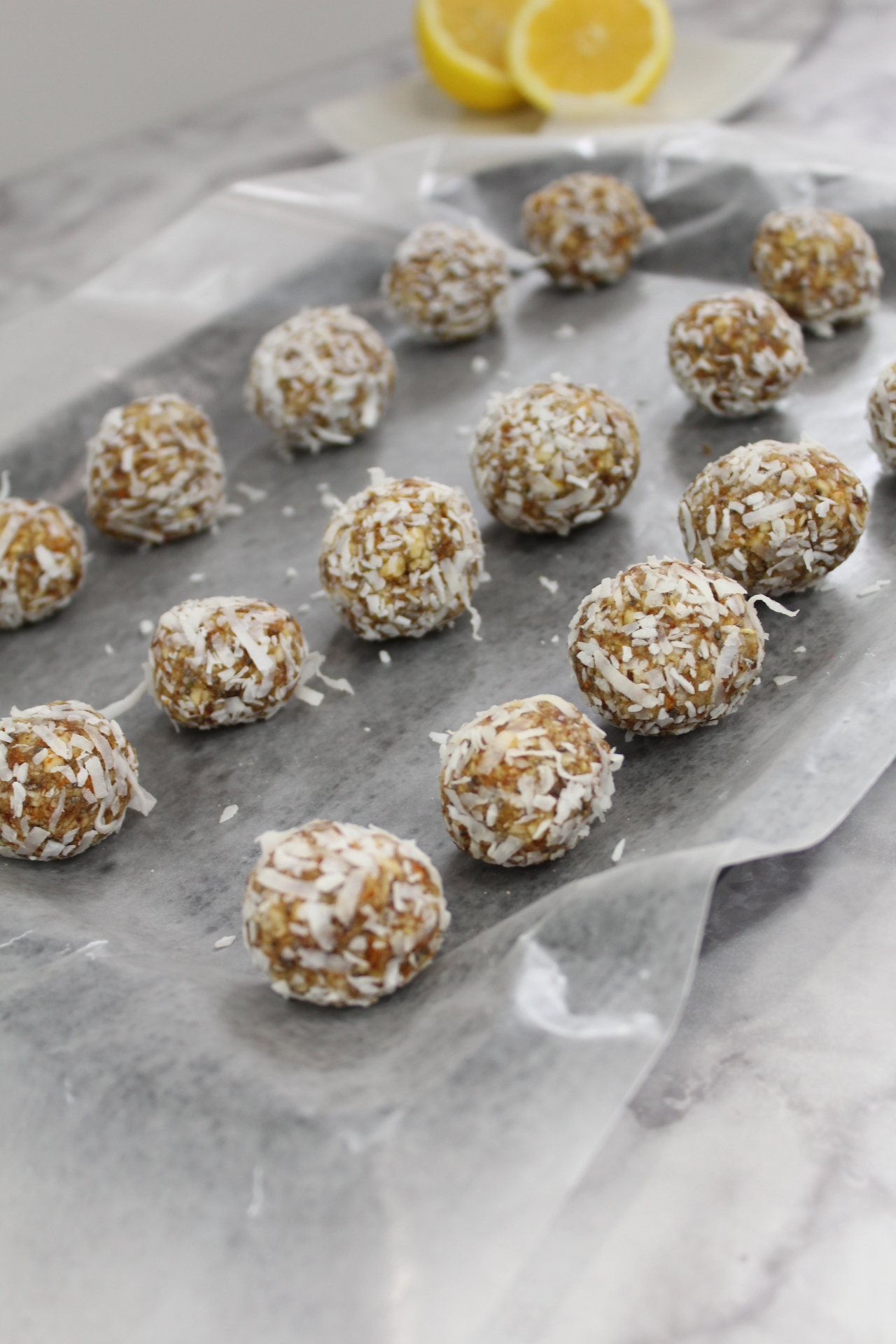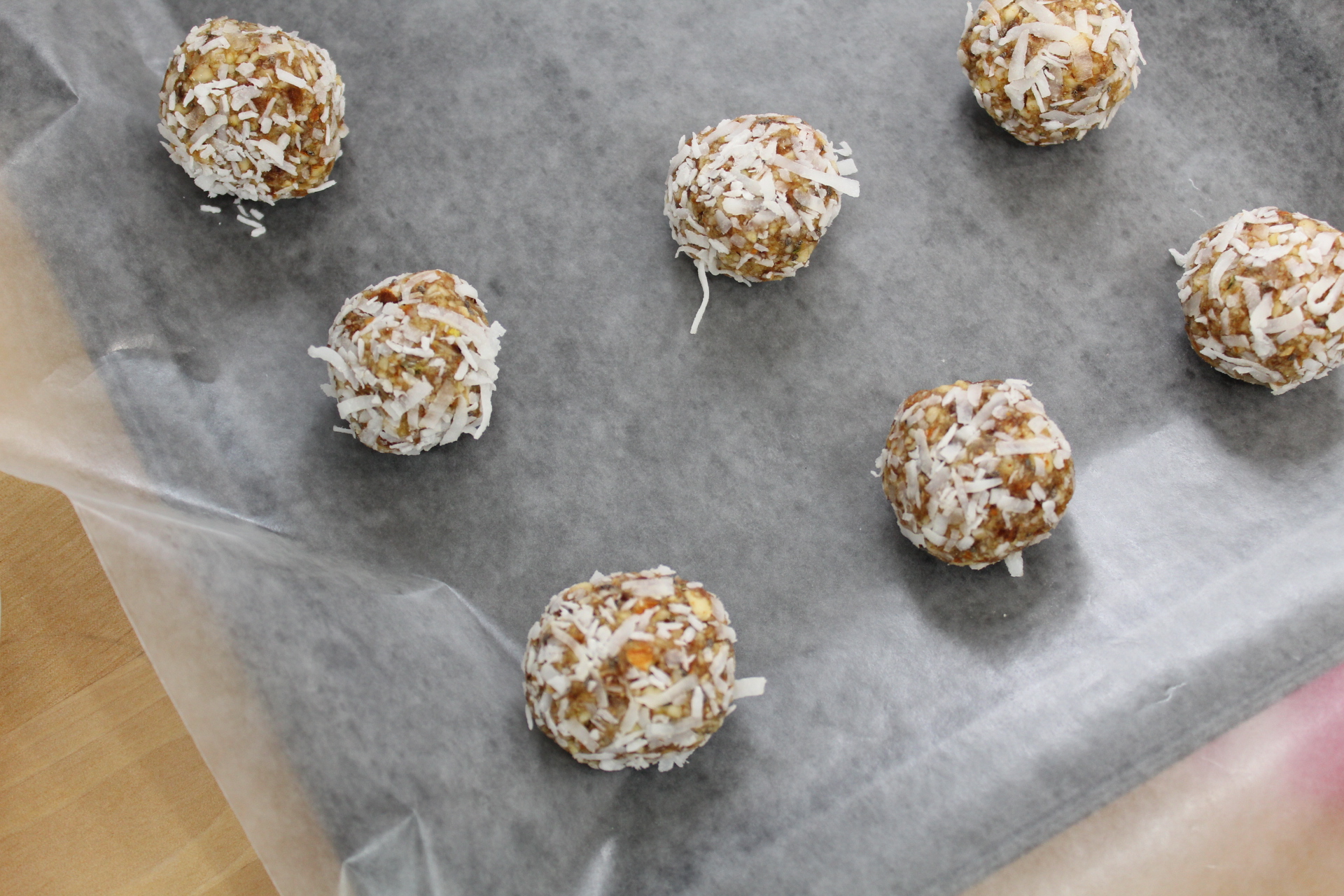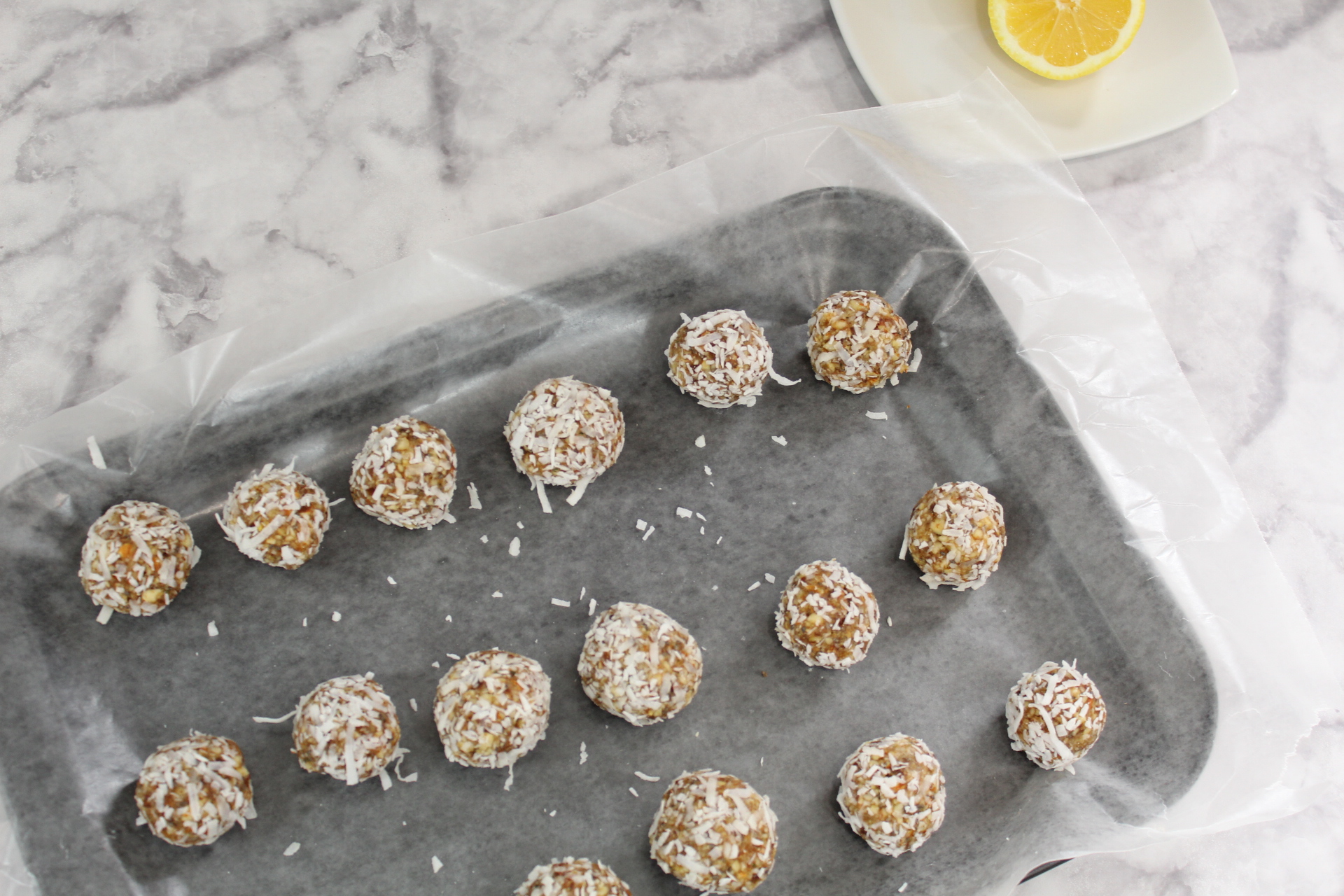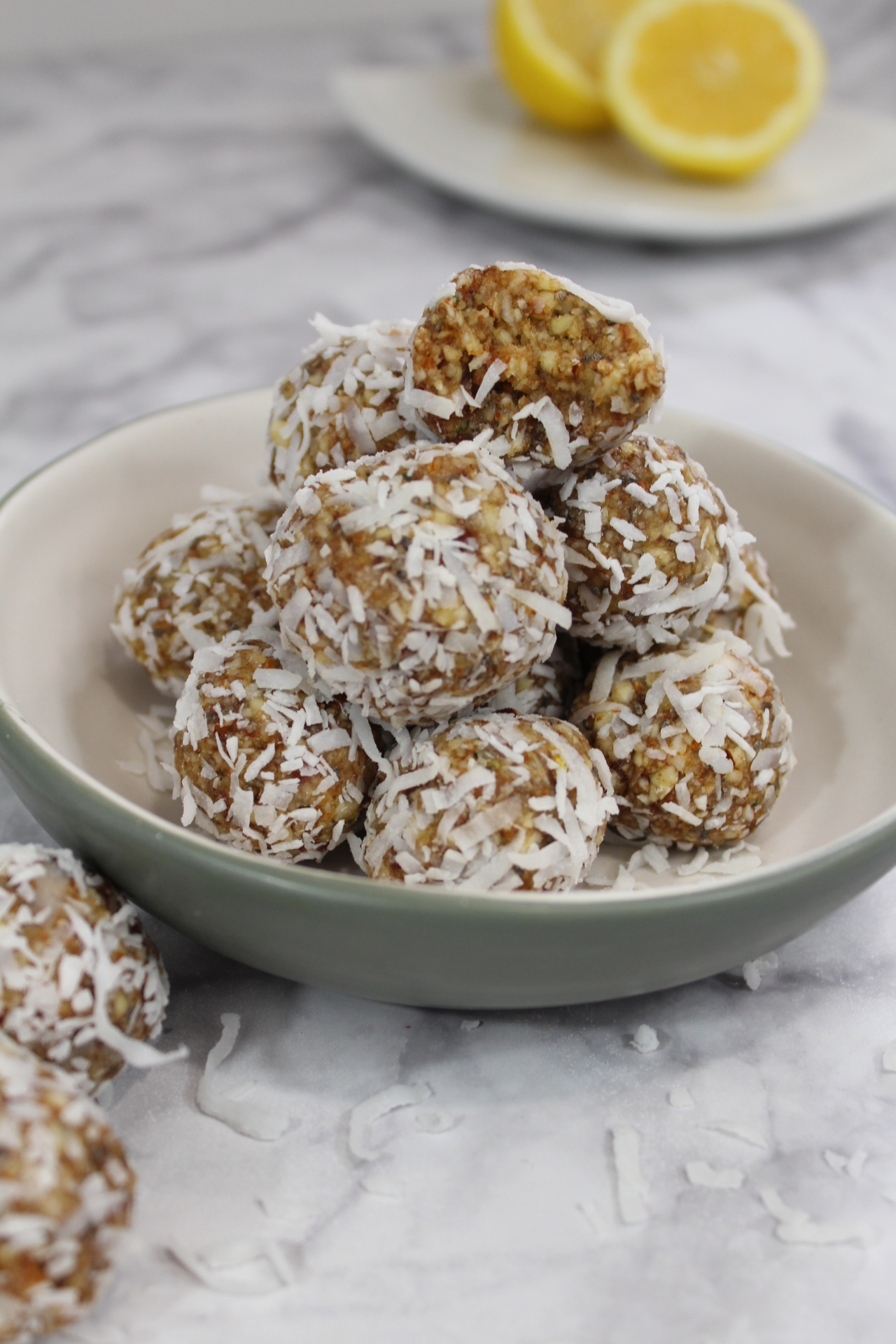 ---
As you go into this spring week, I just shared this quote on my Instagram story and I think it is a great reminder as we reach our goals. It is also perfect for spring since it is the rainy season where I live:
"Accept both compliments & criticism, it takes both sun & rain for a flower to grow!"