I am in shock how fast Christmas got here. My son is two and a half months and I go back to work January 2! Luckily I am going back to 4 days a week, making that an extra day to spend with Bryce. We have had a busy Christmas season so far. Bryce's first Christmas has been filled with events to get us in the spirit:
Started with DiDonato's for their light show, bowling, and mini golf with my husband's family.
Terrain Garden Cafe for lunch before checking out the lights at Longwood Gardens.
Longwood Gardens getting our exercise in while seeing the lights.
Creamy Acres for their light show with some friends.
Duffield's Farm second Christmas Festival where I decorated and hosted it at my family's farm with Santa, Mrs. Clause, gingerbread cookie decorating, hayride, craft vendors, hot chocolate, and more. It was a beautiful day, I sure was exhausted.
Peddler's Village the day after the Christmas Festival.
Our Crew's Christmas Party (I made the candy cane caprese board for it—see below)
West Chester for a Christmas wedding weekend
This week we are trying to go to Smithville or Philly (Depending on weather)
This weekend my church's Christmas services start—come on out to True North!
Some days we are exhausted, but I love this time of year and want to take advantage of being on maternity leave! I am so busy with exploring places that I am slacking in the Christmas gift buying and getting prepared for the day itself. If you are busy but want to bring something cute to a party check out these ideas below to be a hit at your party!
Make sure you keep your health in mind this holiday season. You can still live a healthy lifestyle while not depriving yourself this season with these tips:
Eat something small before going so you aren't starving
Have a small portion of a higher calorie/fat/sugar/salt item— try taking 2-3 bites to satisfy those taste buds
Use a smaller plate (try not to go back for seconds)
Fill your plate correctly:

1st: veggies
2nd: fruit
3rd: protein
4th: starch
5th: sweets

Skip the items you can get anytime of the year and enjoy the items you only get during the holidays (my fav are the cinnamon buns at brunch)
Stay active with the fam or do a quick 30 minute workout in the morning
Bring the healthier dish
Be nice to yourself with positive self talk. Eating healthy then beating yourself up will do worse on your body than those cookies!
Enjoy your time with the people you love!
---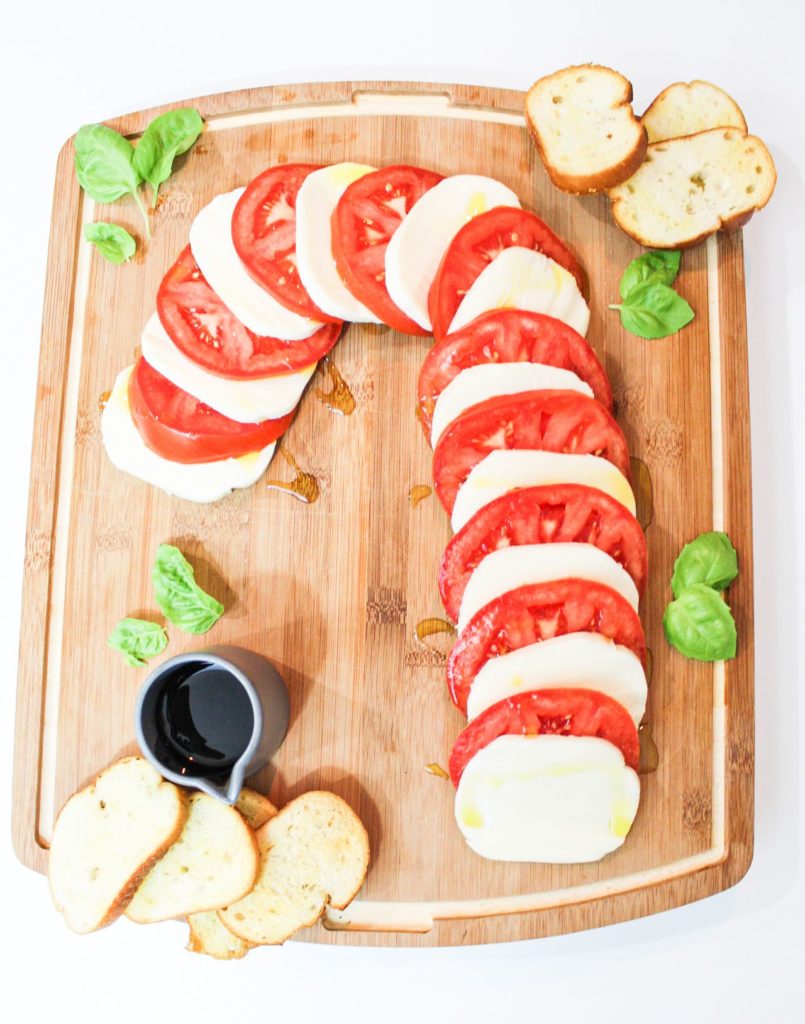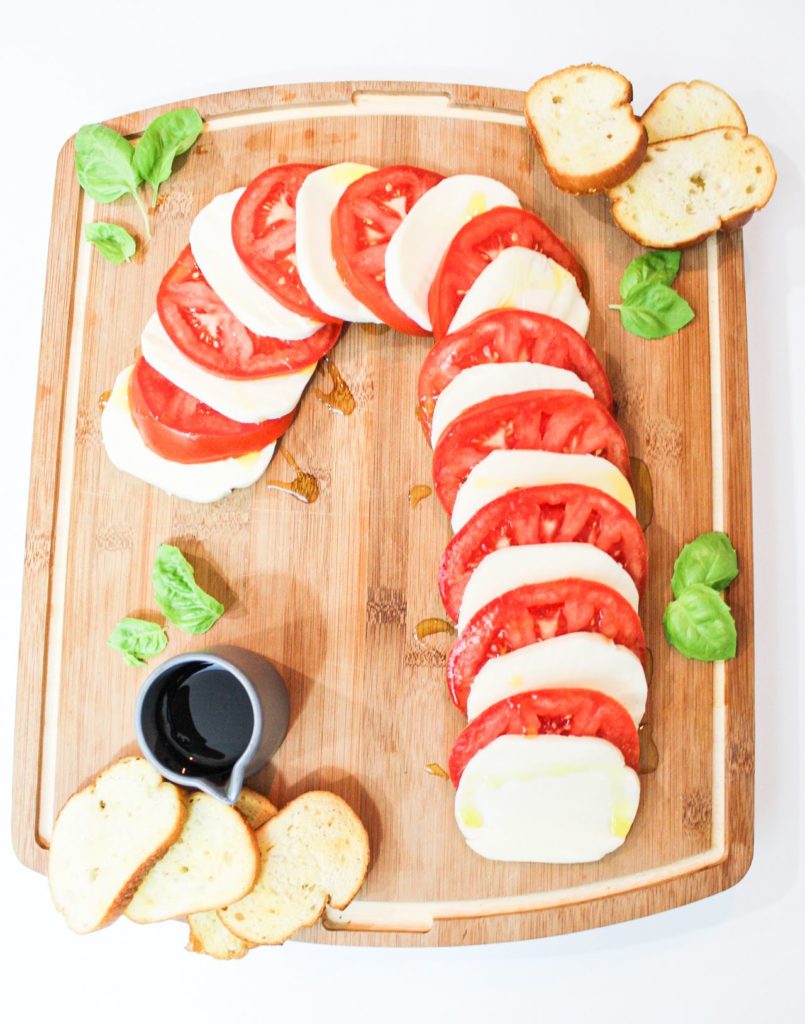 Candy Cane Caprese Board
Tomato
Mozzarella
Basil
Toast
Balsamic glaze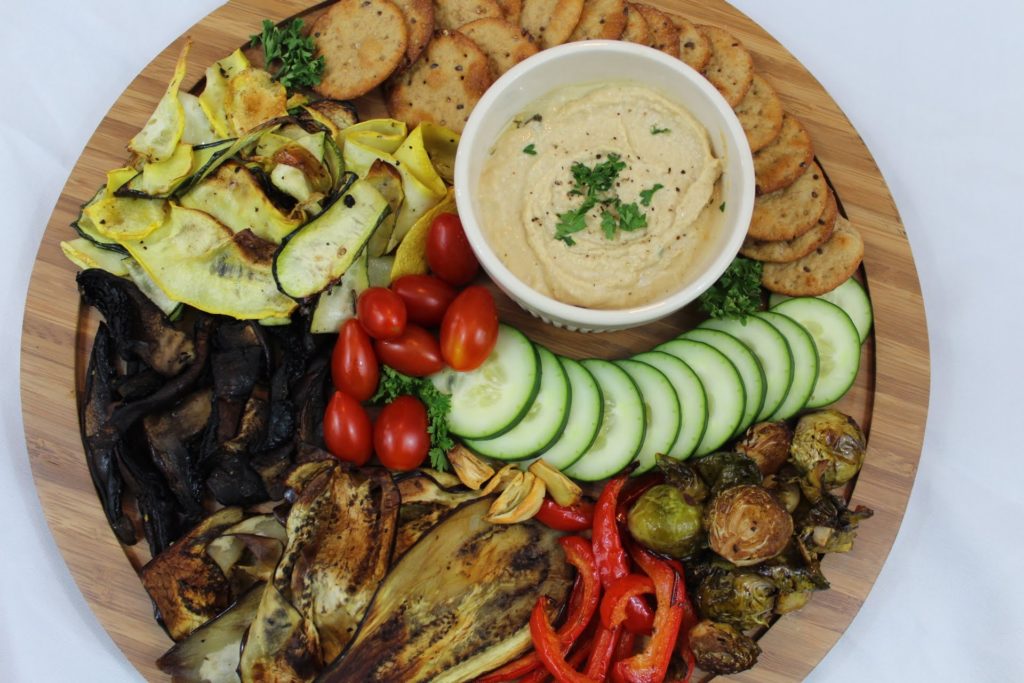 Mediterranean Veggie Tray
Raw tomatoes
Raw Cucumbers
Crackers
Roasted mushrooms, brussles, zucchini, peppers
Hummus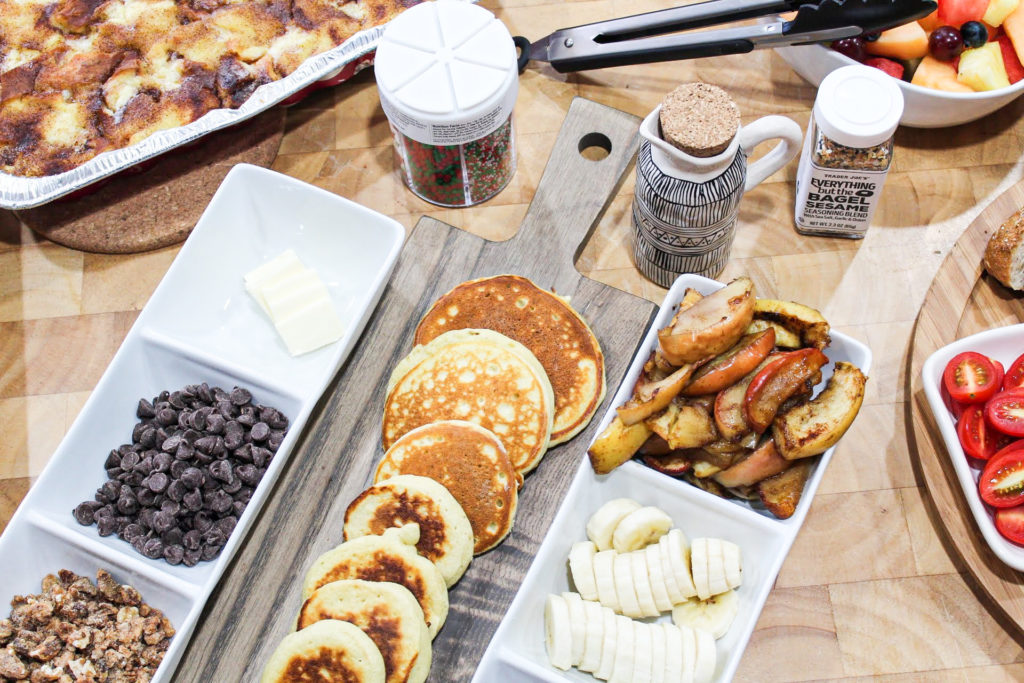 Pancake Board
Pancakes (homemade or frozen)
sauteed apples with cinnamon
banana
candied walnuts
whip cream
butter
chocolate chips
pomegrante seeds
maple syrup
sprinkles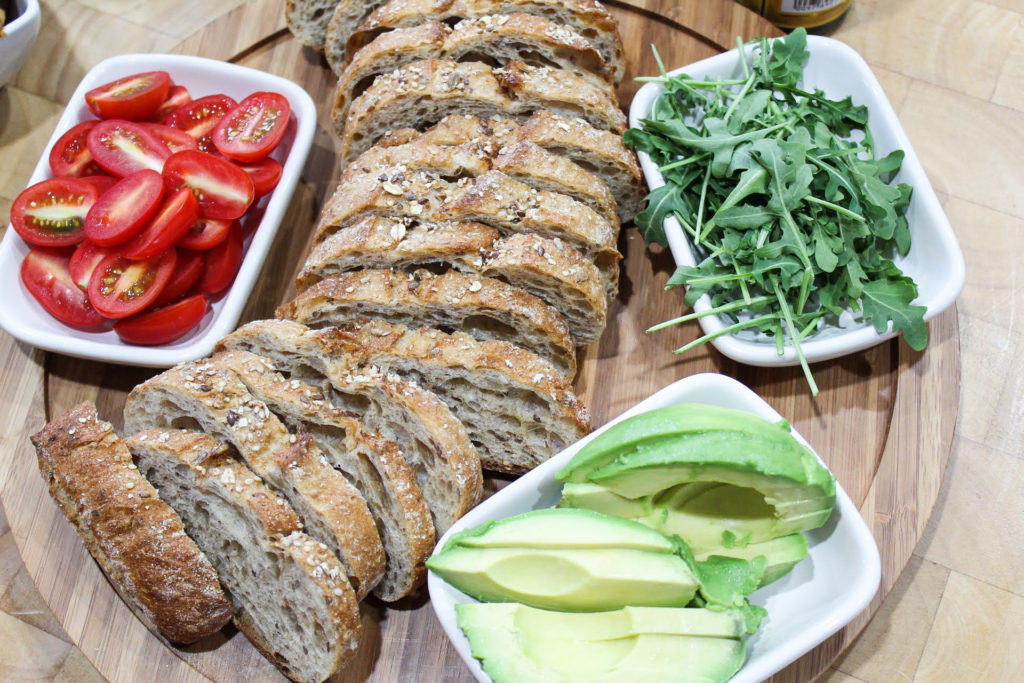 Avocado Toast Board
Whole grain toast
Avocado slices or mashed
tomatoes
arugula
everything but the bagel seasoning
hot sauce
balsamic glaze
---
I would love to see what you create or if you use any of these board ideas!
Just tag me on instagram!