Mardi gras aka "Fat Tuesday" is today, Tuesday March 5. It is the day before Ash Wednesday, which is the first day of Lent on the Christian calendar. Lent is a time to give something up, just as the 40-day fast Jesus experienced in the Judaean desert. It lasts on Easter Sunday.
During Mardi Gras people usually feast on: crawfish boil, shrimp and grits, jambalaya, gumbo, kings cake, beignets, pancakes, po' boys, and many more Southern dishes. My husband loves jambalaya and he gets it more often at work, in the firehouse. I keep saying I was going to make it. So I figured it would a perfect time to make it for Mardi Gras.
Banza sent me a package of their new chick pea rice, so I incorporated it into this dish. We really enjoyed the rice in there. The rice reminded me of orzo pasta versus rice, it may also be due to being left in the sauce/ moisture longer. Anyways, it is extremely good and I will be incorporating it into my dishes in the future.
---
Jambalaya
Serves: 6
Ingredients:
In a medium Dutch oven, heat olive oil on medium heat. Add sliced sausage and cook until brown. Remove from pot.

Add red pepper, onion, celery, and garlic. Cook until soft, about 4 minutes. Add creole seasoning and mix.

Add both cans of tomatoes, broth, rice, and browned sausage. Stir, bring to a boil, cover and reduce to simmer for 20 minutes.

After rice is fully cooked, add shrimp, cover, and keep heat low for 5-7 minutes before serving as it will cook within the pot.

Enjoy topped with green onions.
Ingredients:
5 chicken sausage (I used Trader Joe's Italian flavored), sliced

1 tbsp olive oil

1/2 red bell pepper, chopped

1/2 onion, chopped

1 celery stick, chopped

2 large garlic cloves, chopped

creole seasoning:

3/4 tsp paprika

1/8 tsp cayenne pepper

1/4 tsp garlic powder

1/4 tsp onion powder

1/8 tsp thyme

1/4 tsp oregano

1/2 tsp salt

1/8 tsp pepper

1 14.5 oz can of fire roasted tomato

1 14.5 oz can of diced tomato

2.5 cups broth (I used low salt veg. broth

1 cup rice (I used Banza chick pea rice)

20-22 medium shrimp

topping: green onion, chopped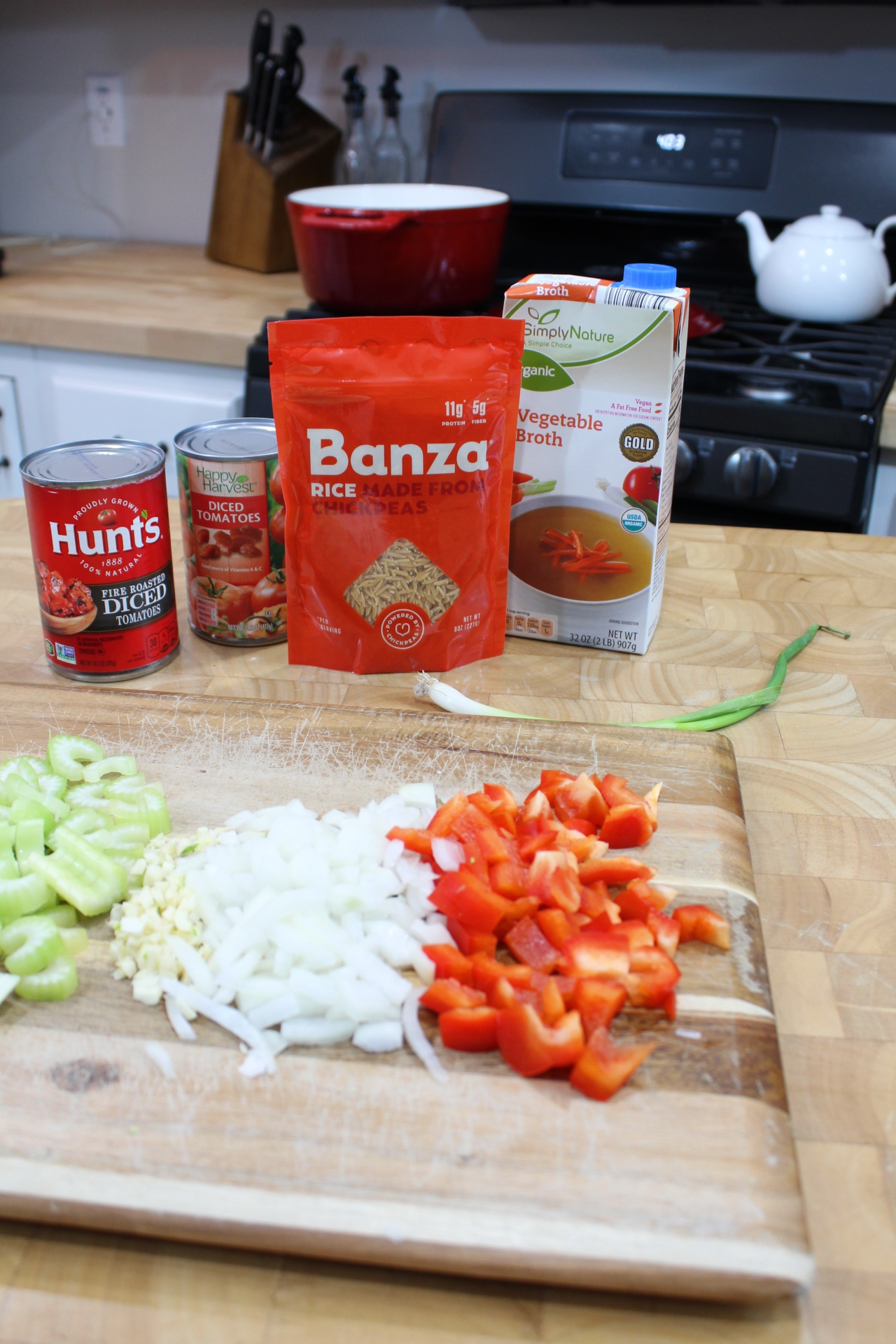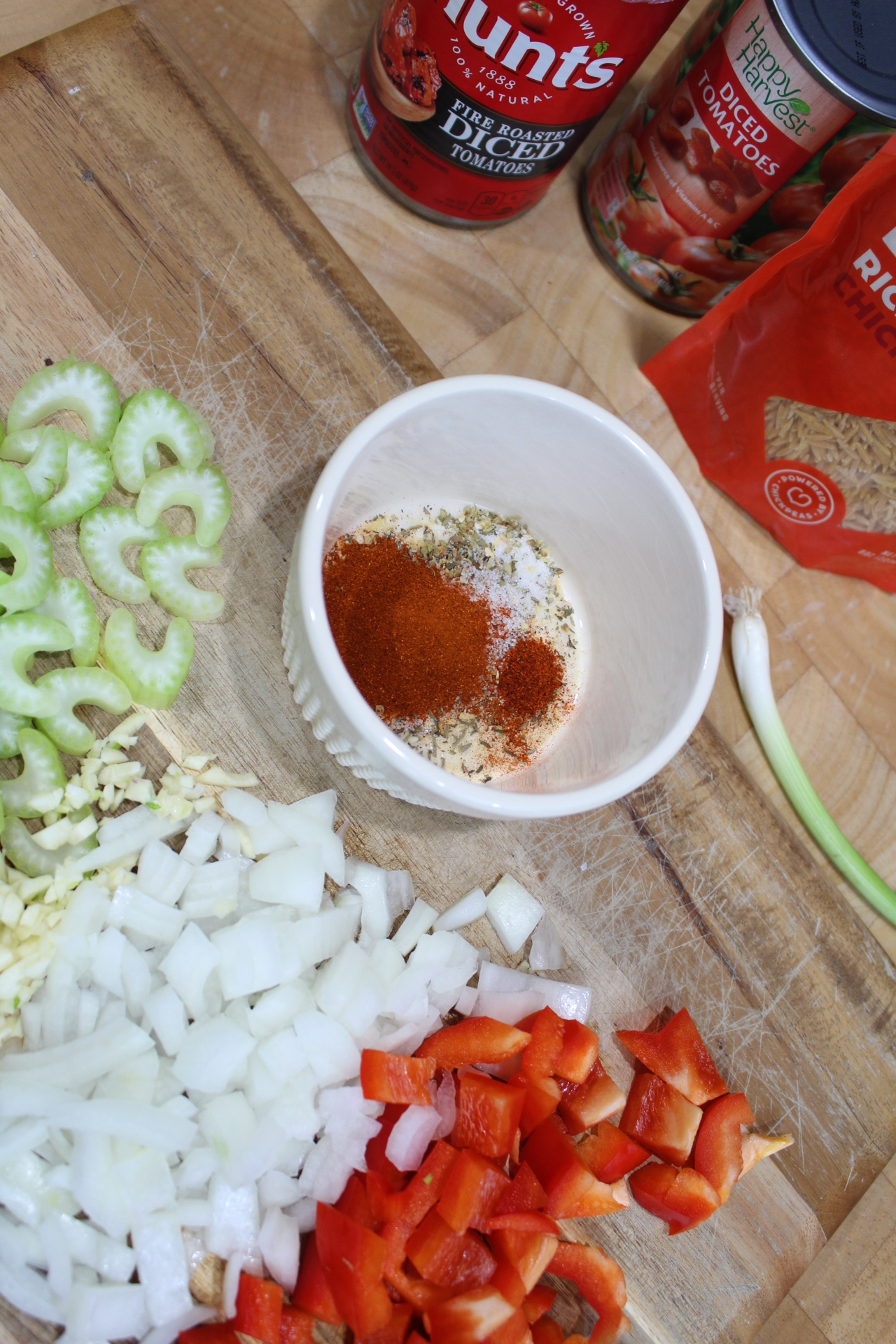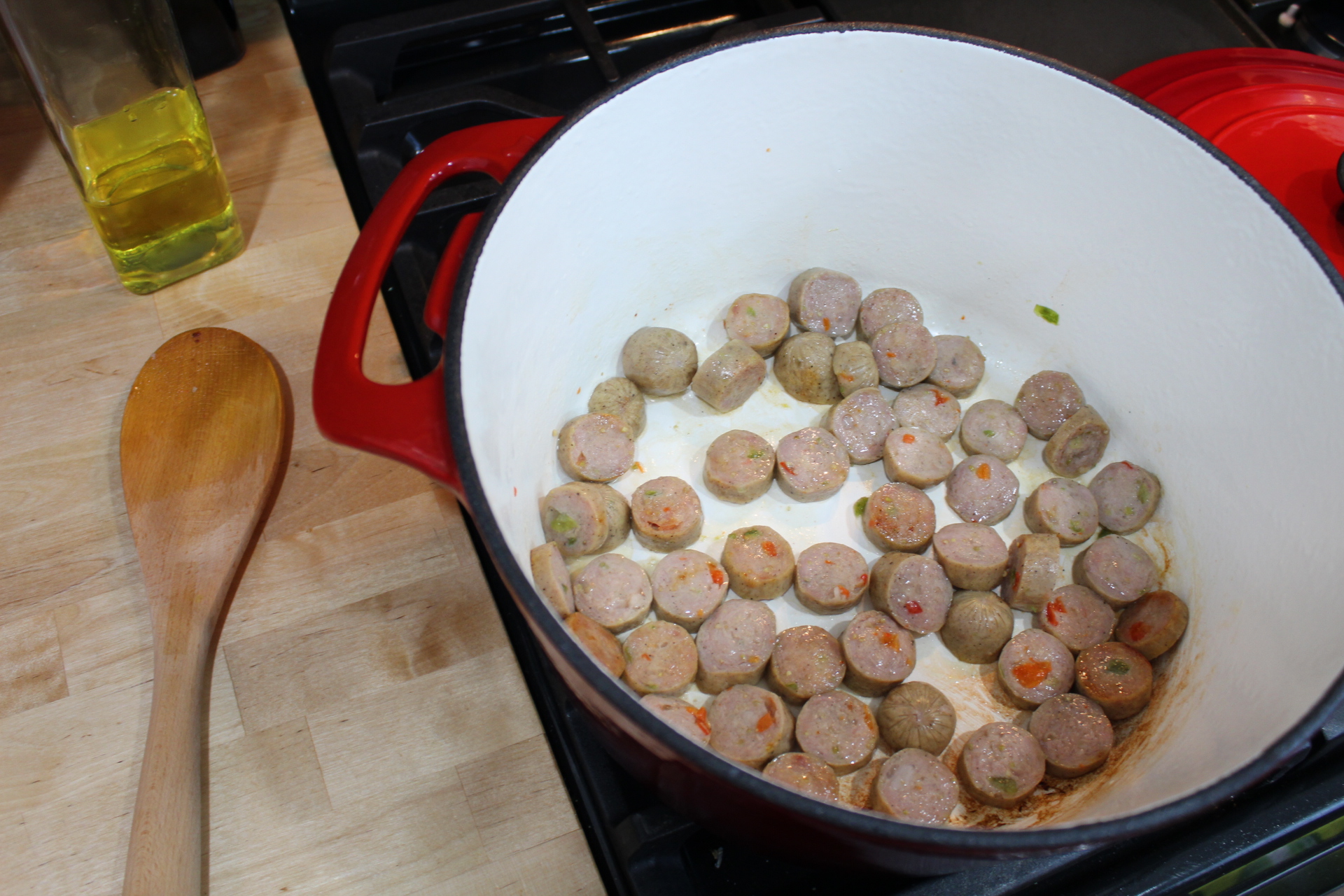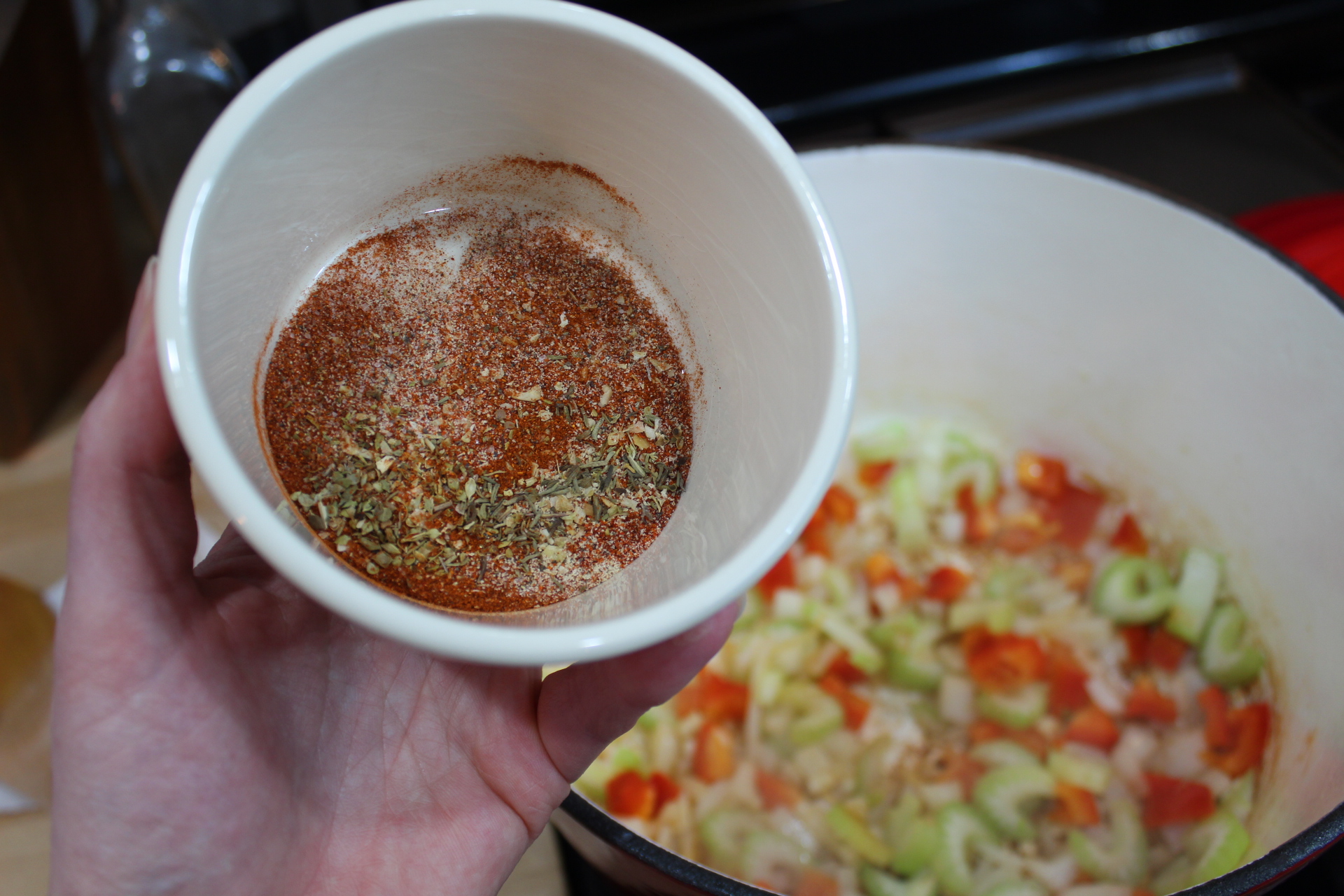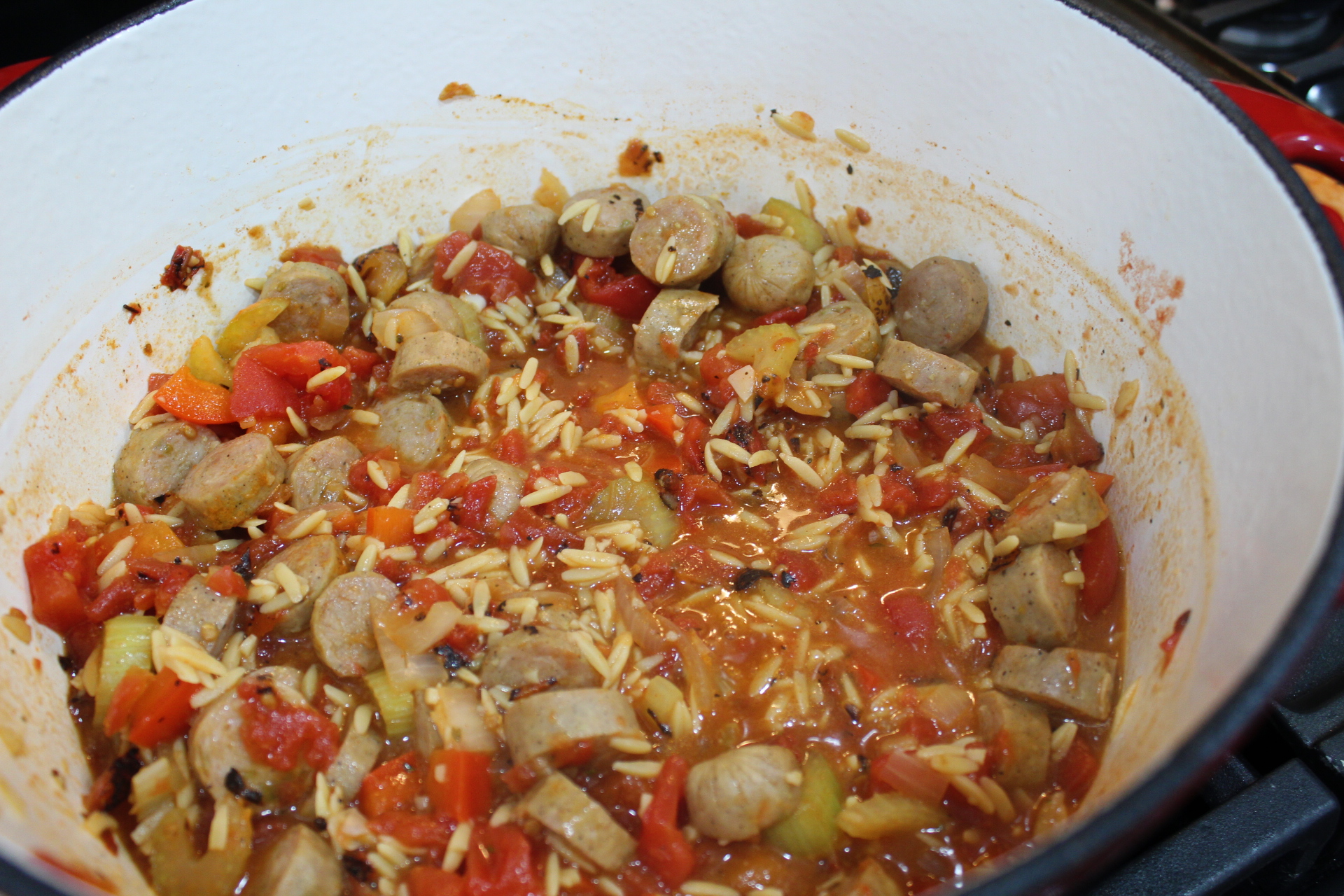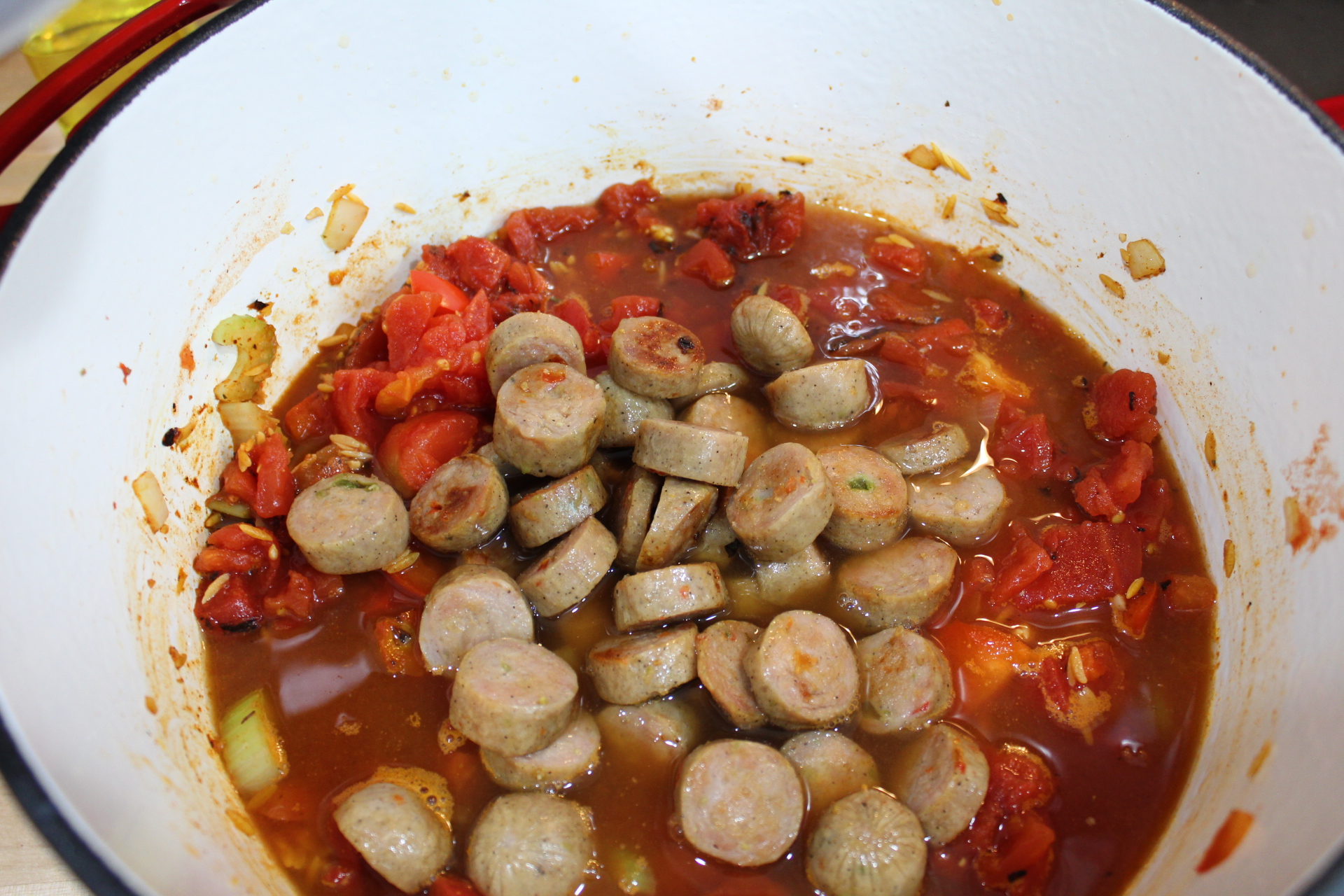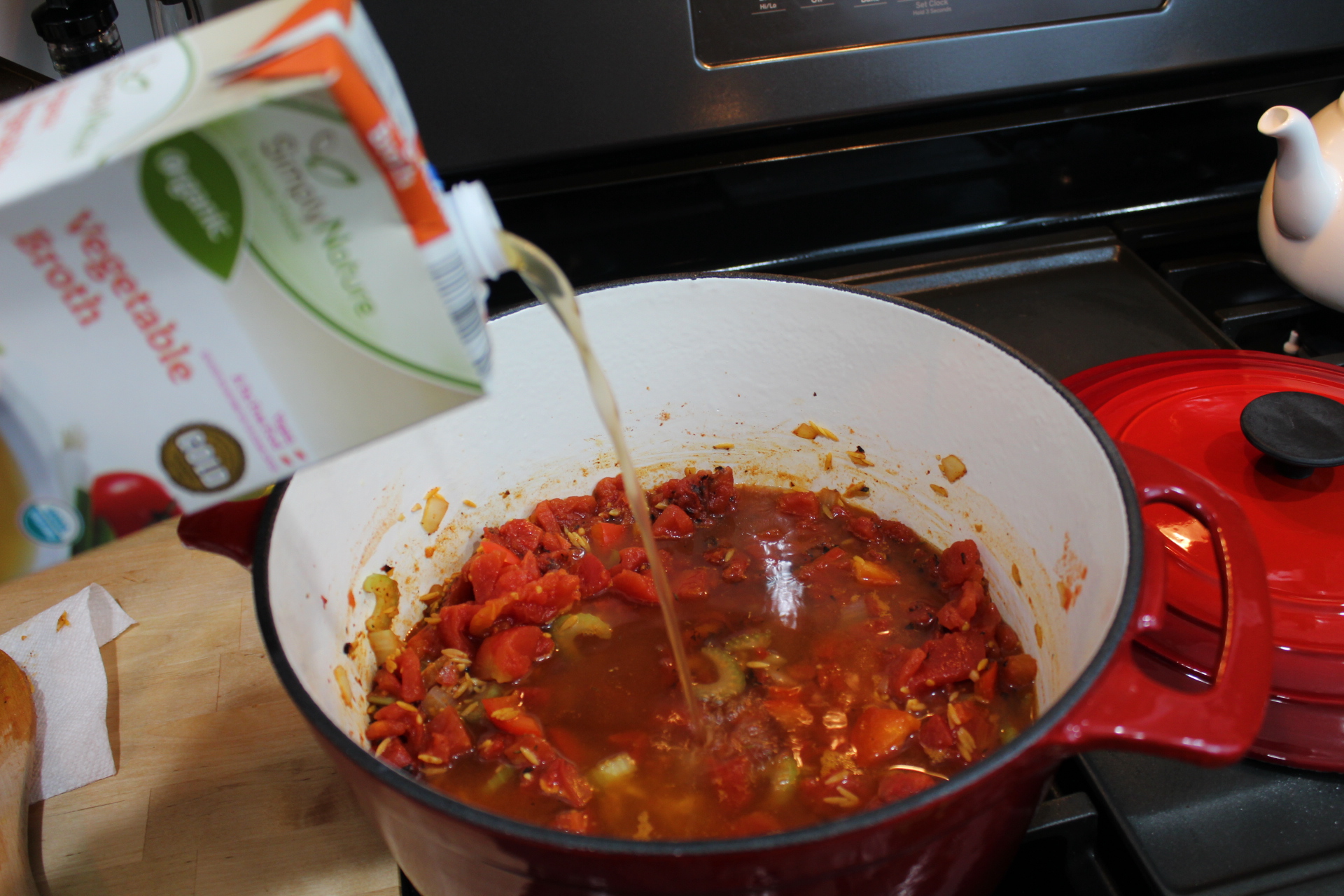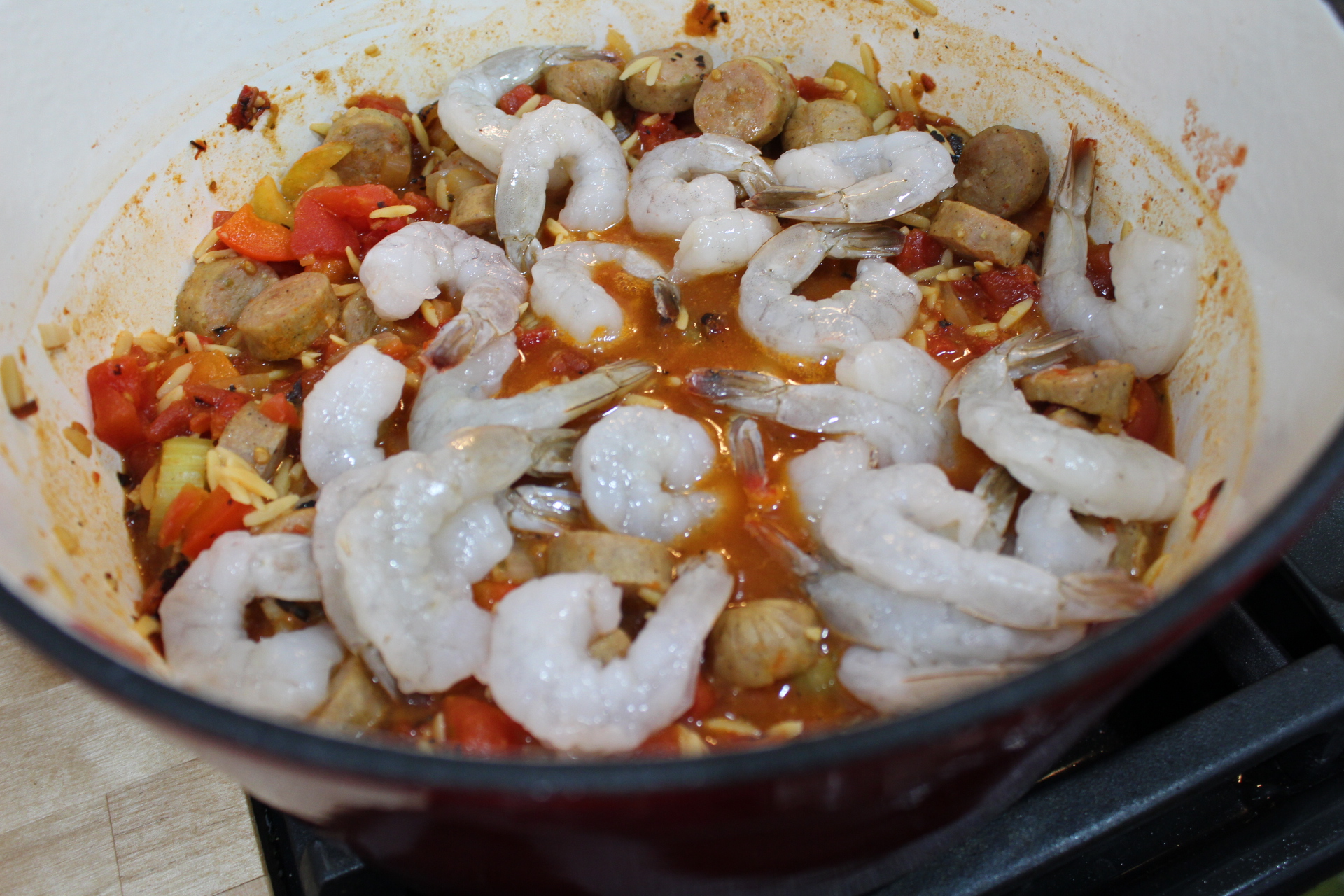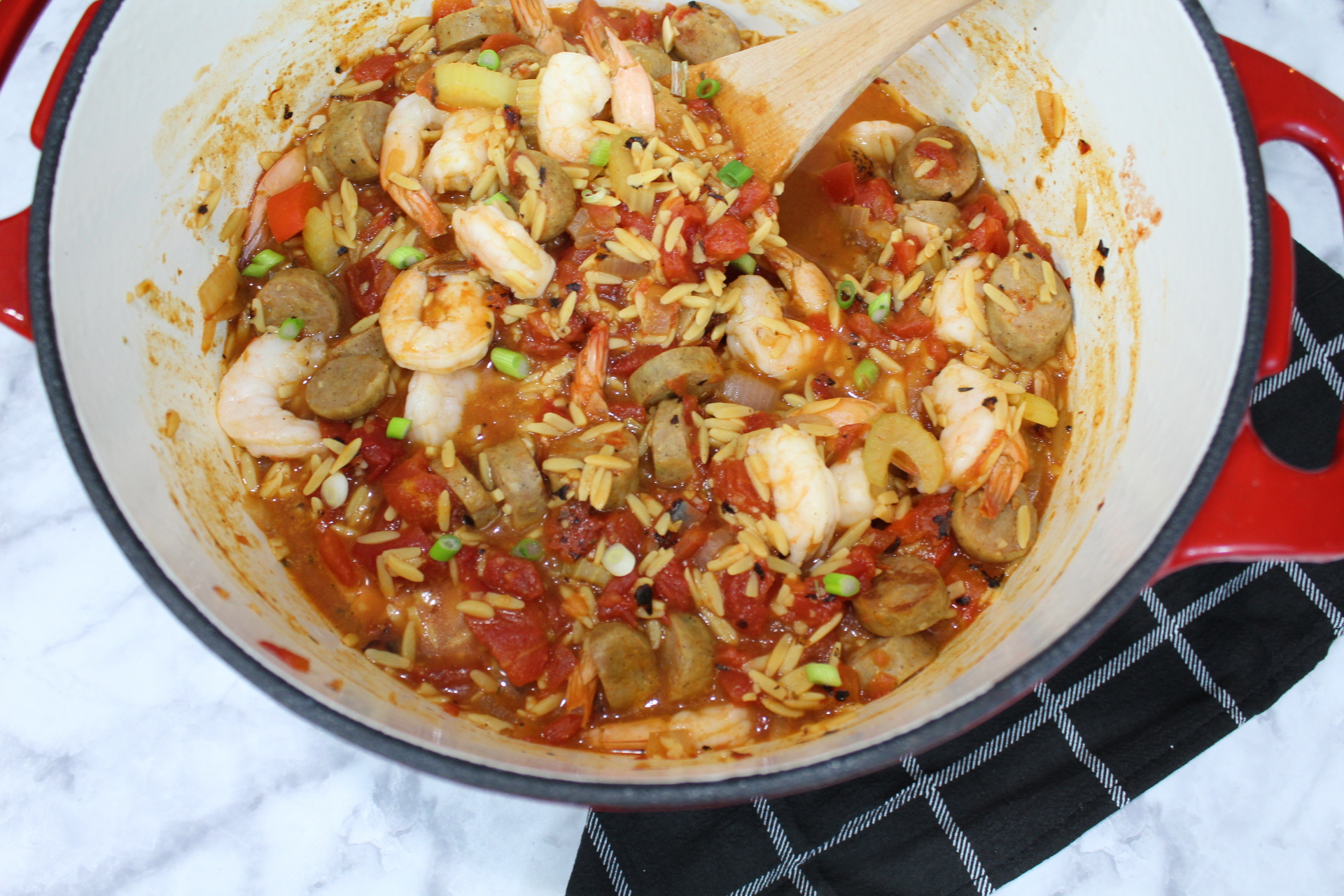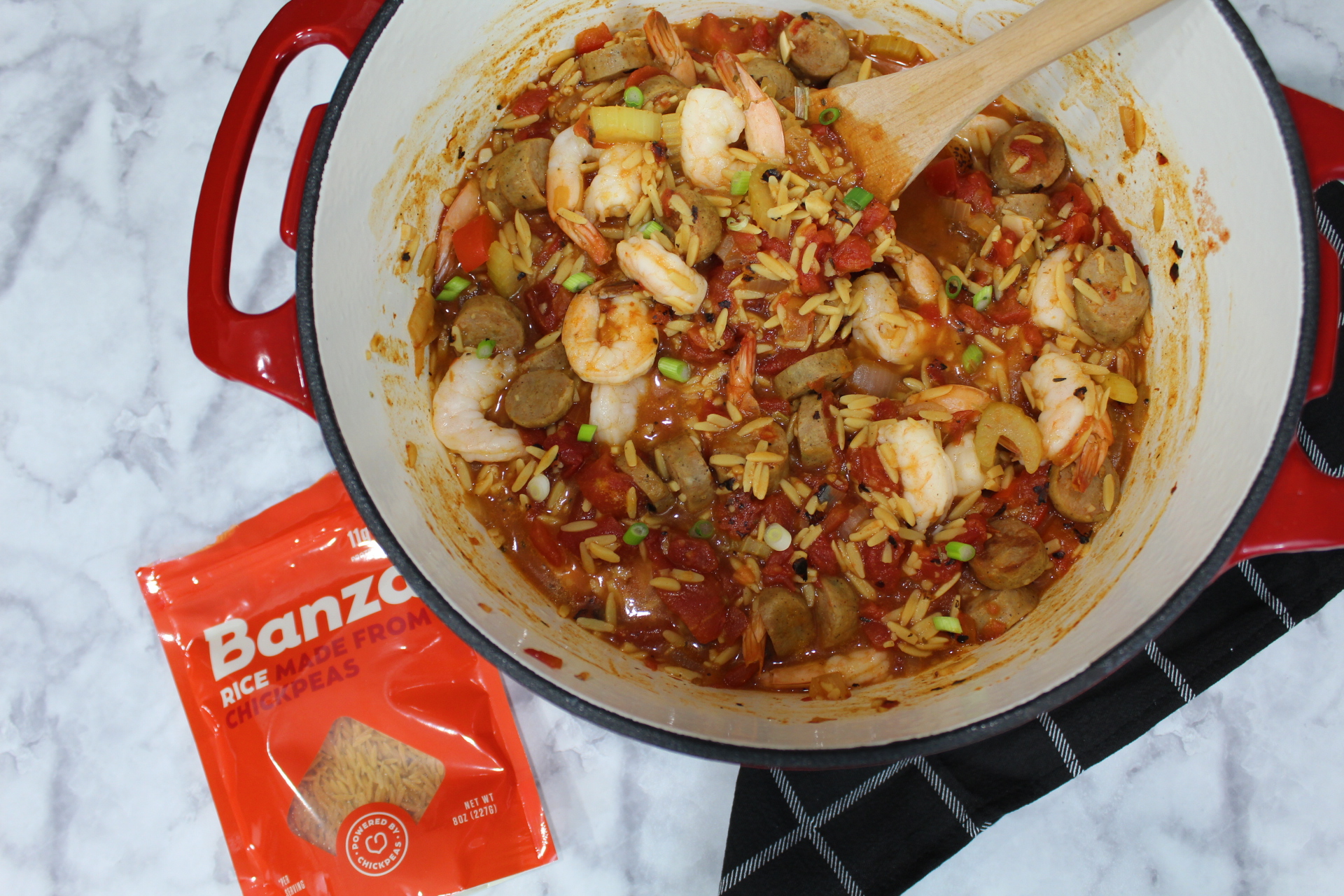 ---